Disney Springs, formally Downtown Disney (and before that Disney Marketplace) has recently gone through some major renovations. We visited there recently and I was blown away by how different the front area is. There's always been a lot to do here, whether you like to shop, eat or simply people watch. During our visit I found a few activities that are new(ish) to do at Disney Springs.
In the last year, Disney has built parking garages and refocused traffic to this once forgotten  area. In fact, if you've visited prior to this summer, you'll be amazed by the improvements. What was once Pleasure Island is now divided up into The Landing, Town Center. The West Side and Marketplace are connected to these areas by bridges and the whole complex covers close to five miles end to end.
5 New Things to Do in Disney Springs
Which brings me to what you can do that's new in Disney Springs.
Coca Cola
The new Coca Cola store is truly a sight to be seen. Three stories of drinks and merchandise make it a hot spot. Plus, the view from the 3rd floor is incredible. I particularly like the rooftop garden feel up there. This is also where you can try a variety of sodas and appetizer fare.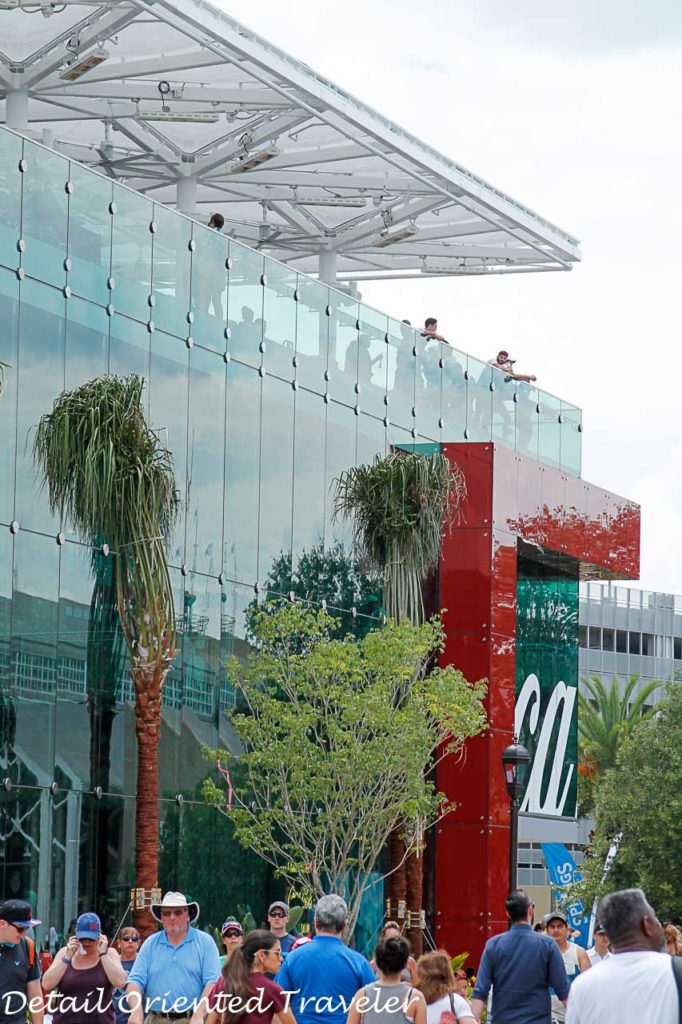 Shopping
Disney Springs has always been the place to go for theme park merchandise outside of the theme parks. However, the area has expanded to be a true retail destination. Over 100 stores are spread throughout the property, which still include the popular Disney themed stores in addition to stores such as Columbia, Curl, Mac Cosmetics, Lucky Brand just to name a few.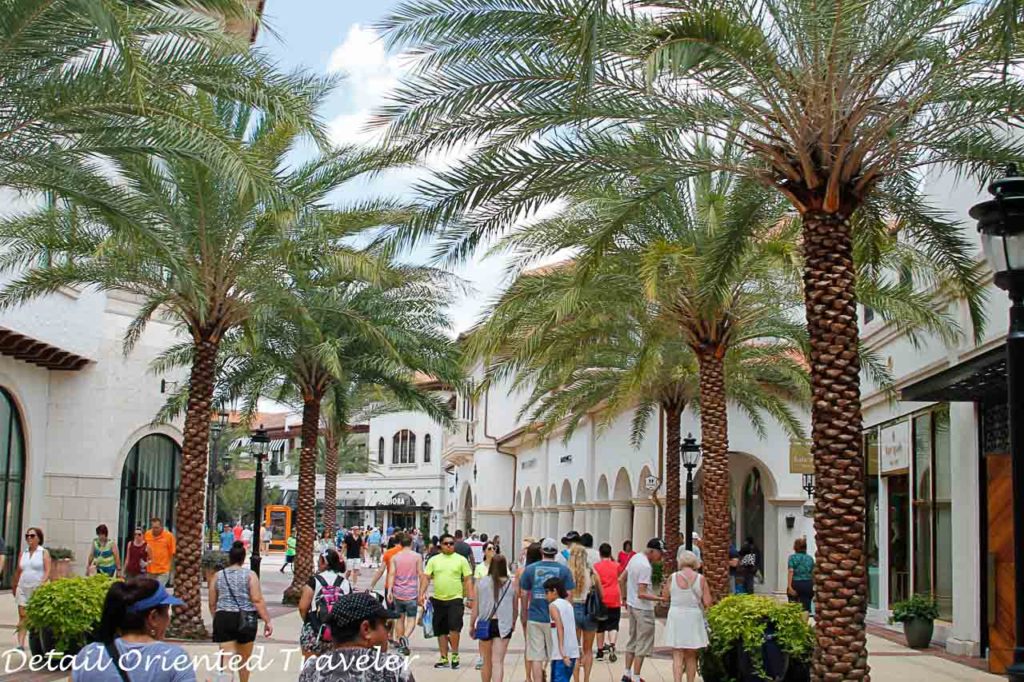 Splash Pad Party
The splash pad outside Once Upon a Toy has been there for as long as I can remember. However, I've never seen it as popular as I do now. When we strolled by there recently, a DJ played upbeat current hits (yes, we were whippin' and nay nayin'.) Kids had beach balls and hula hoops. It was a regular beach party.
Dining
Disney Springs has expanded their dining options and it doesn't look as if they are done yet. While there are still a few Disney run restaurants, most appear to artisan and celebrity chefs (Morimoto, Guy Fieri) as well as gourmet delights. Some of my favorite new options include Jock Lindsay's Hangar Bar – an Indiana Jones themed bar, Vivoli Il Gelato, and the permanent food trucks.  STK looks promising as well.
Amphicars
Perhaps one of the coolest new additions to Disney Springs is the amphicars. If you haven't seen these before, they are fully functional automobiles that also function as boat. Even if you don't ride one, they draw quite a crowd to watch them drive into the water. My only problem with them is that they only seat 3 passengers. A family of 4 would need two cars. I'd recommend renting a boat at the marina instead.