The previous day had darkened Cozumel as the storm clouds rolled in bringing rain and winds and choppy water. But I awoke Thursday with the fresh breeze rolling off the ocean and into my hotel room through the open patio. The smell in the air was fresh and I knew today would be prime snorkeling weather. My travel companions and I headed to the dock to meet up with John Cherba and Captain Luis of Reel Adventure Sur. They would be our guides and transportation today as we hit the turquoise waters in an effort to experience two of Cozumels most popular snorkeling destinations.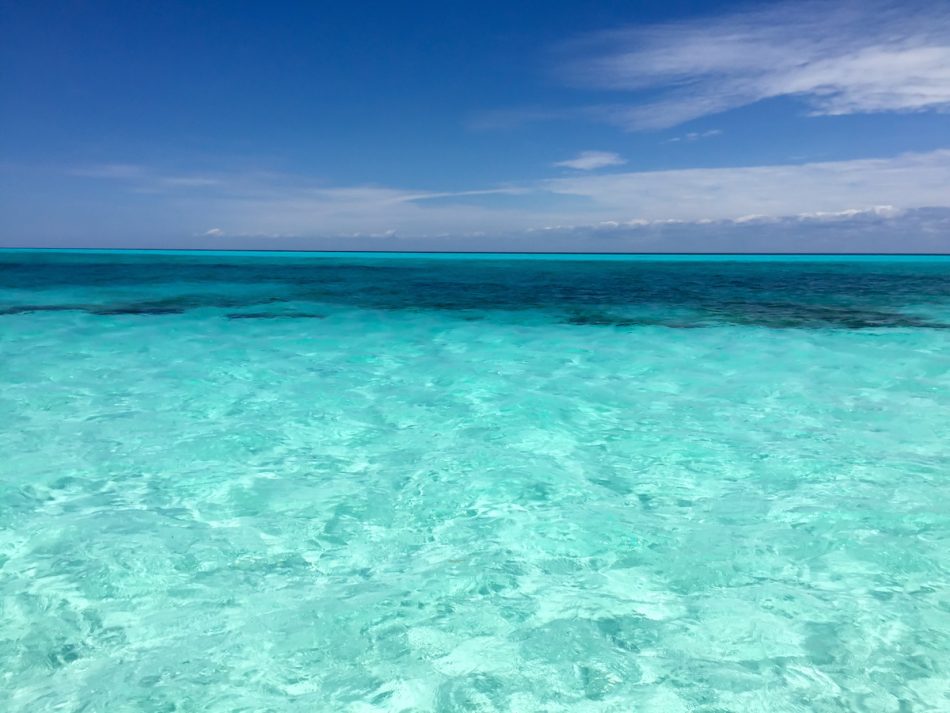 Our first stop, El Cielo. This gorgeous area was about 30 minutes by fishing boat from Park Royal hotel where we were staying.
Fun Fact: El Cielo means "heaven" and it fits the area perfectly.
Prestine white beaches lie along prestine Caribbean waters so clear it's little effort to see straight to the bottom. While El Cielo may not have many exciting reefs, it does offer warm waters that are rather shallow, just waist deep on most adults. This area is known as a sandbar and it's an ideal place for anchoring the boat, checking out the many starfish in the area and then having lunch. Which is exactly what we did.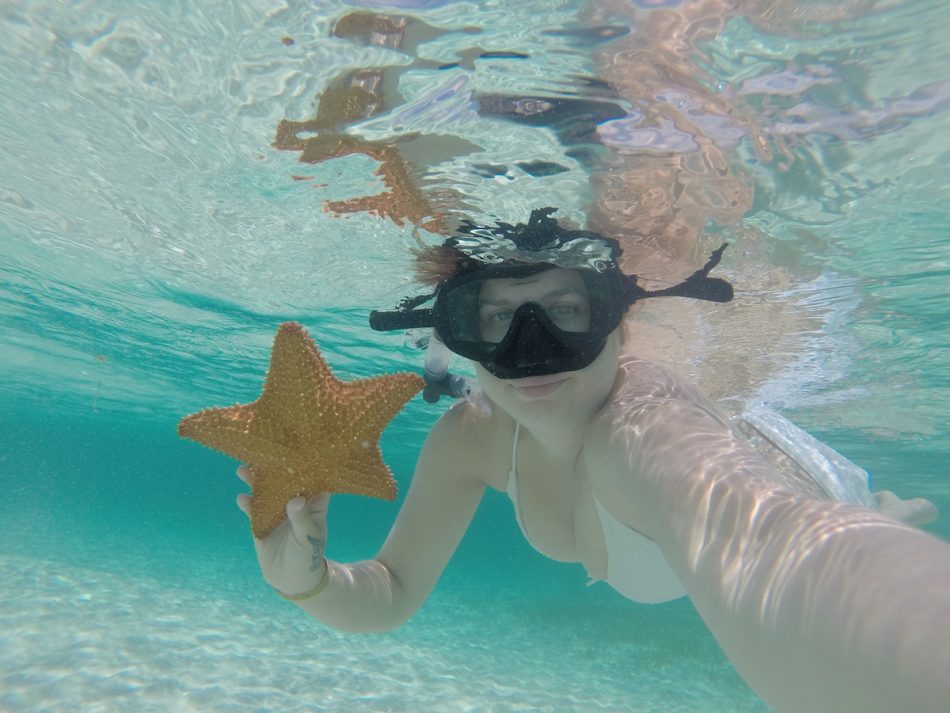 While we were snorkeling John and Luis prepared fresh pineapple, mouth watering Ceviche along with a variety of refreshments for lunch. Afterward we spent some time watching the fish from the boat, jamming out to tunes and sipping cold ones before heading to our next destination. 
About 15 minutes from El Cielo lays Pardise Reef. The reef is actually composed of a North and South end, divided into four sections. The north side is closer to shore, has a relatively shallow depth at 30 feet and slow currents. It's an ideal place for beginners. While south is a bit deeper and is known for stronger currents. However, both sections are known for their incredible visibility and are abundant with a variety of marine life. The coral itself grows from the sandy bottom anywhere from 10 to 20 feet and it's loaded with brain corals, seafans, sponges, and star corals. We saw a variety of fish including an infamous barracuda and even a sea turtle.  After spending a few hours at these two beautiful locations it was time to head home but I can't wait to go back again.