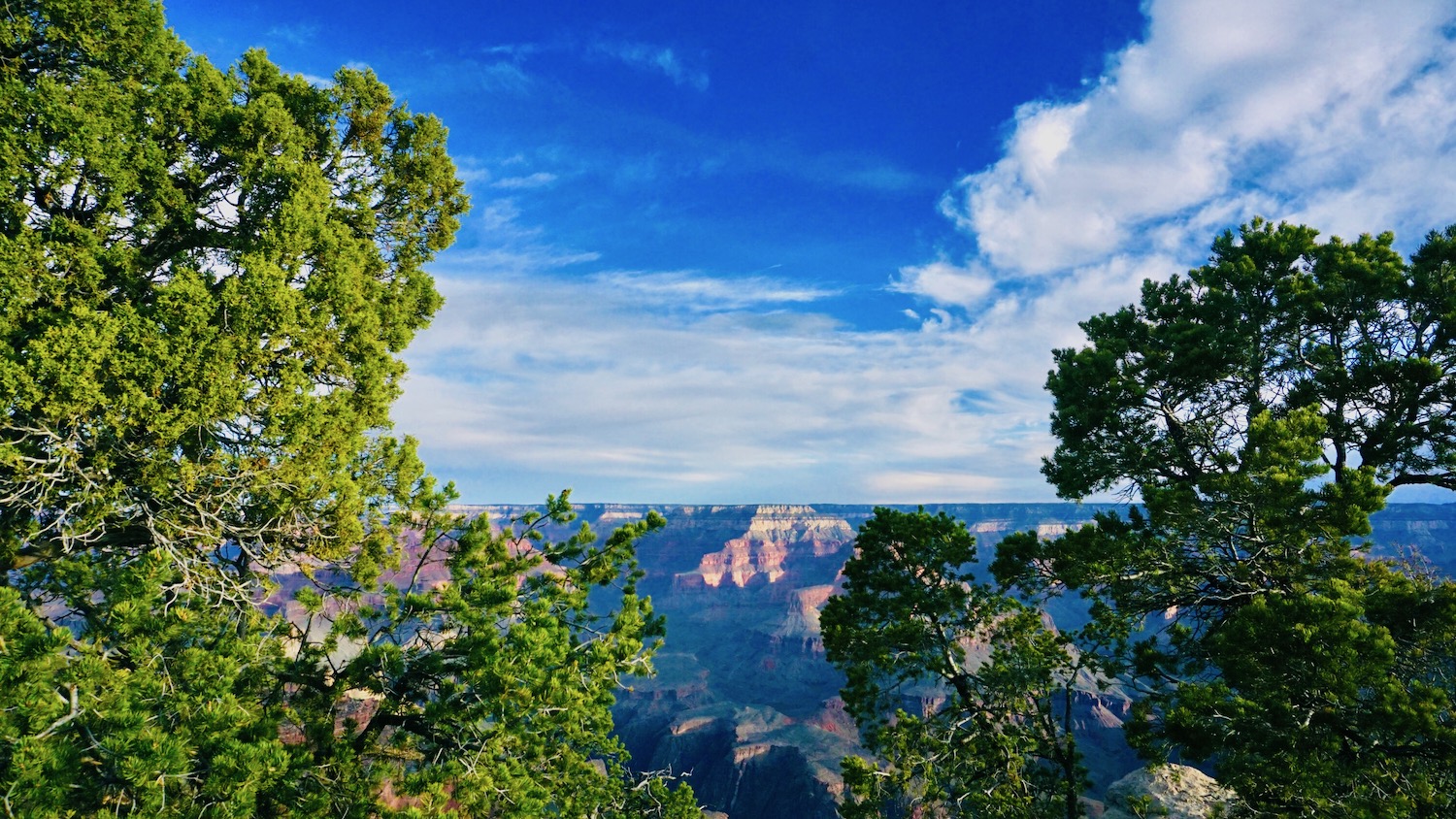 MaxTour offers all-inclusive vacation packages to and around the Grand Canyon from Las Vegas. What makes this company stand out from the dozens of others is that all of their tour guides speak fluent Mandarin. Many tourists visiting from Mandarin speaking countries such as China, Taiwan and Hong Kong, often prefer to book tours with Chinese companies. This is also often the case for Chinese-Americans who have resided in the US for several decades like my parents who still feel more comfortable with information given in Mandarin. Having the option to book a tour with a reputable American company that has guides who speak both fluent English and Mandarin, know the lay of the land, gives opportunity to visitors from abroad to interact with locals, while still having the option to learn about the destinations in their native tongue.
Grand Canyon Tour for Mandarin Speakers
I recently took my father on the "Grand Canyon, Antelope Canyon 2 Day Sunrise Tour" which includes 6 scenic spots in the American Southwest. The tour promptly began with pickup at our Las Vegas Hotel at 6am to the majestic Antelope Canyon. We learned a lot about the geology, culture and history through hired tour guides of Native American heritage who were born in the area. After lunch, we enjoyed a small hike at Horseshoe Bend along the Colorado River in the afternoon. We reached our hotel at the Grand Canyon in the evening where we spent the night and left by 5:50am the next morning to enjoy the sunrise.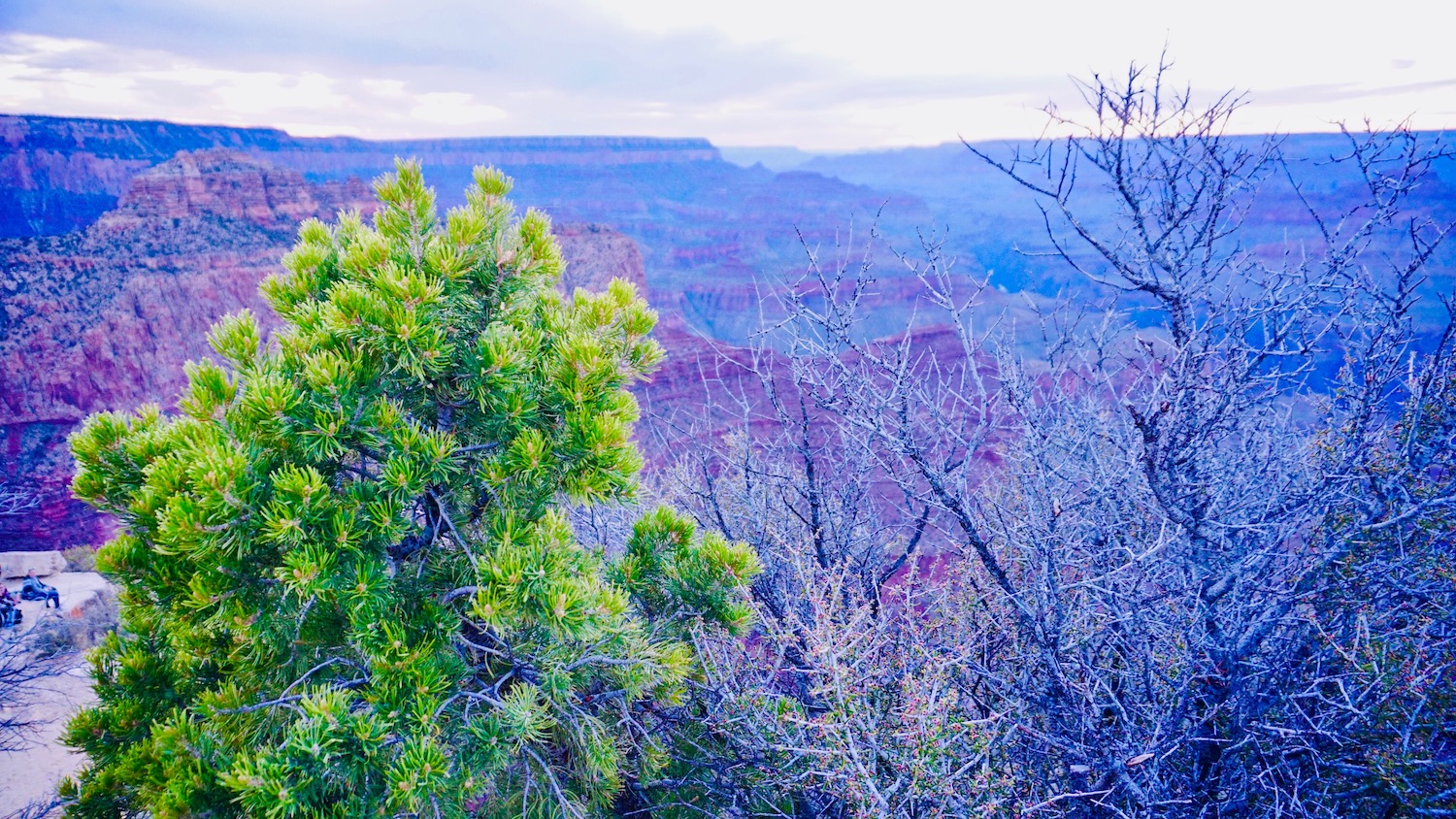 Yavapai point is an ideal lookout point to watch the sun rise. Once the sun rose, we toured the South Rim. The tour concluded in the afternoon at another historic American gem: the Hoover Dam. You reach back to your hotel in Las Vegas by the 2nd evening.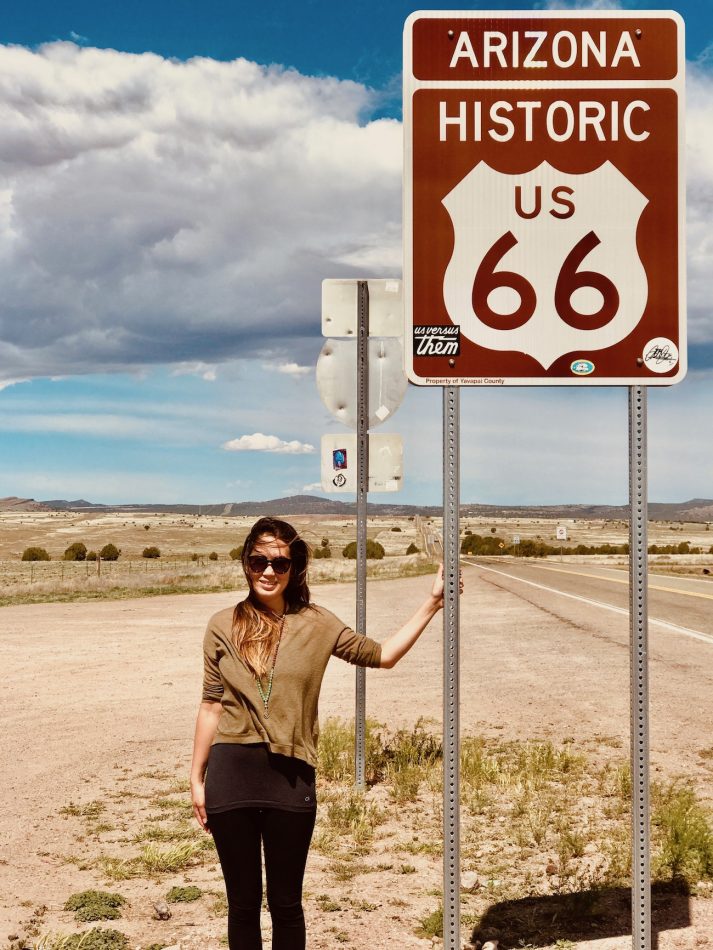 Though we took the tour with the main objective to see the Grand Canyon, the road trip also gave us a glimpse into small historic towns in Arizona such as Williams and Seligman. Seligman is known as the birthplace of Route 66. The "Historic Seligman Sundries" is an adorable gift shop, one of the main attractions of this town which sits on a no longer functioning gas station. The highlight was driving on Route 66 where so many films and poetry had been written in the past century.
Booking a tour with MaxTour is easy. From their website, one can easily click on the top right for the Chinese version of the website. There is option to chat live with one of the staff for any questions you have as well as e-mails and phone calls that can also be arranged in Mandarin. Though MaxTour offers this special feature, guides speak English and the tours are not limited to only Mandarin speakers.
Small, Intimate Groups 
Many Chinese Tour Companies I've taken as a child and still see today are lead by one tour guide with over 40 people in a gigantic, crowded tour bus packed like sardines. Personally, I despise traveling with such a large group. These tours are often chaotic, nearly impossible to stay on time with so many people and noise. For those that want to spend the minimal amount of money may go that route. But for others wanting a full immersive experience, at an affordable price, going with a smaller group like MaxTour will yield for a much more enjoyable and memorable experience.
MaxTour caps their group size at 13 people, creating an intimate experience for travelers to meet other like-minded individuals. The tour vans are clean, new and comfortable. With the personal touch of smaller groups, tour guides (who is also the driver) are able to connect one-on-one with their personal experiences in the region. Showing you hidden gems, favorite locations and personal stories. Your journey in the van includes fruits, chips, water and drinks so you do not have to pack additional snacks (unless you have specific food restrictions).
Photo-Ops Tailored for You
MaxTour has also tailored their tours so that individuals can capitalize on taking the best photos. Tours are scheduled around hitting the photo spots at the perfect time to get the perfect light and angles that make your photos pop. Making the best memories forever.
Antelope Canyon, Grand Canyon 2 Day Sunrise Tour Schedule
This tour packs in 6 scenic spots in just 2 full days (1 night). It's an ideal package for those wanting to see a lot in a short amount of time:
Pick up from your hotel between 6:00 – 7:00 AM
Drive to Antelope Canyon in Page, Arizona
Lunch included in Page, Arizona
After Lunch, hike out to see the breathtaking Horseshoe Bend
After touring Horseshoe Bend, drive to your hotel at the Grand Canyon

This package is a bit more expensive because the hotels are right outside the National Park for easy access to the sunrise
Pick up from the hotel at 45 minutes before sunrise

Sunrise in the winter: 7:30am
In the Spring/Fall: 6:30am
In the summer: 5:15am

Go to Yavapai Point (Grand Canyon) to watch the sunrise
After sunrise, tour the Grand Canyon South Rim by car

Stopping at 3 of the best scenic spots along the Canyon Rim

After touring the Grand Canyon, drive to Williams, Arizona for brunch
Drive to the Route 66 historic town of Seligman, Arizona in the afternoon
The tour concludes with 2 scenic spots at the Hoover Dam
Return to Las Vegas and drop off at your hotel around 7 PM
Cost: $299 – $499 depending on group size and shared hotel occupancy.
---
How to Get to the Grand Canyon for this Tour
The tours offered all start in Las Vegas, where the MaxTour office is located. Direct flights are offered from major cities across the United States as well as abroad to Las Vegas International Airport (LAS). Flights from LAX and SFO (the most common routes) have deals as low as $60 roundtrip at times. Driving to Las Vegas from these cities are an option too, but with flight prices so cheap, you will save time, hassle and money by flying instead.
What to Pack & Travel Tips for this Tour:
Sunscreen, hat, warm clothes for the evening, hat/beanie, gloves (mornings and evenings can get very cold)
The Grand Canyon is strict about bringing large luggages into the national park

Pack a small duffel bag or backpack (soft shell) for your 2 day tour and leave your luggage safely at your hotel in Las Vegas
"We don't have a mission statement-we are on a mission to create
memories for our guests that will last a lifetime"
-Matthew Meier, MaxTour Owner and Founder
MaxTour was founded by Matthew Meier in 2016 after spending 5 years studying, working and living in Suzhou, China. Having lead tours around the globe, he decided to situate his family in Las Vegas and start MaxTour as a way to show international and domestic travelers the beautiful American Southwest. MaxTour has quickly grown into a team of 5 tour guides who have all spent years in China, learning about the culture and Mandarin Language. To learn more about MaxTours and book your tour, visit their website: https://www.maxtour.co. See a list of their offered tours:
Antelope Canyon Tour from Las Vegas
2 Day Grand Canyon Antelope Canyon Tour
Grand Canyon Antelope Canyon 2 Day Sunrise Tour
7 Magic Mountains and Red Rock Canyon Tour
Contact:
Matthew Meier
Founder/Director-MaxTour
Email: Info@maxtour.co
Address: 1000 N Green Valley Pkwy. #440-283
Phone: 1-702-907-1886
Line/Wechat: ILOVEMAXTOUR