Disclosure: I was invited out for an evening visit to The Barlow in Sebastopol.  All opinions are my own. 
For those new to Sonoma County (Northern California, USA), one area that you may want to pay a visit to is none other than The Barlow in Sebastopol.  The Barlow, opened in November of 2013, is a place that focuses on Local Food, Art, and Wine.
The West Side of Sonoma County has amazing local producers, artisans, and small businesses looking to grow.  The answer to all of this? The Barlow.  It's truly beginning to bring those producers, artisans and small businesses together in one place.
Not only that, but The Barlow is a great place right off Highway 12 in Downtown Sebastopol with over 26,000 cars driving by the space daily.  And, at The Barlow, there is a little bit of something for everyone no matter what your passions are.
A spotlight on a few of places a part of The Barlow:
Taylor Maid-Farms:  
Love coffee?  Then start your day off at Taylor Maid-Farms.  An organic coffee bar.  The neat thing about this place is that as you sip on your coffee you can overlook into the production area backroom.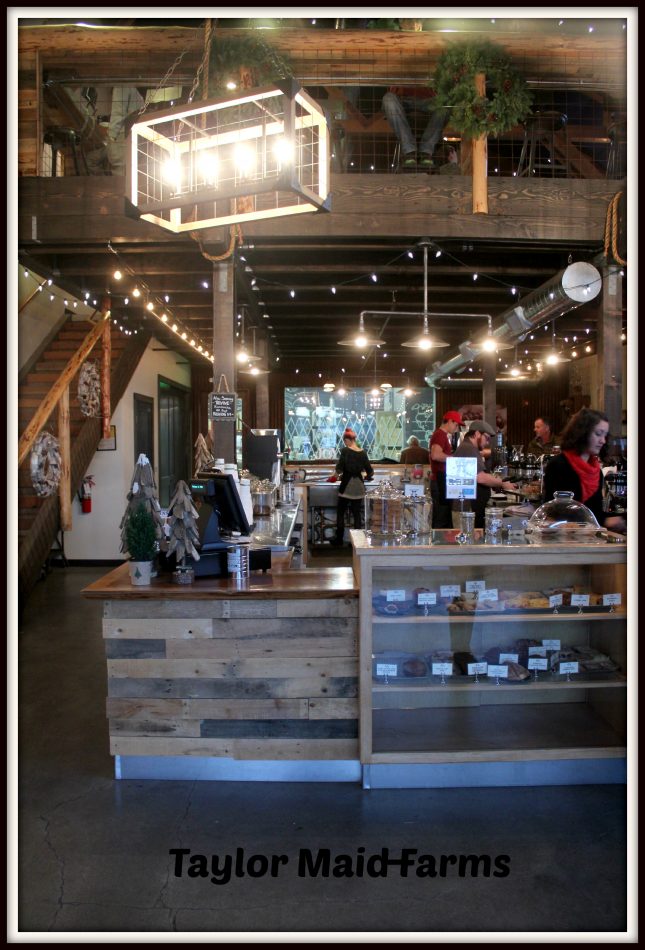 Utilizing an energy-efficient coffee roaster and recyclable and reusable can packaging keeps Taylor Maid Farms a leader of sustainable practices in the coffee industry.  And while at The Barlow, a must stop visit.
Tamarind Clothing Boutique: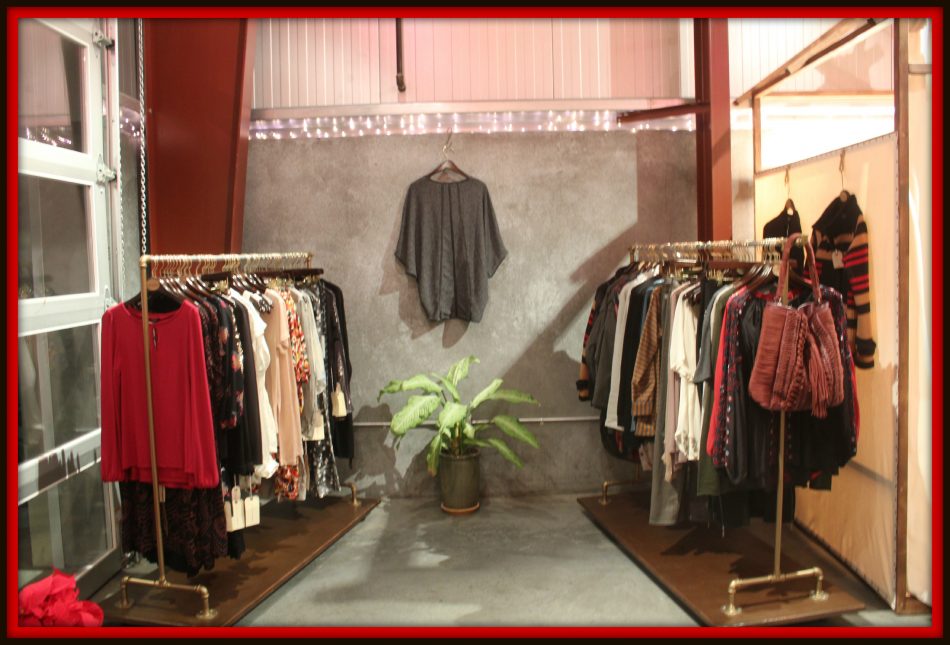 This small boutique clothing store is a fun place to stop in to look through.  Looking for an adorable holiday dress, or a new purse? Tamarind is characterized by stylish and eco-friendly clothes from around the world, selected to complement the finest local designers and independent American labels.
They also have a wide selection of jewelry to look through that are all made by local artisans within the Sonoma County area.
Tamarind is the creation of Andrea Kenner, a Sonoma County native with a background in fashion design and a love for textiles.
Tibetan Gallery & Studio
And yes.  At The Barlow there are a variety of art galleries around.  One, in particular, is the Tibetan Gallery & Studio, which is ran and owned by Tibetan Master Artist: Tashi Dhargyal.
While visiting the gallery you will most likely find Tashi working on thangka (a traditional Buddist Scroll painting.)  This is a 5 year project in the making.  All of the artwork that Tashi works on is the traditional Tibetan method.
The thangka project is very unique in that it is the first thanmochi painted outside of Tibet.  A thanmochi is a very large thangka that is shown at special prayer ceremonies and brings blessings to all who see it.  At full completion, the thangka will be two stories high: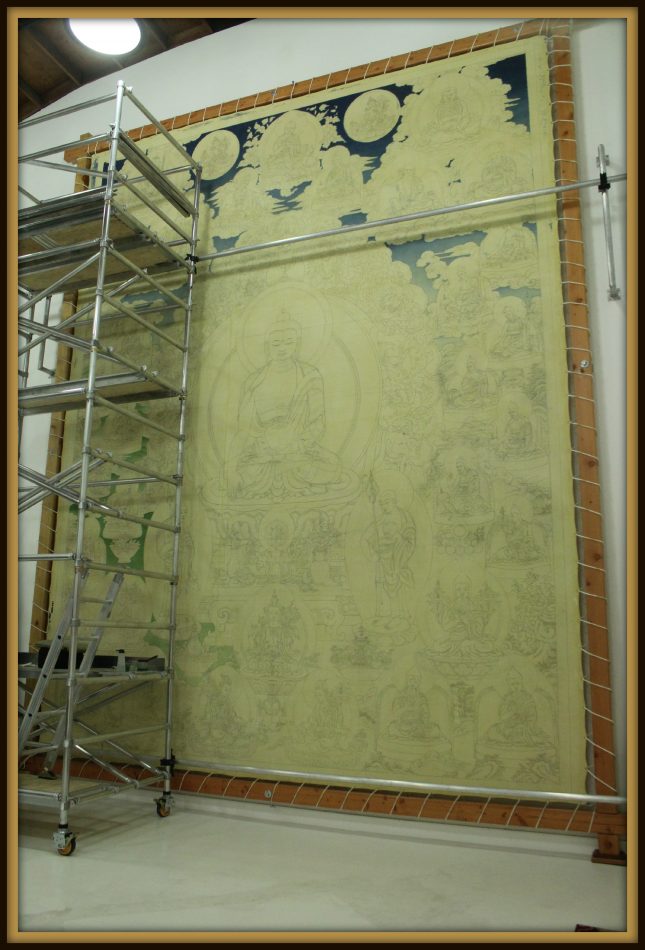 This picture just does not do this project justice.  A stop inside the studio is completely worth it.
La Follette Wines:
For those that love their wine.  The Barlow has you covered with a variety of tasting rooms found throughout the complex.  One such tasting room is La Follette.
La Follette is a new winery from winemaker Greg La Follette (the guy hanging on the wall above) in partnership with owners Pete and Terri Kight.  They focus primarily on crafting Pinot Noirs and Chardonnays.  Greg La Follette is very well respected in the winemaking world, and has trained many under him.  His passion for the process is what makes his wines stand out from the rest.
Marimar Estates Vineyards and Winery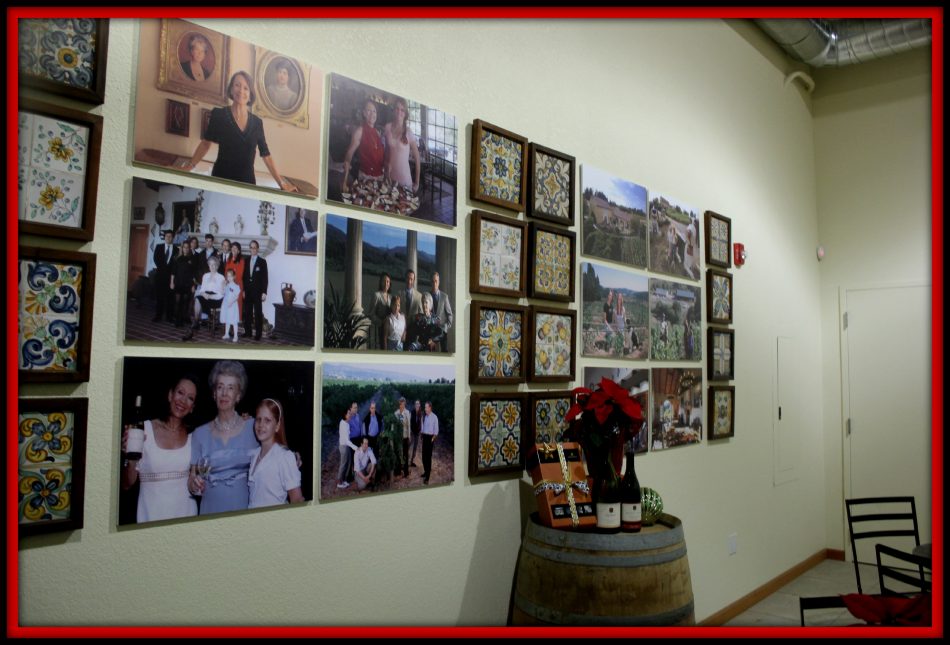 Marimar Estates specializes in limited production Chardonnay and Pinot Noir.  They are estate grown and estate bottled from organically farmed vineyards within the Russian River Valley and Sonoma Coast.
Founder Marimar Torres is the 4th Generation of a family dedicated to grape growing and winemaking in Spain since the 17th century. And their newly added tasting room at The Barlow allows you to taste these extraordinary wines.
Zazu Kitchen + Farm
You may have heard of Zazu Kitchen + Farm before at their prior location, The Roadhouse.  However, their new location at The Barlow is a perfect match.  Owners Duskie Estes and John Stewart are true leaders in the farm to table movement.  They pride themselves in getting the best ingredients then letting those ingredients truly shine for what they are.
That evening was no exception as their offerings included appetizers of turmeric roasted cauliflower, backyard ruby beets, chick pea hummus and backyard barlow radishes.  They also had an evening special of Crab, which, is the season right now.
Woodfour Brewing Company
The Barlow has not forgotten about the beer lovers out there with their inclusion of Woodfour Brewing Company.  Here you can get an extensive collection of draft and bottled beers paired with food sourced locally and prepared fresh by Chefs Jamil Peden and Matthew Williams.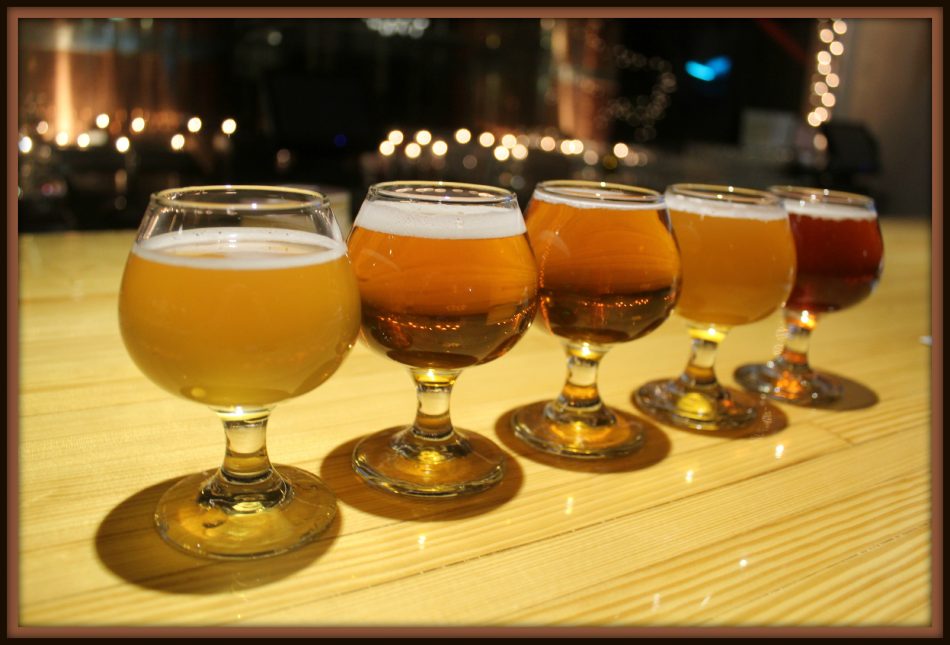 That evening we tried out a flight of beer which includes 5 beers for 8 dollars.  Pretty reasonable, if you ask me.
The places featured above are just a small selection of businesses apart of The Barlow with many more coming in soon.  But, from what I've seen, I'm excited to see what The Barlow will become, and who else will be joining the community.  All things Local.  Art.  Food.  Wine.   For more information about The Barlow be sure to check out their site.