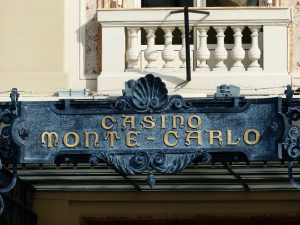 If you're a gambler or poker player, you already know you need a good guide to the nicest casinos out there. And if you're a simple tourist in Europe looking for some of the most glamorous venues of modern pop culture, go check out the places where 007 went on his famous winning sprees in service of Her Majesty the Queen. No matter what your particular preference, all of these are worth a look.
Casino Monte Carlo, Monaco
Doubtlessly one of the world's most famous casinos. Opened in 1856, it very soon rose to fame as one of the hotspots for Europe and later on the whole world's rich and famous. The fact that the principal family of Monaco owns a share in the business that runs it only contributes to its glamorous atmosphere. This house has been the venue of many films, famously including not just one, but several visits by the most popular secret agent of all times – James Bond.
A trip to Monte Carlo is worth its money for its sights as well. Located on the coast of the Mediterranean, smack dab in the middle of both the French and Italian Riviera, a stay here gets you closer to several other famous places, St. Tropez, Cannes and Nice among them. Enjoy!
From Macau to Monacao there is no shortage of gambling opportunities for those willing to try their luck on slot machines or various card games. However, these days you don't have to leave the comfort of your own home to play casinos online. If your prefer to play online you can get the best casino bonuses in UK.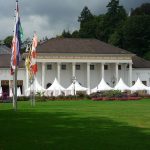 Kurhaus Baden-Baden, Germany
The famous Kurhaus is a leftover of Imperial German times and has been meticulously maintained in its original style. Even older than its counterpart in Monte Carlo, this Kurhaus has accommodated the needs for entertainment of the German upper class for generations.
Today it's a popular spot for weekend gamblers, as you can combine your stay with sightseeing and a visit of the city's many interesting events.
There's something for everybody here, but let the fans of German culture know that foodwise you're really in for a treat: The Kurhaus hosts the country's annual Entrecote Festival. Just make sure you don't overeat!
Aviation Club de France, Paris
This small casino comes loaded with history. It opened in 1907 and has since become Paris' main venue for poker and other table games. In 2005 the World Series of Poker stopped by on its Grand Prix de Paris leg, and the house's reputation is that of an exclusive club for insiders.
And of course the city itself is always worth a visit. Anyone will be hard-pressed to find a place where you encounter more history, style and culture gathered in the same place. The Eiffel Tower, the Louvre, the Champs Elysees – they all compete for your attention. Don't miss out on Paris' plethora of historic landmarks, be it the traces of Napoleon's megalomania or the artsy community of Montmartre.
Grosvenor Victoria, London, England
The Victoria Casino in London is a somewhat larger venue with more than 20 tables. This might seem a small number to American visitors, but the huge resorts in the style and spirit of Las Vegas and Atlantic City are a concept the average European city would have a hard time with. Still, you'll find all what a gambler's heart desires: They run all the classics along with a hefty number of slot machines.
Visitors to London are obviously in for plenty more than just a stint at a local casino. In this city it doesn't matter what you're into: If sightseeing is your kind of thing, you can spend days travelling around the massive city, from its center to its outskirts. If you're a culture aficionado, try its theatres, if you like visiting museums, the British Museum alone will take you two afternoons. There's plenty to do for anyone, of any age and running on any kind of budget!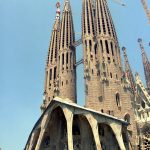 Casino Barcelona, Spain
An almost insanely popular tourist destination for close to two decades now, Barcelona has got a lot to offer. For the travelling gambler, that's the local casino, which in this case is a medium-sized house running poker tournaments along with dozens of tables and a good number of slots.
Should you get tired of spending your money on lady luck, the place has a lot more to offer. Barcelona's a city of artists and architects, most famously Gaudi, whose masterpiece, the Sagrada Familia Cathedral, is still in construction, due to be completed in 2026. The city has famous parks, dozens of museums – and if city life gets to you, there's the beach as well. A perfect destination for an action-packed city trip.
Casino Sanremo, Italy
The municipal casino of Sanremo opened in 1905 and has since been a popular meeting place for the high end of the city's tourists. Located close to Monaco and its world-famous Casino Monte Carlo, this place enjoys a very similar Mediterranean climate and still today tourism is thriving here. Although tiny compared to the massive temples built to lady luck in other countries, this one has it all: Tournaments, all the table game classics, and for the easier to please the slots. Combined with the charms of this romantic little city definitely a place to see.
Casino at the Empire, London, England
This is a classic European house in many aspects: It isn't particularly big, combined with other entertainment, but still has everything one would expect, including all the table and card game classics like roulette, blackjack and poker as well as a selection of slot machines. Unless you're visiting for a bigger gambling event like a tournament, you're not likely to spend too much time here. The city has more to offer, but most people will move on to its exciting sights sooner or later. This place is nice enough, but not too much of a thrill.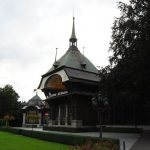 Casino Interlaken, Switzerland
Currently another attempt is being made at reviving Swiss gambling culture. Once the country was considered a true Mecca for rich and famous gamblers, but the culture that put massive grand hotels on mountain tops tumbled and fell with the end of the monarchies and nobility in Europe.
What followed was a long low in gambling and revue shows. For the past twenty years several companies have been working to breathe new life into some of the old venues. In terms of style and construction, they've succeeded admirably; in terms of attracting gamblers, they have failed.
This is a place to see for its stylish beauty and the alpine setting.
Casino St. Moritz, Switzerland
St. Moritz is one of the few remaining mountain retreats for the well-off traveler in the Alps. Here, some of the century-old glamour of the classic grand-hotel style can still be seen, and the town has become a hot spot especially for the Russian upper class and new rich over the past two decades. Though small, it has all it needs. It's a popular meeting place for private high-rollers, and a lot of private tournaments are held here.