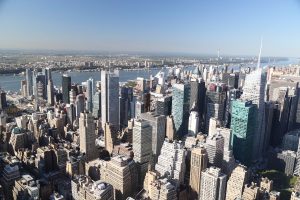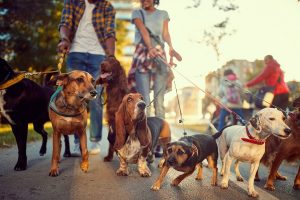 Believe it or not, New York makes an excellent place to visit with your pet; you just have to know where to look to find the most welcoming places! From their world famous park to some excellent eateries which will welcome your furry friend just as much as you, here are some of the best dog friendly attractions in the Big Apple…
Central Park
Famous for a whole host of reasons, Central Park is the go to place for dog owners and those other type of people, the ones without dogs! It's a place of heaven for dogs with over 800 acres of parkland that runs the length of Manhattan. Over 30 million people visit Central park a year simply because it has everything you need all in one place. Dogs have the choice of adventuring over rocks, ponds, a carousel and even a castle along with free-guided tours and walks through various parts of the park.
Remember that official off-leash hours are between 9PM and 9AM, during which time the park belongs to the dogs! This allows dog owners to relax while the dogs are free to be whoever they want to be!
The Hotels
The USA capital's creativity is world-renowned and there is nowhere more evident than this than its collection of superb hotels. There are also many excellent pooch friendly hotels in New York, which will welcome your furry friend as much as you even offering doggy welcome packs including dog bowls, blankets and treats. If you're thinking of visiting New York with your dog we've written a guide on the Top 15 Dog friendly hotels in New York.
Brooklyn Brewery
Located on 11th Street, Brooklyn you are to visit with your pooch as long as your dog is on a lead and stays with you as you move between the tasting rooms. With beer on tap there is no need to book a table, there is plenty of space to sit back, relax and enjoy great beer together!
Staten Island Ferry
In lower Manhattan you can catch the ferry to St. George Ferry terminal and of course vice versa. Traditionally this would cost you a ground breaking 25 cents, however, today its free, and that includes your dashing dog too. Shuttling back and forth you can use this ferry twenty-four hours a day, seven days a week. Both you and your pooch can enjoy views of Governors Island, Ellis Island, and the Statue of Liberty, although some dogs may need a helping hand to enjoy the seascapes.
The ferry journey crosses over five miles of water and takes twenty-five minutes, allowing the perfect time to bond with your loved ones, and of course your family and friends. Dogs must be leashed or caged but that doesn't stop them enjoying the New York skyline.
Dog Beach
Prospect Park is host to Dog Beach, which is just what it is! A beach for dogs that is proud to be a swimming hole for your four-legged family. Let your dog's swim, run and play until their hearts are content during the days of summer and within off-leash hours. This is a haven for our canines as acres of space allows for the option to play on the beach or the lush green grass areas. Your dogs can meet, socialise, and bark their butts off in this perfectly tailored landscape.
Boris & Horton Cafe
This is New York's first dog friendly cafe. The café side is for us humans, but the "dog side" features a seating area, retail store, photo booth and artisanal, all-natural, dog treats to name just a few attractions.
You need to show some good footwork and speed to get here as the café enjoys over fifty dog customers on a daily basis. The café is expanding due to this popular attraction and niche in the market now being able to accommodate more pups, and owners with the added opportunity to hold bigger events like doggy birthday parties.
Barking Dog Luncheonette
The walk across to the Upper East Side is well worth it as what waits is this amazing dog-friendly restaurant. Located on 3rd avenue, the service is efficient, the ambiance is peaceful and the food is perfect. Barking Dog Luncheonette is an unpretentious setting that allows for dogs and their owners to relax get comfortable and enjoy some well-earned food. Populated by visitors, as well as the locals, that says it all!
Hudson Valley
If you're heading out to Hudson Valley then you have plenty of dog friendly attractions to choose from. One of which is being the Walkway over the Hudson.
At 212 feet above the river, this 1.28 mile elevated pedestrian bridge is the longest in the world, but more importantly, very much dog friendly. With a 360-degree view of the river and its surroundings this is the perfect setting to stretch all of your legs!
Inwood Hill Park
Set in the middle of a dog lover's neighbourhood, Inwood Hill Park is home to the most glorious of walks for you and your sidekick. The opportunity to hike upon the hills in Fort Tryon Park, where you can sit and admire the Hudson River or explore the very scenic flower gardens planted around The Cloisters museum.
This of course would build up an appetite, which is where a visit to Dyckman Street needs to be paid. Here you will find a wide variety of al-fresco style restaurants, which offer you the chance to eat on the patio with your canine companions. This is a must see and do as you can watch time, people, and dogs pass in a perfect setting over New York.
Written by Becky Moore from the travel blog GlobalGrasshopper.com