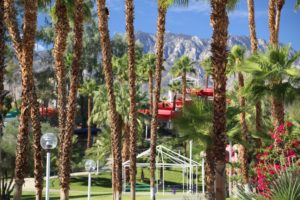 Palm Springs is the best spot to hit in California if you plan a trip there. This trip will have all the leisure time and adventure that you crave for. However, if you think you need something more, then make sure to explore Palm Desert. All in all, both of these places are amazing in my experience. Here is everything that must be a part of your plan for your next vacation to Palm Springs.
Exploring nature from up close
Palm Springs is a place where you can plan an exceptional vacation trip because there are many options. There are several things and places that you can explore. However, according to my experience, the following are the top things to do on your next vacation to Palm Springs.
Explore the "Living Desert Zoo"
Palm Springs has so many options, and you may find it very hard to decide where you will start. So, I would recommend that you start here. This place is a little out of Palm Springs, but the outdoor exploring experience is amazing. It is made with different live environments, including:
If you are with kids, then this place will be even more fun with wild cats, giraffes, and other mammals to explore from up close.
Do not miss the Joshua Tree.
It is a one-of-a-kind place to visit in the world that stays beautiful throughout the year. Here you can find everything from ruins of gold mines to desert plains and rugged mountains.
You can experience it the best way if you take a jeep ride with a guide who can tell you a lot about the animals and plants present here. In this way, you will be able to explore everything quickly with a comfortable experience.
Visit Tahquitz Canyon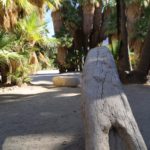 It is the place that will make you believe in the wonders of nature even more firmly. It is because here, you can find a 50-foot waterfall that flows in the middle of the desert. The waterfall here is tucked into the Tahquitz Canyon.
Make sure to prepare well for visiting it because it is not free, and you will need to pay an admission fee to experience this beauty.
Aerial Tramway sightseeing
This aerial tramway that can be a part of your Palm Springs vacation trip is no random tramway. It is the biggest one in the world that rotates. It will let you travel through a 2.5 miles area full of cliffs of the Chino Canyon. Do not worry because this breathtaking experience will not be too long. It will just take 10 minutes in the rotating cars.
Unique things to do in Palm Springs
The following are some activities that you may not be able to do anywhere else.
Explore the Moorten Botanical Garden
In this garden, you can find desert plants, including various breeds of cactus. It is not only about exploring because if you are a plant lover, but you can also buy some from the nursery that is just along with it.
Take a photograph with the Cabazon Dinosaurs.
Who doesn't love unique and amazing photo backgrounds? It might take your Instagram game to the next level because there are not many people who get to capture a photograph with such a background. While you are here, you can visit the gift shops and the Creationist-themed museum to know a lot of different facts.
Fly from the Air Museum at Palm Springs
If you want to explore the historical World War 2 airplanes, then this is the place you must visit. Here you can find 40 different planes from that time. However, you can take this exploration to the next level by taking a flight that the museum offers in its planes.
Top kids activities in Palm Springs
Family trips are the best, and Palm Springs is a place that can make your trip complete with its kid's activities. Below are some of your best options
Visit Disneyland
If you are from a country that does not have a Castle Park, then you can visit Disneyland in California on your Palm Springs trip. The travel cost will be cheap, and it is not that far away. Additionally, your kids will find their favorite characters and other attractions here. Some of them include:
Adventure rides

Fun games

Clicking pictures with their favorite characters
Plan a day trip to Oak Glen
Visiting the mountainous community here can be the best place to explore different plants and fruits. Additionally, you and your kids can try out the fresh fruits of Palm Springs.
Nightlife at Palm Springs
The nightlife at Palm Springs is as good as it gets. Here is all that you can do at night in Palm Springs
Visit Tonga Hut for the best drinks.
You can try out some of the best cocktails of Palm Springs in this bar. Well, the taste will not be the unique thing as the presentation and serving will also be an exceptional experience.
Try the Steakhouse in Agua Caliente Casino
Visiting a place and not trying the traditional food there means your trip is incomplete. So, to complete your vacation trip to Palm Springs, you must try this outdoor dining restaurant. Here you can try traditional food as it is one of the best food destinations in the whole Palm Springs.
Apart from that, the outdoor dining experience at the terrace with downtown views as well as mountains during the daytime and nighttime will come with unique experiences.
Final Remarks:
If you want some time to relax, explore how beautiful this world is, and explore yourself as well, I would 100% recommend that you visit Palm Springs. Planning the vacation trip to Palm Springs will be as exciting as the trip itself when you explore different things.
I loved the time I spent here, and I am pretty sure that you will enjoy your time as well if you visit all the places I mentioned above.