Rolling hills, gnarly oak trees, thermal spas, an innovative food scene, and some of the best wines produced in California (or anywhere) — no I'm not talking about Napa Valley, or even Sonoma. Wine Enthusiast rated it a top destination in 2013. The Guardian calls it "the place to visit before everyone else does," but the word is out – fine wine is being produced by boutique wineries in Paso Robles, California.
Actually wine grapes have been cultivated in Paso Robles, and throughout the state of California since the Franciscans arrived there in the 1700s with wine grapes for commercial use  first planted in the late 1800s. It didn't take long for wine production in the area to become a viable business.
Paso Robles, officially El Paso di Robles (Pass of the Oaks), was originally an area of cattle ranches and almond farms. Today there aren't many cattle left and I didn't see any almond farms, but there are over 30,000 acres under vine, roughly two-thirds the size of Napa valley.
Paso Robles retains its frontier charm on the outside, while enticing with chic shopping, elegant boutique hotels, and sophisticated dining. Oh, and did I mention the wine? There are about 100 tasting rooms and over 200 wineries. And while Paso is not a budget destination, the wines are truly a remarkable value. Most tastings are only $8 – 10 and refunded if you buy a bottle of wine.
Perfectly situated midway between Los Angeles and San Francisco, Paso Robles is an ideal destination for a weekend getaway. However it's the largest American Viticulture Area (AVA),in the state; you may want to consider giving it more than a weekend.
So now that you're convinced you must see Paso (as the locals call it), you'll want to know where to stay, wine and dine. And if you have any energy left,  you might even want to try some non wine related entertainment, which Paso Robles does as well as it does wine.
WINE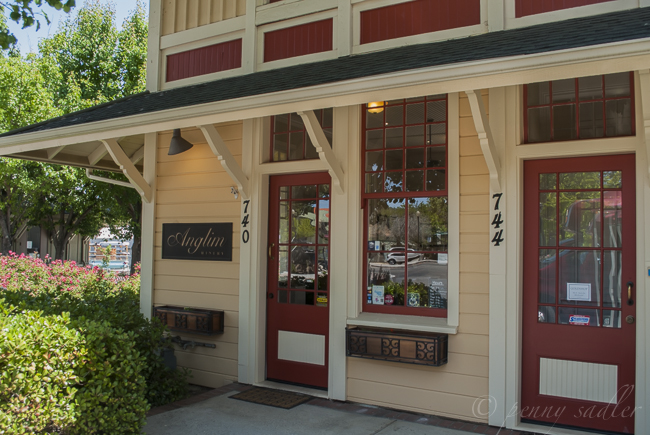 Anglim – located next to the train depot this winery and the owners will win you over in a minute – and that's before you've tried their wines! Winemaker Steve Anglim is passionate about all aspects of wine making. Just get him talking about viticulture and you'll begin to understand why Anglim has produced so many wines in the 90 points or higher category. Anglim partners with small vineyards producing grapes best suited for that specific region allowing Anglim the creativity to produce small batch wines which suit the owners own sensibilities. Turns out the wines are pleasing a whole lot of other people as well.
Anglim wines are available on a limited basis online and in a few select retailers. Many are only available for purchase in the tasting room.
http://www.anglimwinery.com/accolades.php
740 Pine St.
www.anglimwinery.com
Calcareous
Calcareous vineyards is a beautiful 400 acre estate at 1800 feet above sea level. That means when you visit the tasting room you can also enjoy stunning views of the Salina Valley to accompany the award winning wines of Calcareous.
Calcareous is known for producing Rhone style wines in small batches that reveal a sense of place. In Wine Spectator's recent update of outstanding reds for 2015, Calcareous received alcolades for four of nine wines.
Calcareous started as a father daughter partnership but with the passing of founding father Lloyd, daughters Dana and Erika have taken over running the estate. However Lloyd is far from forgotten – Calcareous produces a wine named after him, a luscious red blend that was given 90 points by Wine Advocate. You'll also see a memorial to Lloyd just outside of the tasting room.
While you're visiting Calcareous take a tour with Outback Trail Rides. You can go horseback riding or take a wagon ride through the property. It's a great way to get a sense of the place and history. Bonus – The wagon rides include a bottle of estate wine.
Vina Robles
Vina Robles is truly a mix of European inspiration and California character. Vina Robles specializes in grape varieties that thrive in the unique climate of Paso Robles including: Cabernet Sauvignon, Petit Verdo, Syrah, Petite Sirah, Viogneir, and Sauvignon Blanc. There are four estate vineyards with a fifth vineyard, added in the Adelaida AVA in 2005.
In 2013 Vina Robles opened a state-of-the-art, eco-friendly amphitheater. Seating only 3000 people, the venue the concessions area offer a wide variety of food and beverages ranging from house made hot dogs to wood fired pizzas. Guests may enjoy Vina Robles estate wines by the glass or bottle with any of the menu options as well as a selection of beer and soft drinks.
Imagine sitting under the California stars with a glass of your favorite Vina Robles wine (if you're a white wine lover perhaps the 2014 Albarino or the Mountain Road Reserve for those who prefer a distinct Cabernet Sauvignon) in an intimate venue, enjoying A-list acts like Tony Bennett, Willie Nelson, or Jackson Brown, to name but a few. Wine and music sounds like a match made in heaven to me.
Between the estate vineyards and the amphitheater you may get the impression that Vina Robles is a corporate venture but in fact it's still family owned, which means you get great service, attention to detail, and production of award wining wines.
STAY
From budget (sort of) to luxe, Paso Robles has a variety of places to lay your head.
On the upper end of the scale you'll find Summer Wood Winery and Inn, a nine room, luxury inn, dedicated to excellence in food, wine and service. Summer Wood Inn is located next to the estate vineyards and nestled under the oak trees: Warning… it could be hard to leave.
Summer Wood is managed by husband and wife team Kelly and Gregg Wangard who both have impressive backgrounds in the luxury hospitality industry. Kelly is executive chef at Summer Wood and was recently featured on the Food Network's Cutthroat Kitchen, an opportunity she says was the hardest thing she's ever done.
Raised in the agricultural environment of Paso Robles, good food has always been part of Kelly's life.
The owners of Summer Wood live in Japan full time and have chosen to give Kelly run of the house, allowing her to oversee the remodel and add her distinctive style. Not only can she cook but she has crazy cool design skills.
Summer Wood Inn is an oasis of light, comfort, and beauty both at the inn and in the tasting room. The icing on the cake (pun intended) is Kelly's luscious fresh food, and excellent Summer Wood wines served with each meal.
2175 Arbor Rd.
805-227-1365
For a more casual and family friendly hotel, the Hampton Inn and Suites, located just off the Highway 101, is the perfect choice. Rooms are spacious and standard amenities include: WiFi, flat panel television, coffee maker, mini-fridge, and Hampton Inn's signature, trade-marked beds.
Complimentary breakfast is served daily from 6:00 – 10:00. There's also a wine and cheese happy hour in the afternoons.  Or take a dip in the salt water swimming pool – towels are provided downstairs as you exit to the pool.
Bonus: Calcareous wine club members get a 10% discount.
212 Alexa Ct.
805-226-9988
The historic Paso Robles Inn and Spa is located on the square in downtown Paso. It is perhaps best known due to the attention brought by Ignace Paderewski, who in 1913, was the world's most well-known concert pianist and composer. Paderewski came to Paso Robles Inn to treat his arthritis at the hotel's mineral hot springs. After three months of treatments, he resumed his concert tour, later returning to live at the hotel.
Originally a stop on the Camino Real trail the Inn has been through many transitions. In 1940 it burned to the ground (no one was injured), and was completely rebuilt in the style of a Garden Inn and Spa serving travelers to the area. Then, in 1999, it was purchased by the Martin family, who gave it a complete makeover and restored the turn-of-the century charm and grandeur.
Today the Paso Robles Inn offers a variety of guest rooms for discerning travelers from traditional guest rooms to winery themed deluxe spa rooms.
1103 Spring St.
805-238-2660
DO
As I mentioned above Outback Trail Rides offers horseback riding and wagon rides in partnership with Calcareous Vineyards. They also offer horseback riding on the beach just 30 minutes away. Beach rides are $85.00 an hour, while vineyard trail rides are about $75.00 an hour or take a wagon ride for just $25.00 dollars and hour. I enjoyed the camaraderie of the group ride and the ability to take photos.
If you can, take in a concert along with some of the finest wines in Paso Robles at the Vina Robles Amphitheater.
Go to the beach. 
Paso Robles is only 30 minutes due east from California's beautiful central coast.
Visit Heart Castle 
Once the home of publishing mogul William Randolph Hearst, the castle is now a state park and a vacation destination in itself.
More information at www.hearstcastle.org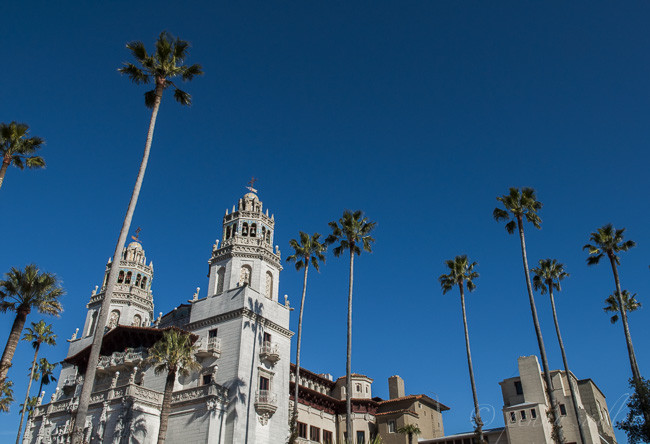 DINE
For a quick and casual breakfast or lunch try Haymarket on Pine Street. Haymarket specializes in gourmet food to go and everything is made from scratch. They'll even pack you a picnic lunch.
"Every morning there will be a selection of baked goods, including fresh-baked scones, muffins and bread, as well as Haymarket's own blend of coffee roasted by JoeBella's in Atascadero. Salads and sandwiches are offered during the day; in the evening heartier entrees and sides are sold."
The menu changes daily so if you find something you love you might want to take a bit more with you.
Though the concept is take-away food there's a lovely patio with bright yellow umbrellas for dining al fresco during business hours.
Haymarket
821 Pine St.
Bistro Laurent in an historic building on the square, is a well established favorite with travelers and locals alike. If you enjoy  fine French dining, Bistro Laurent should be on your itinerary. The dining room is cozy and the service is white table cloth, but not stuffy. Noted for their excellent and unique wine menu Bistro Laurent is open six days a week for lunch and dinner.
1202 Pine St.
Odyssey World Market
For a causal dining option in Paso Robles, try  Odyssey World Market. The menu is eclectic and the service casual. You order at the counter and a server brings it to your table. For a tasty meal in Paso that is quick and easy on your wallet in a pleasant environment, I thought it was a good value.
1214 Pine St.
Paso Robles is the kind of place you can't really discover in day or two, but it does make for a lovely weekend from Los Angeles or San Francisco.  Wherever you're from you're certain to discover excellent food and innovative wines. These are just a few suggestions. Have you been to Paso? Let's hear about some of your favorites.
My trip to Paso Robles was sponsored by Travel Paso, however I am under no obligation to write anything at all.