If you are thinking that the title of this article sounds a little familiar, you're surely a marvel fan and will enjoy reading the rest of this blog. Traveling and travel writing has been more than just a profession for me. Exploring new places, immersing in a foreign culture, meeting new people, and taking up extreme adventure tours; all this completes me.  
I like to do this the local way, as I feel that traveling like a local provides an unmatched insight about the destination. And for that, I take volunteer vacations and adventure tours abroad.
Now, what's this new thing all about, you ask? Volunteer adventure tours are specially designed volunteer and travel trips, a.k.a voluntours, that are 2-3 weeks of short term travel expeditions. Under this, you get to volunteer for a local cause, for the welfare and development of local community, while learning about the destination through visits to heritage sites, living with locals, eating local food, and celebrating local festivals.
It is, thus, for these factors (volunteering and travel) that the following five destinations are the part of this list.
Another thing that inspires me is comic books (Yeah! I still read them, as and when i get the chance). It is for this that, while i was writing this new article, i thought of giving it a little "super-hero" twist.
We all know the Fantastic Four (my sincere sympathies with those who don't). Each of these destinations can be related to the super powers that the fantastic four have. And, while, the original team comprises of four mutant members, I decided to add a new member to my own version of team.
So, get ready to meet the Fantastic Five destinations for adventure trips in Summer 2017.
India (Mr. Fantastic)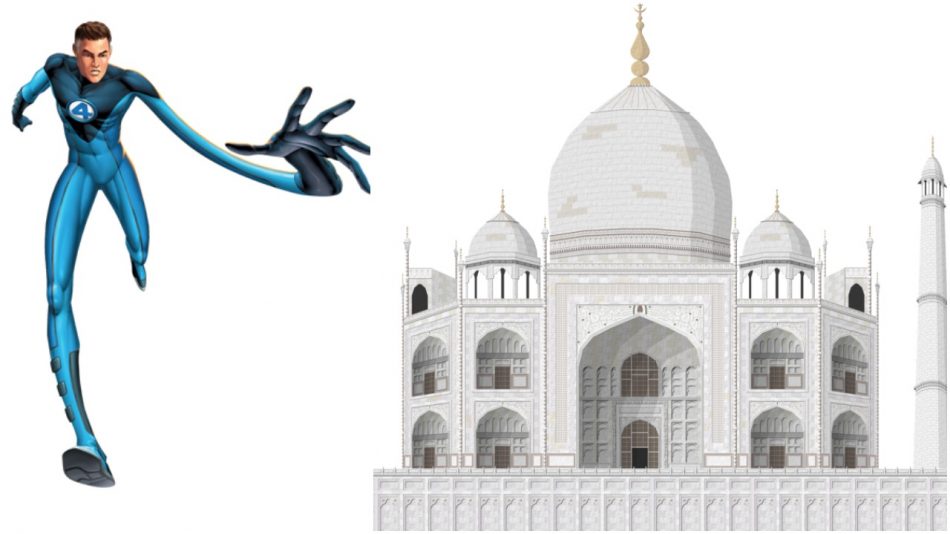 Reed Richards, a.ka. Mr. Fantastic, is the leader of the team Fantastic Four. Having the superhuman capability of stretching himself to extreme limits can very much be related to the extreme cultural diversification present in India. India is the largest democracy in this world, with people from various different ethnicities living in the same area. Stretching all the way from Kashmir valley on the tip of the north to waters of Kanyakumari at the bottom south, and from the  deserts of Rajasthan in the west to the rainforests of Sikkim in the far east, India has a lot of adventure and thrills to offer; and is certainly the leader of the pack.
Ghana (Human Torch)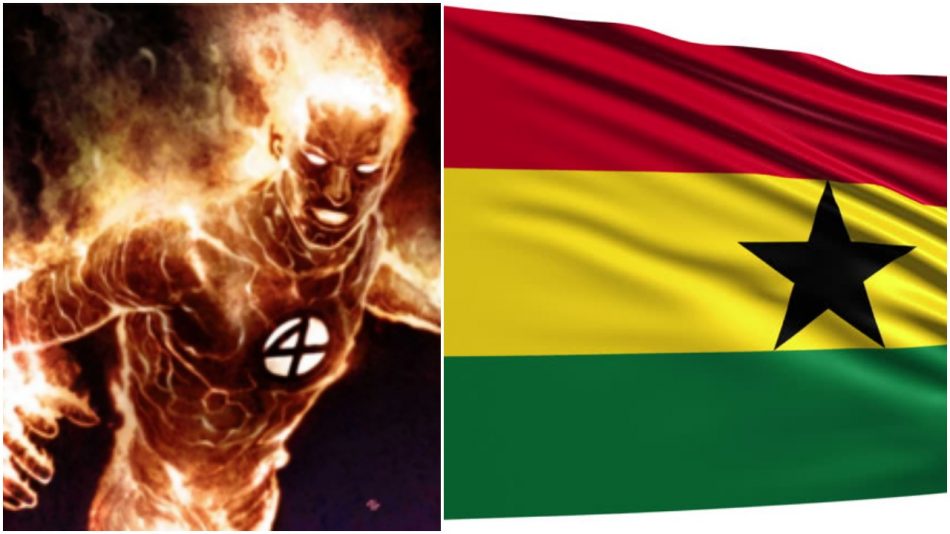 Oh! No, don't worry, you're not going to get burnt or get a heat stroke here. Just like our Johnny Storm (a.k.a Human Torch), Ghana has some really fiery adventure activities to offer; mainly the jungle safaris. At first, it may seem like just another third world country, but it is only when you arrive in Ghana and explore the country that you will realise the kind of adventure experiences you can have here. The likes of Kakum and Mole National park, and Busua beach are enough to ignite the lust to explore the Golden Child of west Africa. Flame On!
Nepal (Invisible Woman)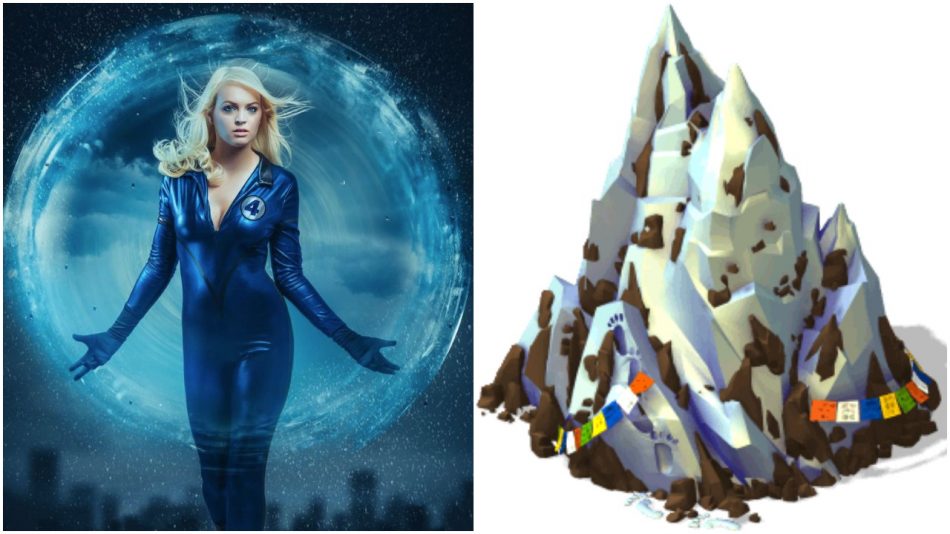 Let's not get gender bias here, and simply focus on the characteristic similarities. Being a tiny little country in south of Asia, Nepal may be more like a hidden part on the maps, but it's global popularity and demand as one of the most adventurous travel destinations in the world itself shows the sheer power that it renders in the travel domain. The home to world's highest mountain peak, Mt. Everest, Nepal is surrounded with some untamed beauty sketched by Himalayan valleys and breathtaking natural landscapes; just like the audacious beauty of our very own Sue Storm (a.k.a the Invisible Woman), who also possess the power of becoming invisible and generating energy fields around her.
Tanzania (Thing)
I remember taking a summer volunteer trip to Tanzania last year, and i remember the rocky trails of  Mt. Kilimanjaro; the highest free standing mountain in the world. The 'Thing' from Fantastic Four is known for its stone flesh and skin that enhances its endurance and strength; Tanzania can be seen as the same. And, even if the thrilling trek to Kilimanjaro doesn't satiates your wanderlust for adventure activities, Tanzania has the famous Serengeti National Park to woo your senses through its exciting game drives. The BIG FIVE of Africa that reflects the strength of wildlife in Africa can be witnessed during safaris in Tanzania.
Thailand (The Sub-Mariner)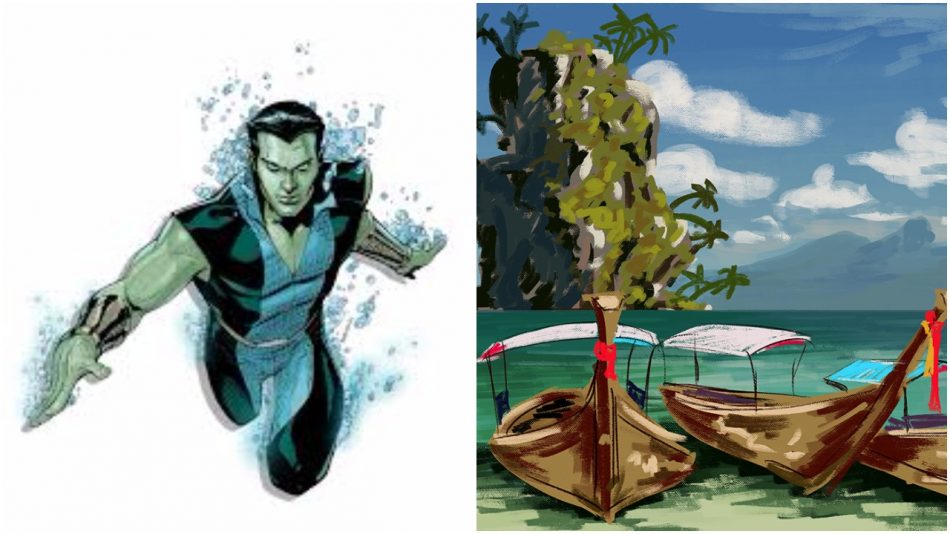 And here we have our surprise element in the list; the fifth member of Fantastic Five. I'm assuming that not many know or might have heard about Namor – The Sub-Mariner. The first mutant super-hero created by the Marvel franchise (in 1931), Namor is the prince of fictional marine kingdom "The Atlantis". And, being related to water, his powers are quite obvious. Thailand, another extreme adventure spot, is one of the most popular travel destinations in the world; known for its stellar beaches and water sports. It is an ideal and near perfect destination for a great voluntourism experience.
So, are you ready to take off for a thrilling and exciting volunteer travel to any of these five fantastic destinations in the coming summers? Choose your super-destination and explore the opportunities while also giving an altruistic purpose to your trip.