We've already told you about five US Airports you'd like to get stranded in, but the Europeans can hold their own pretty well too. Here are five airports that may not have slot machines or solar panels, but they'll keep you from expiring of boredom if your flight's delayed.
Heathrow Terminal 5, London (LHR)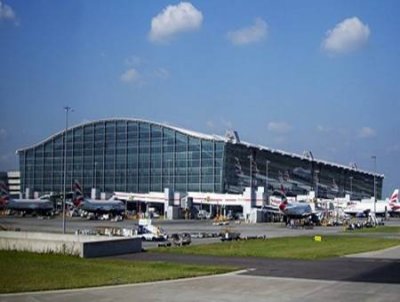 Heathrow gets a bad rap – and deservedly so. Terminal 1 is an under-chaired, overused hell on earth, and 2 and 3 aren't much better, unless you're taking refuge in the business lounges. Terminal 5, though, which opened two years ago in London, is a completely different kettle of fish. Not only could you spend hours just looking at the airy building, designed by Richard Rogers to be flooded with natural light, but there's a huge range of shops and cafes, including Gordon Ramsay's eatery, Plane Food, where you can even get a packed lunch for your journey.
Madrid Barajas Terminal 4 (MAD)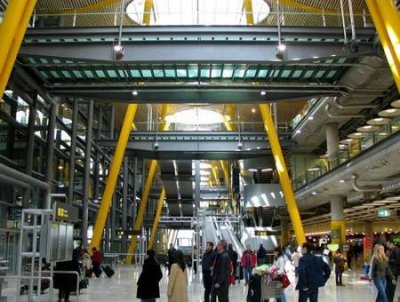 Another Richard Rogers project, this one for Iberia, Terminal 4 of Barajas is a fine European gateway to South America. There are plenty of shops and places to eat, but again, the architecture is the main draw – that and the runway-facing business class lounge, which has to be one of the best in Europe (I once stayed five hours in there rather than go into London, it was so nice). Tip – you can upgrade on a European flight for not so much money, and get access to the lounge before a long haul journey.
Palermo (PMO)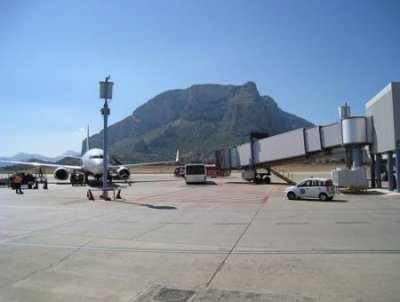 Don't expect any glitz at Palermo's airport. It's tricky to get to (about 40 minutes from the city) and it's basic, to say the least, but what makes it worth spending time in is the fabulous sundeck/smoking terrace in departures. Watch the sun set over the Mediterranean from here, flanked by the craggy mountains, and you won't want your plane to depart on time.
Amsterdam Schiphol (AMS)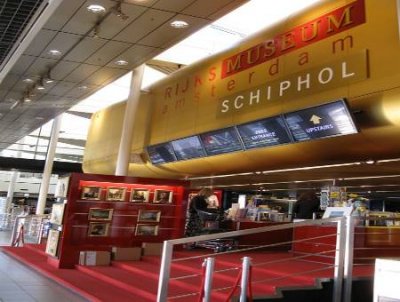 Did you spend too long indulging in "extracurricular activities" during your trip to Amsterdam? All is not lost, because the airport actually contains a gate side art gallery. It's only one room, but it's curated by the Rijksmuseum (the main gallery in Amsterdam) who rotate mini exhibitions every few months. Perfect for some time out from airport stress!
Athens (AIA)
Athens has transformed itself since it hosted the Olympics in 2004, and its airport is no exception. Not only has it won multiple awards for its building and services, but it too has culture – a permanent exhibition on Greek statesman Eleftherios Venizelos and temporary ones on photography, art and culture.
So what airports, in Europe or around the world, do you actually like visiting? Leave a comment below and share with us what airport is actually not that bad being stranded in.
Images: Wikimedia, Flick Dan Bock (Palermo) and Athens Airport