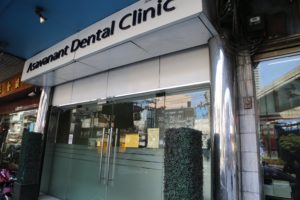 An open bite is a dental condition in which the upper and lower front teeth do not meet when the mouth is closed. This can significantly impact dental health, and it's essential to be aware of the dangers of open bites. In this blog post, we'll be discussing how to identify and treat this condition. Our team at the Dentakay Clinic is here to provide expert guidance on maintaining healthy teeth and a beautiful smile.
What is an open bite?
An open bite is a dental condition where the upper and lower teeth do not meet when the mouth is closed. It is a relatively common condition with cosmetic and functional consequences.
It can be challenging to speak and eat properly with an open bite in severe cases and contribute to jaw problems and temporomandibular joint (TMJ) disorders.
There are several causes of open bites, some of which are outlined below:
Genetics
One of the most common causes of open bites is genetics. Some people are more prone to developing this condition due to inherited factors such as their teeth' shape or jaw size. If open bites have run in your family, you may be more likely to develop one.
Thumb sucking
Many young children have the habit of sucking their thumbs, but if it continues for an extended period, it can cause the teeth to shift out of alignment and lead to an open bite. It's essential to help your child break the thumb-sucking habit as early as possible to prevent any long-term dental issues.
Tongue thrusting
Tongue thrusting is when the tongue pushes against the front teeth when swallowing or speaking. This can cause the teeth to shift out of alignment, leading to an open bite. Tongue thrusting is often a result of a misaligned bite, so it's essential to address the underlying cause to prevent further problems.
Other habits
Other habits can also contribute to developing an open bite, such as prolonged pacifier use or improper feeding techniques. Be mindful of your child's dental health habits, and seek guidance from a dental professional if you have any concerns.
Dangers of open bites
Open bites occur when the upper and lower teeth do not fully overlap when the mouth is closed. While this may seem minor, open bites can negatively impact a person's oral health and well-being.
Here are some dangers of open bites to be aware of:
Difficulty Speaking and Eating
Opening bites' most immediate effects are difficulty speaking and eating. When the teeth do not fully come together, it can be difficult to properly articulate certain sounds and may cause problems with biting and chewing food. This can lead to digestion, nutrition, and social difficulties because of difficulty communicating clearly.
Increased Risk of Tooth Decay and Gum Disease
An open bite can also make it more difficult to properly clean the teeth, increasing the risk of tooth decay and gum disease. When the teeth do not fully overlap, it's hard to reach certain areas with a toothbrush or floss, allowing plaque and bacteria to build up and potentially leading to cavities or gum infection.
Aesthetically Displeasing
Besides the functional difficulties, open bites can also be aesthetically displeasing. This can be noticeable to both the individual with the open bite and others, potentially impacting their self-confidence and overall quality of life.
Treatment options for open bites
If you've been diagnosed with an open bite, you may wonder what treatment options can help correct this dental condition. Open bites occur when the front teeth don't overlap, causing a gap between the upper and lower teeth when the mouth is closed. This can cause speaking and chewing problems and lead to other dental issues if left untreated. Here are some treatment options to consider if you have an open bite.
Orthodontic Treatment
One of the most widely used treatments for open bites is orthodontic treatment, such as braces or aligners. These methods use gradual, controlled force to move the teeth into proper alignment. Braces comprise metal brackets attached to the teeth, and a wire is used to apply pressure to move the teeth. Aligners are clear plastic trays worn over the teeth and apply gentle pressure to move the teeth into their proper position.
Depending on the severity of the open bite and the intended outcomes, orthodontic treatment may take a few months to a few years.
It's important to follow your orthodontist's instructions and wear your braces or aligners as prescribed to achieve the best results.
Dental Surgery
Sometimes, orthodontic treatment may not be enough to correct an open bite, and dental surgery may be necessary. This surgery involves changing the jaw's bones to improve the teeth' alignment. Doctors can do this through various surgical techniques, including jaw distraction, repositioning, and Le Fort I osteotomies.
Dental surgery is more invasive and should only be considered in severe cases of an open bite that you cannot correct with other methods. It's essential to carefully weigh the risks and benefits of this type of surgery with your orthodontist or oral surgeon. Find out more on how to fix an open mouth.
https://dentakay.com/open-bite-causes-solutions-and-treatment-costs/#How_to_Fix_an_Open_Bite
Habits to Avoid
Besides orthodontic treatment or surgery, it's essential to avoid certain habits that can worsen an open bite or prevent it from improving. Thumb sucking and tongue thrusting are everyday habits that can contribute to an open bite. It's essential to break these habits as early as possible, as they can be challenging to change as an adult.
Your orthodontist or dentist may recommend using a mouthguard or other appliance to help break these habits. It's also essential to maintain good oral hygiene and visit your dentist regularly for cleanings and check-ups to ensure that your open bite is improving and that your teeth and gums are healthy.
Conclusion
Open bites can be a severe dental condition that can lead to problems with eating and speaking. Identifying and treating open bites as early as possible is essential to prevent long-term complications.