An anniversary trip presents the perfect opportunity to re-energize your relationship, especially when reaching a milestone anniversary like the 10th. The aluminum or tin anniversary represents durability, strength, and resilience in your marriage. When planning your anniversary vacation keep the meaning in mind and choose an action-packed adventure that will create memories for a lifetime.
There are many places around the world where you can have amazing adventures. Some of the most popular destinations that need consideration for a 10th wedding anniversary are the Maldives with its overwater bungalows, Africa with its wide variety of safaris, and Hawaii with its mesmerizing views, beaches, and exotic jungles. At Anytime Travel Agency I have helped many couples find the perfect destination for their anniversary. Let's look at each of these destinations to help you decide what adventure you want to experience for your anniversary.
Maldives

If you are looking for a relaxing beach vacation, then look no further than the Maldives. Located southwest of India and Sri Lanka in the Indian Ocean, the Maldives is the smallest country in Asia. Made up of about 1,200 small coral islands and sandbanks, Maldives offers luxury beach vacations.
One of the more romantic spots for an anniversary vacation is the island of Kudadoo. A private island nestled in the northern islands of Maldives, Kudadoo offers private overwater bungalows with large private sundecks and pools. Inside the bungalow, you can watch the sea life swim beneath your feet through the glass dining table and floors. Each bungalow also comes with its own private butler to cater to your every need.
The Retreat at Kudadoo is a sprawling two-story resort featuring a restaurant, spa, and fitness center. Relax on the sun deck or pamper yourself with a session from your own personal trainer or meditation guru. Guests can take part in tennis, volleyball, and badminton. If water sports are your speed, you can jet ski, paraglide, water ski, and wakeboard all free of charge.
While on Kudadoo you won't want to miss the world's largest undersea restaurant 5.8 Undersea. The restaurant provides an intimate dining experience with no more than 10 couples at a time. 5.8 Undersea is open for lunch and dinner and provides a private champagne breakfast upon request.
Africa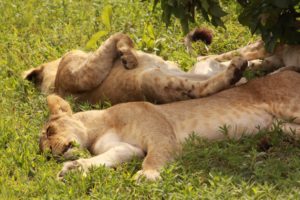 Crossing off an African safari from your bucket list is an unforgettable way to celebrate ten years together. It's important when planning a trip to Africa to think about what you want to see. Africa is a large place with many different experiences for you to participate in. Many people visiting Africa for the first time will want to see the big 5, elephants, lions, leopards, buffalos, and rhinoceros. Your experience can include much more than seeing these animals. Consider visiting the pyramids, taking a river cruise down the Chobe River, or seeing gorillas up close in central Africa. Africa is full of amazing cultures and vast wilderness landscapes. No matter which adventure you choose it will provide lasting memories and if you don't get to do everything you want to in one trip, you can always go back.
Areas to visit
South Africa offers modern cities and the African outback. Along with safaris you can dive with sharks, visit the beautiful beaches, and game reserves like Madikwe, Sabi Sands, or Kruger National Park, the largest game reserve in Africa.
Unique river cruises
When people think of river cruises most think of going down the Thames or Danube to see historic towns and castles. On an African river cruise, this isn't the case. These cruises, like the ones provided on the Chobe River, will provide encounters with elephants, hippos, crocodiles, and other wildlife. A popular cruise on the Chobe River is the Zambezi Queen which accommodates up to 28 passengers and creates its own itineraries. There are smaller options also so be sure to check with your travel agent when planning your cruise.
Experience mountain gorillas
Seeing gorillas in the wild can be a magical experience. Visit Bwindi National Park in Uganda to see gorillas in their natural habitat. Expert guides accompany visitors as you rise early in the morning to trek through the dense jungle looking for signs of the elusive mountain gorillas. Along your journey, you may also encounter golden monkeys, chimpanzees, and other classic African wildlife.
Hawaii
For couples who want to do a little bit of everything, Hawaii offers a variety of adventures. Maui has beautiful beaches where you can surf and snorkel as well as Haleakala National Park where you can experience a sunrise you will never forget. Oahu offers amazing nightlife. Kauai has dense rainforests and exotic beaches and The Big Island has active volcanos and black sand beaches. Each island offers its own unique experiences so understanding what each one has to offer is key in planning a Hawaiian anniversary vacation.
Oahu
The third-largest island is the home to most of Hawaii's population. A fusion of eastern and western cultures combines here to create unique dining, entertainment, and historical experiences. The combination of the historical and the modern makes Oahu a unique destination for travelers. You can visit the famous beaches of Waikiki and stay at one of the many resort hotels while being close to all Honolulu has to offer.
Experience the historical aspects of Hawaii and Polynesian culture at the Polynesian Cultural Center in Honolulu. Visit the different countries of Polynesia from Samoa, and Fiji to Tahiti and Tonga and experience what makes each island nation unique. You can even learn to hula and shuck your own coconut.
If water sports are more up your alley consider visiting the North Shore to surf, boogie board, or snorkel. If you're planning a trip in the winter head to Waimea Bay and watch the surfers ride the monstrous waves. Then head down to Haleiwa and get shave ice at Matsumoto's.
Maui
Visiting Maui allows you to escape the bustling city life and crowds of Oahu. A quick 30-minute flight will get you from Honolulu to "The Valley Isle." Known for its world-famous beaches, Iao Valley, migrating humpback whales during the winter, amazing cuisine, and breathtaking sunrise views from the top of the Haleakala volcano, Maui has something for everyone.
Get away from the beaches and travel inland to fly through the jungle on zip line courses. Become a paniolo (Hawaiian cowboy) for the day while riding horseback through upcountry Maui. You can also take the day-long trip on the Road to Hana and visit beautiful waterfalls and shimmering natural pools.
For couples feeling romantic wake up before the sun and drive to the summit of Haleakala to experience a beautiful sunrise overlooking the mountains and ocean. If you decide to take this trip, remember to take a jacket as it can be quite cold even during the summer months.
Hawaii (The Big Island)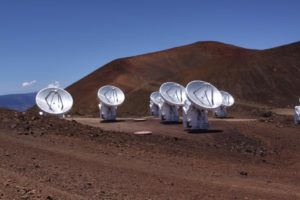 The Big Island offers a little bit of everything from black lava beaches to active volcanos. When visiting The Big Island, you will want to plan to stay for several days as it is much bigger than it may seem. If you are looking for snorkeling spots visit Kona. If you want to see the rainforest and waterfalls, then head over to Hilo. One place you must see is Volcano National Park.
Volcano National Park is a great stop on the way to Hilo. With ancient petroglyphs and lava tubes you can walk through, many find this to be the highlight of their vacation. Also, consider visiting the park at night to get spectacular views of lava falling into the ocean. When visiting Volcano National Park remember to leave an offering to Pele in the form of stacked rocks but please don't leave any incense, candles, or other items.
Kauai
The Garden Island is Hawaii's fourth-largest island. Kauai offers breathtaking rainforests, rivers, and waterfalls. Consider taking a helicopter tour of the island and take the same path as seen in the opening of Jurassic Park. Other high-flying activities include ziplining through the rainforests or helicopter rides into remote areas of the island only reachable by air.
There are a variety of activities to experience on Kauai even for the not so adventurous. Visit the small towns that dot the island or spend a day relaxing on the beach. You may also want to consider visiting a taro farm and learning how to make your own poi. No matter your vacation style Kauai has something for you.
The 10th anniversary is a special one and deserves a unique vacation. These are a few places you should consider when planning that destination vacation. Each provides unique experiences that will create memories for a lifetime.