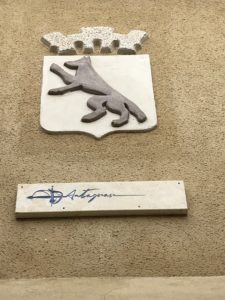 Wow Traveling to Paris is a dream come true for people who yearn for beautiful sightseeing. From towering architectural marvels to sipping French wine and from unique paintings to mesmerizing beauty of nature, there are so many things to see and do in Paris. We've tried to whittle the list down to 10 essential things to do while visiting Paris so that you can set your itinerary accordingly.
Go indulge in the following activities to experience an authentic and memorable visit to Paris.
Climb to the Top of the Eiffel Tower
Towers are feminine in French. This majestic iron lady is an attraction you just can't skip when in Paris. Towering up to a height of 324 meters with 3-storied and a staircase of 674 steps, you're sure to notice this gigantic structure from every part of Paris. On the second floor, you'll find a Michelin-starred restaurant. However, while the Eiffel Tower might be an attraction, you are more than encouraged to explore its surroundingsM.
Take a walk down the Champs-Elysees
This almost 2-kilometer-long avenue, the most beautiful in the world, stretches between Place Charles de Gaulle and Place de la Concorde. This iconic street is dotted with suave restaurants and cafes, and luxury boutiques. Your trip will remain incomplete without a visit to the top of the majestic Arc de Triomphe for a bird's eye view of the gorgeous tree-lined avenue.
Drop by at the Notre Dame​
Made famous by the folklore of the Hunchback of Notre Dame, the Notre Dame Cathedral is a must-see when you are in Paris. A visit to the inside of this architectural wonder, which took 200 years to build, is free. Stay back for the mass even if you aren't a Catholic. Trust us; it's worth it.
Take a cruise along the Seine River
The Seine River divides Paris into two. A cruise along this beautiful river is a wonderful way to take in the sights and sounds of the city. You can book a cruise with one of the river cruise companies. We tell you, taking a ride on one of the cruise boats is an exotic yet very relaxing experience.
Enjoy at the Paris Disneyland
If your kids are a tad bored, a visit to Disneyland can lift your spirit and mood. Located 32 kilometers to the east of the city center in Marne-la-Vallee, this place is a must-visit with your family. The park stretches through 20 kilometers and takes inspiration from many Disney characters and the franchises like Star Wars and Marvel.
Try French Macarons
Macrons are Paris' trendiest cookies. While this confection traces its origin back to the 8th century, the early 20th century saw a complete reinvention of this meringue-based food. The Laduree Paris on the Champs Elysees Avenue is an iconic pastry shop selling it.
The Versailles Palace
Located 20 kilometers southwest of the Paris city center, the stunning structure of Versailles Palace is a must-see attraction. One of the symbols of absolute monarchy, which was brought to an end by the French Revolution of 1789, the Versailles Palace, is today a museum and a very popular historical site in the outskirts of Paris.
Explore the Paris Vineyards
The Romans brought winemaking to Paris. You may visit a vineyard and taste some wine produced at the Clos Montmarte. Spread over 1,550 square meters, it's located 300 meters away from Sacre-Couer-Basilica. A yearly event is held every October, the Harvest Festival of Montmarte.
The Sacred Heart Basilica of Montmartre
The Sacred Heart Basilica of Montmartre is a place you want to savor for hours. There's a lot to do and see that you will treasure for years. The shining white Sacred Heart Basilica looms over the Montmartre neighborhood. It's famous for its artists and their free-thinking.
Sip Some Coffee
Paris has some fantastic coffee shops at prime locations, and you can take your time to feel the city while sipping coffee. Make sure that you don't miss out on experiencing Paris like a true Parisian. The way to do so is to relax a bit instead of hopping in and out of tour buses.
Safety Tip for Travelers
Paris has a lot on offer and resisting the temptation of visiting all the majestic locations is simply impossible. An easy way to move from one location to another is the RER train network that serves Paris and its suburbs. However, you can also choose to hire a cab or catch a bus to the nearest tourist location. Making prior online bookings on buses and trains is a great way to move around the city in a planned manner.
Online booking using your phone is easy but be wary of using the public Wi-Fi at your hotel. These public Wi-Fi networks have poor security, which can turn you into a sitting duck for hackers. Some of these fraudsters could see everything you do while connected. Connect to a free Wi-Fi hotspot only if you are certain of its security. However, as a safety net, you can always enable tools like Atlas VPN. Such a handy app ensures that your connections are safe. Thus, you can connect to public Wi-Fi without worrying about your data.
Conclusion
Paris, with its many attractions, never disappoints. A unique blend of history and modernism, Paris has something for everyone. You may relax during a cruise along the Seine or enjoy the thrills at Disneyland. From fashionistas to gourmands, Paris beckons us all with a lot on offer. Our rundown on the top 10 things to do in Paris is sure to help you have a memorable time there.