Are you planning a romantic getaway with your partner? Whether it is for a honeymoon or an anniversary celebration, there are many places perfect for your romantic trip.
Brewing ideas for your romantic getaway is exciting in itself. There are so many possible things to do, to surprise, and to spoil your beloved. But oftentimes, people get a little stressed out with the whole planning too, especially when they want to make this trip flawless and spotless.
There are so many romantic places in the world. This makes your planning even more difficult. It is a tough chore to browse and nitpick potential places. Even more so when you are feeling overwhelmed by your travel arrangements.
Why Travel to Less Crowded Cities?
Of course, consulting the internet is one of the best ways to research an ideal vacation spot. There's a good chance you'll come across the popular romantic spots in Europe, like Rome, Paris, and Amsterdam. When it comes to these cities, love is truly in the air.
But if you want some quiet and privacy on your romantic trip, these hotshots might not work for you. With their steadfast popularity over the years, you can expect tons of tourists in the area. These cities, although lovely and great, are busy, fast-paced, and super crowded.
This could be a bummer when you are looking for some quality time with your partner. Ideally, the best place to travel for couples is somewhere that's calm and serene. They offer the right ambiance to fully connect with your loved one. It is difficult to do so when there are lots of chatters everywhere or when there's an elbow-to-elbow crowd. It can ruin your mood, or worse, lose the "romance" part in your trip.
You can swing by to these cities and visit the attractions here, if your goal is plainly for adventure with your loved one. But if you want to "be in the moment" and to "ignite the sparks" in your relationship, I suggest you consider going to places where there's less hiatus. These could be countries, cities, or islands that offer a lot of adventure and privacy for couples.
Top Places Perfect for a Romantic Getaway
You'll be surprised to find so many romantic places out from the likes of those common lovey-dovey destinations. Get ready to explore these secret romantic places and have a lovely experience together as a couple.
They are best for couples on a retreat, on a re-connection process, or on a honeymoon. Fill your days with love in these places:
#1 Ubud, Bali
Bali has been one of the best destinations for couples. But unlike those major cities, this place is a humble charming spot. If you both enjoy spending time with nature or have a passion for arts and many other creative pursuits, then Ubud is the perfect place to go.
There are scenic landscapes in Ubud, like its amazing rice fields and historic temples. Its villa resort is the perfect place to get some peace and quiet while immersing in the beauty of the jungle that surrounds you. When it comes to food, you can enjoy a variety of treats. Balinese foods are delicious and surprisingly healthy too.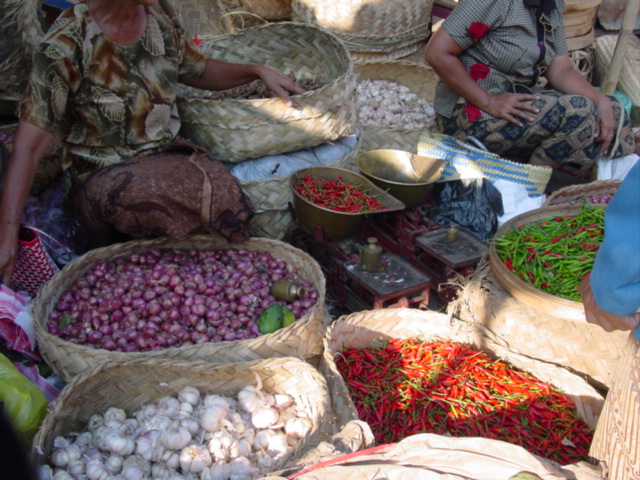 #2 Cinque Terre, Italy
Yes, I get it — Italy is one of the common romantic places, so why is it part of this secret list?
Well, Italy is more than just its promising sweet spots like Rome, Florence, and Venice. Many people are too focused on these hotshots that they miss out on another hidden gem in this amourous country: Cinque Terre.
Quietly thriving between the mountains and the Mediterranean Sea, this rocky and panoramic place will leave you speechless. It's like a dream come true. You can sip a glass of wine while enjoying the sea, the green mountains, and the colorful houses.
#3 Neuschwanstein Castle, Germany
If you ever had that inkling of becoming a Disney princess when you were little, the Neuschwanstein Castle will make your childhood dreams come true! And spending your days here with your prince charming just completes the royal-like romantic goal.
You will feel like living a fairytale dream. It's one of the few places in the world that looks like a storybook illustration. From the facades to its frescoes, you can't help but channel your inner Aurora in this magnificent location.
#4 Padar Island, Indonesia
You can find another nature-packed adventure on this remote island in Indonesia. It's like a dreamscape with pristine beaches that are uniquely covered with white, black, and pink sand.
Make sure to pack your swimming and hiking gears. Because aside from dipping in its bountiful beaches, you can take a 30-minute hike. You'll be amazed by the picturesque view awaiting you at the top of the mountain. The panoramic view of the island is just…indescribable.
Since Padar Island is still quite remote, it makes the perfect destination for a paradise island you can enjoy privately for you and your beloved. There are only a few tourists visiting the island every day. Imagine spending your vacation in a place that is as beautiful, serene, and quiet as Padar Island.
The Takeaway
The most important thing about planning a romantic getaway is your 'togetherness' as a couple. Make time to consider each other's needs on your trip and compromise. Always give importance to the quality moments you'll be spending, even if it's in simple, fleeting moments like enjoying a conversation and sharing a good laugh together.
You can really travel to anywhere in the world. For as long as you have each other's back, you can conquer almost any adventure together.
Have a lovely trip!