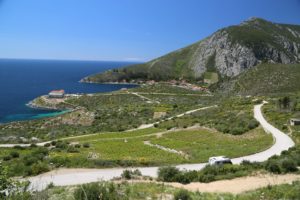 The world is a wondrous place just waiting to be explored, so it would be a shame to leave out our naturally curious kids when we travel. In many ways, kids are geared for travel and adventure. In fact, studies show that travel can be extremely beneficial to a child's development.
Now more than ever, parents are opting to bring the kids along for vacation and they rave about the experiences. Traveling with the whole family facilitates rich bonds and forms epic memories. Kids who travel also gain exposure to different cultures, broadens their horizons and enables them to learn valuable lessons other kids may miss out on. Here are a few experiential, transformative travel ideas the whole family can benefit from and thoroughly enjoy.
Fun with Animals: Sure, you can take the whole family to a local petting zoo so the kiddies can pet the goats, but why not think bigger? Consider taking your kids to an African wildlife safari. We're not talking about an enclosed entertainment wildlife park you tour around in your van (although that could be fun too). We're talking about taking the whole fam to the continent of Africa where they can experience the real deal. Imagine the kid's eyes widen with wonder as they witness the "big five," ( lions, leopards, rhinos, elephants, and African buffalos. Oh my!).
Magical History: One of the best ways to enrich a child's education is touring historical sites steeped in rich heritage and studded with dazzling antiquities. While museums have their benefits, they convey historical artifacts in glass cases and it can be a stuffy experience. In other words, boring! Think about taking the family to visit the Tower of London or take a castle tour through England or Ireland. Thankfully, you're not limited to just castles. Pack up the clan and visit the ancient ruins of Rome or the mysterious lost city of Machu Picchu. Historically-based getaways are incredibly immersive experiences and leave lasting (and educational) impressions your whole family will remember for their entire lives.
Toasting Marshmallows: Camping can be as simple or as extravagant as you desire. Hauling the kids a few miles away from the city and pitching a tent for a couple of nights might be an ideal trip for your family. However, think about going a bit more glamorous and look into glamping. This type of camping offers luxury and comfort in style all while enjoying the great outdoors. Glamping (or camping) is ideal for vacations, but it's also a great way to celebrate family milestones like anniversaries or birthdays. You can invite extended family for a big reunion on majestic campgrounds all over the world. Or consider glamping for unique gender reveal ideas to celebrate a new baby girl or baby boy. This is actually a big trend right now. Because the activities are in the spacious outdoors, there are tons of opportunities for games and fun like shooting off a bodacious blue smoke bomb to announce the arrival of a new baby boy. Camping is an accommodating travel plan that lends itself to the entire family having a good time. It's also a perfect setting for baby showers, family gatherings, graduations, holidays, and more. The sky's the limit for getting the whole clan together and celebrating pivotal moments in your family's history over toasted marshmallows and lots of laughs.
Splashing Into Fun: While taking the kids to a water park can be a whale of a good time, think about taking them on a whale-watching excursion in Reykjavik, Iceland, or Maui. There are whale and dolphin watching tours around the world and they offer sensational vacation experiences. If your fam is more 'hands-on' think about taking them scuba diving in the Great Barrier Reef, Australia, or snorkeling off the coast of the Galapagos Islands. These submerging water adventures are dazzling and invigorating for the whole family. If you're concerned that some of the kids are too young for a scuba adventure, there are a myriad of cultural water cruises available and can be enjoyed at almost any age. Some examples include taking a riverboat ride along the Amazon River in Peru or boating through six countries in Southeast Asia upon the Mekong River. The possibilities are endless for water-centric fun!
Nowadays, traveling with the whole family is becoming the new norm. Including the entire troupe for exotic travel and adventures abroad is perhaps one of the most rewarding and satisfying experiences you might ever have as a family.