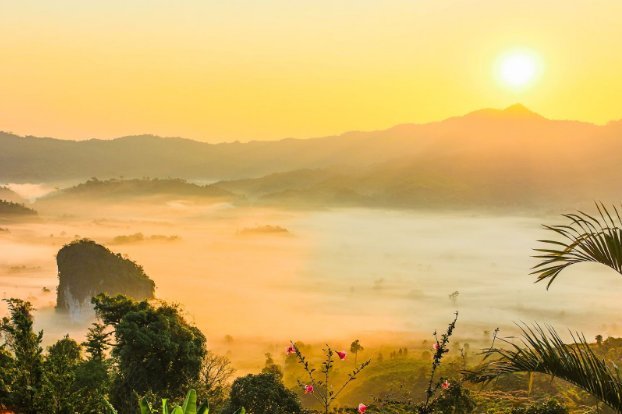 Most of us dream of escaping the hustle and bustle of everyday life to a place where we can relax and forget about our problems. If you have been considering moving out of your high-priced fast-paced city to a cheaper and tranquil place then you should be looking overseas. When most people think of moving abroad, they imagine expensive and luxurious cities. But there are actually plenty of places abroad where you can get a lot more bang for your buck while enjoying the beauty and culture of a foreign land. Some of these places are so cheap to live in that you may not even need to work.
Here are our top 5 picks for the best countries to relocate to on a budget:
1. Vietnam
Vietnam is a dream destination for budget travelers and is regarded as one of the most affordable places to live for expatriates. Vietnam is full of foreigners thanks to its beautiful long coastlines, tropical climate, exotic culture, and of course its low cost of living. The price of living will vary depending on the city or region you choose, but overall, living in Vietnam will not break the bank. Everything from food, transport, and accommodation is very affordable. With as little as $400 a month you can be assured of getting a rental. With a few dollars, you can enjoy a meal at a local restaurant or indulge in street food. Best of all, Vietnam is full of gorgeous landscapes waiting to be explored and delicious local cuisines to be sampled.
2. Mexico
Mexico is just a short cheap flight away from the United States and Canada makes it a perfect destination for those who may not want to move too far away or spend too much on airfare. Mexico City is one of the cheapest capitals to live in so if you love the chaos of a big city then this is a perfect option. If you prefer a more tranquil existence there are plenty of coastal cities and towns to choose from where you can spend all of your days frolicking at the beach. Just be sure to avoid the popular tourist destinations like Cancun which can cost as much as living in an American city. Mexican cuisine is not only extremely delicious, but also very cheap. You can find yourself a beautiful apartment for around $600 and transportation is pretty affordable too.
3. Portugal
Portugal is a perfect pick for those who may want to live in Europe, but do not want to spend a lot. It is easy to live modestly in Portugal without having to forfeit the luxuries and pleasures of life. Lisbon, in particular, is a perfect destination as it provides a unique blend of modern life with rich Portuguese culture. You'll be sure to bump into many centuries-old historical structures, cobblestone roads, and gorgeous parks. Portugal is a relatively safe country with a booming real estate sector so you may even consider purchasing rather than renting. With as little as $1200 a month, you will be able to live comfortably.
This list would not be complete without Thailand. It is easily one of the most popular travel destinations thanks to its fascinating culture, stunning scenery, and mouth-watering cuisine. The great thing about Thailand is that you can live cheaply even in big cities such as Bangkok. Chiang Mai is a perfect choice if you don't want all the chaos of a big city. There are plenty of foreigners and expatriates living in Thailand and it is considered a very safe country. Your first 30 days when moving to Thailand will be full of amazing sights and finger-licking foods. You'll get to enjoy all this without denting your wallet as Thailand remains one of the cheapest and best countries to live in. With as little as $200 you can rent out a western-style apartment and a couple of dollars will get you plenty of food.
5. South Africa
Last but not least is South Africa. This is a great option for those who may want to move to an English-speaking nation. South Africa is the perfect blend of African culture and western influence and you won't have to worry about translation issues or having to learn a new language. While South Africa is considered to be an expensive place to live compared to other African nations, it is still relatively cheap compared to western cities. It is a hub of different cultures, so prepare to be amazed by its diversity.
These are just a few of the amazing countries you can live in across the globe. Moving abroad doesn't have to be a daunting and exorbitant affair. All it takes is some research and courage. If you feel like you are just not enjoying your money where you are then considered moving to any of these affordable nations where you will finally be able to enjoy the fruits of your labor!