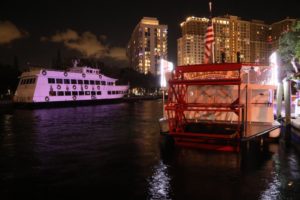 Cruising is a unique way to travel and enjoy your vacation time. There is so much excitement, unlimited activities, and exploration to enjoy onboard. But the fun can't start until you are safely onboard. The embarkation process can be long and stressful if you are not properly prepared.
From figuring out how to get to Disney cruise from Port Canaveral or your transportation to your hotel can be overwhelming. While you may want to focus on the more enjoyable parts of your vacation, you must still carefully manage your arrival and boarding. Being prepared is the key to shorter wait times or misunderstandings.
Some larger cruise ships must get over six thousand passengers sorted and boarded in a few short hours. This means that you are going to hit lines and wait times. If you aren't organized and prepared, those few hours can be frustrating. Let's take a look at a few crucial tips for a smooth first day of your cruise.
Organize Vaccinations
Ever since the COVID-19 pandemic, most cruise lines have required some level of vaccination regulations. It's crucial to determine the requirements for testing or proof of vaccination before you head to port. Some companies require you to have a negative test 48 hours prior to boarding, while others will require you to do an on-the-spot test at the port. It's best to have all of your vaccination and testing information organized and convenient.
Arrive Early
If you are flying into your port city, it's recommended that you arrive the day before your embarkation day. Navigating a cross-country flight, transportation, and luggage on your cruise day can be too overwhelming. It's best to arrive the day before you leave and stay in a hotel. This way, you can be ready to head to the port early in the morning without worrying about being late or delayed flights.
Arrange All Transfers
Regardless of where or how you travel, you must find reliable transportation. Rather than standing on the airport platform trying to find a ride or locate a shuttle on the morning you embark, it's best to arrange all your transfers in advance. Schedule an Uber or a rental car from the airport to your hotel and a shuttle from your hotel to the port on the day of your cruise.
Fast Pass
Each cruise line has its own version of a Fast Pass. This service allows passengers to skip ahead of most of the boarding lines and get on board early. This service ranges in price from $50-100 per person. If you hate to wait in lines or are traveling with a large group or small children, this service can be worth the cost.
Know Your Boarding Times
It's crucial to know your boarding and sailing times and to remember that they mean different things. Your boarding time is a window that you must catch to process your boarding. The embarking time is when the boat will leave port, with or without you.
If you are planning a cruise this year, remember these tips to help your embarkation day go smoothly.