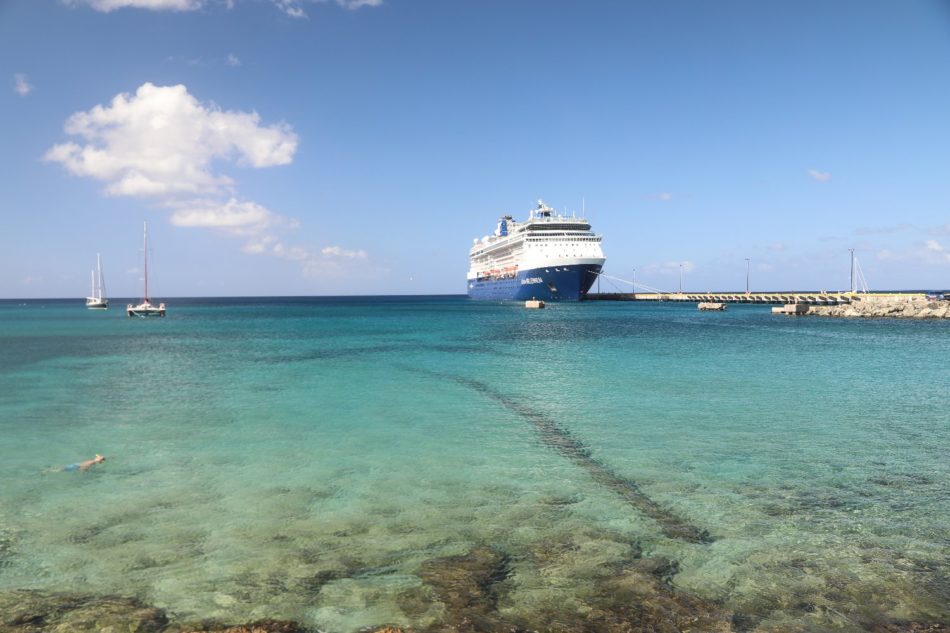 Going on a cruise vacation can be exciting, especially for first-timers. However, one of the most challenging parts is knowing what to pack for your cruise trip. Your cruise packing list can vary greatly depending on several factors, such as the weather, the overall duration, the activities you'll indulge in, and the availability of various items on board and during stopovers.
Your cruise destination will influence your packing list. While you don't need to carry everything in your closet on your vacation, it's crucial to have all the essential stuff before you get on board. And if you've already booked your pre-and post-cruise accommodation with allcruisehotels.com, ensure you have everything you'll need for the night in your carry-on bag. This will save you from digging through and reorganizing your main bag before the cruise. Here are the essentials you should pack for your cruise vacation:
1. Appropriate Clothing
Clothing should be top on your cruise packing list. Since a cruise can take you through different places with diverse climates, it's important to pack a balanced mix of clothing items, no matter the season you're traveling. Pack a nice selection of comfortable and casual clothing to wear around the ship or port during the day. These can include shorts, long and short-sleeved t-shirts, skirts or sun-dresses, jeans, and khakis.
Additionally, pack several formal outfits to wear at casino evenings and formal dinners, ensuring you look your best. Your cruise may also host a couple of themed voyages, so pack themed party attire. Check with your cruise about the dress codes before you go to ensure you've dressed up for the evening parties. Be sure also to pack a light fleece jacket and a warm hat; the weather might get chilly on the ship.
2. Basic Prevention Kit
Apart from clothing items, it's also incredibly vital you carry a first aid kit on your cruise vacation. This can help you face minor unforeseen events while traveling. If you take any specific medication, be sure to bring them with you. You may also need to carry painkillers, antibiotics, bandages, and antihistamines for your trip. It's also crucial to pack sunscreen and moisturizer to prevent sunburns.
It's always wise to pack some medicine selection on your cruise vacation, even if you don't take any daily medication. You may experience seasickness or encounter a problem on land or the ship, requiring immediate treatment.
3. Electronic Equipment
To make sure you make memories along the way, you must carry the right equipment to capture the best shots. Have a smaller bag to load your electronic devices such as smartphones, binoculars, laptops, and cameras. Be sure to also bring essentials like batteries, a camera case, and memory cards. A waterproof case can be useful if you want to bring your camera into the water. Packing extra memory cards and batteries can ensure you document every moment of your cruise.
4. Essential Travel Documents
There are different documents you need when going on a cruise vacation. Having the right documentation with you can ensure everything goes off without a glitch. Pack your passport and other crucial travel documents like maps and directions, airline tickets, and hotel info. It's also important to carry some cash for tips, credit cards, debit cards, or ATMs.
Keep backup copies of key information and documentation. Original documents should be kept separate from photocopies and always have digital copies. It's also advisable to have copies of any prescriptions and medications you take and your medical record should you experience any health problem.
Endnote
While this list covers the essential items, you can easily customize your packing list accordingly to suit your specific needs for your cruise vacation. Confirm the kind of items offered on your cruise ship to avoid over-packing. Also, stay up-to-date on any changes in your itinerary to prevent carrying heavy luggage for canceled trips. A little bit of research can go a long way toward determining what you'll need during the cruise. This way, you don't forget to pack any essential items.