You don't need to fly to the Caribbean islands for a picture-perfect postcard vacation. Newport Beach on California's famous West Coast is the ideal destination for sun, sea, and sand.
Escape the daily grind and explore the calm ocean waters or keep your feet dry sipping margaritas on a mansion rooftop. From charming to classy, these are our top five reasons to visit Newport Beach this summer.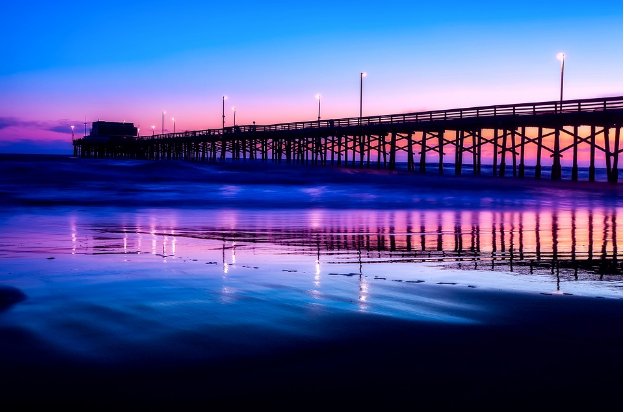 Beaches for All Occasions
Corona Del Mar is a great swimming and snorkel spot for families. Expect calm waters and rocky reefs. We love the public volleyball nets and fire pits.
Good swell at The Wedge attracts surfers and bodyboarders from across the country. With 30ft waves and strong currents, this is not a place for beginners.
The calm waters of Newport beach are perfect for swimming and learning to surf. This safe, spotless beach is inviting across all seasons. Book accommodation in advance for a place right alongside this 5-mile stretch of sand.
Newport Harbour-The Centre Of It All
Get up early to visit the Dory Fleet Fish Market and admire the colorful boats from the pier.
Take advantage of the calm waters with Newport Beach boat rental. Choose from a variety of vessels for a private ocean adventure.
Duffy boats are a great option for a cocktail cruise with a group of friends. These nifty electric boats are easy to operate. They have built-in speakers and come with ice.
Ocean Safaris
Newport is fortunate enough to be a year-round whale-watching destination. Enthusiastic guides keep the whole family engaged on 2-3 hour whale watching tours.
Gigantic blue whales, humpbacks, minke, and fin whales are around the Californian coast in summer. You may also spot seals and pods of curious dolphins which often swim alongside the boat.
Most companies are kind enough to provide binoculars to look out for spouts on the horizon. Be sure to layer up as the ocean air gets chilly.
Balboa Island
You can take the bridge to Balboa Island but we'd suggest ditching traffic with a 10-minute ferry ride. The ferry runs from 06:30 to midnight every day.
Rent a bike or explore the 2 square miles of man-made Island on foot. Shop for vintage treasures and browse boutiques at Marine Avenue. Be sure to dine at one of the local restaurants, Wilma's Patio is a favorite.
Don't leave without trying the island's signature sweet snacks. The Balboa Bar and frozen banana come covered in a variety of sprinkles. Dad's Donuts and Sugar and Spice are the best in town for these treats.
Bring Your 4-legged Friend
If you can't bear to leave your furry friend at home, Newport Beach is the place to go. There are several pet-friendly hotels including the elegant Balboa Bay Resort and the newly renovated Renaissance Newport Beach Hotel.
Meet up with other dog lovers at the Newport Beach Dog Park. In case of an emergency, the Newport Animal hospital is right around the corner from the park.
You are allowed to walk your dog on Newport beach between 06:00 – 09:00 and 17:00 – 22:00.