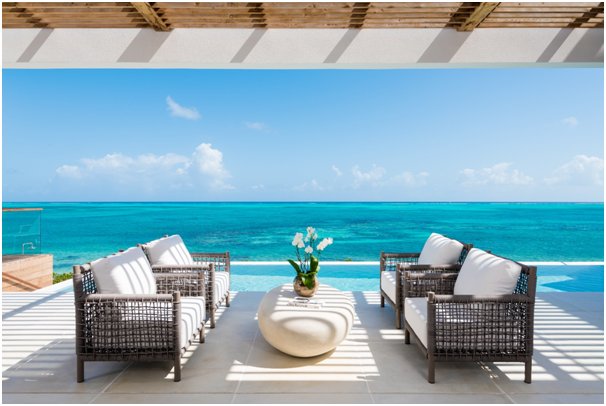 As your plane is about to touch down in Providenciales Turks and Caicos, take a look outside the window and you will see the most stunningly beautiful island surrounded by endless turquoise waters. As soon as your feet are on the ground you will feel the warm Caribbean air instantly and you will honestly feel you have landed in Paradise. This tropical haven is one of the most exclusive and elite islands to visit in the Caribbean. It is a picture-perfect island with some of the best beaches in the world, the most incredible scenery, excellent water-sports, top-class fine dining restaurants and stunning luxury villas, high-end hotels and resorts. Here are just 5 of the top reasons to visit Turks and Caicos.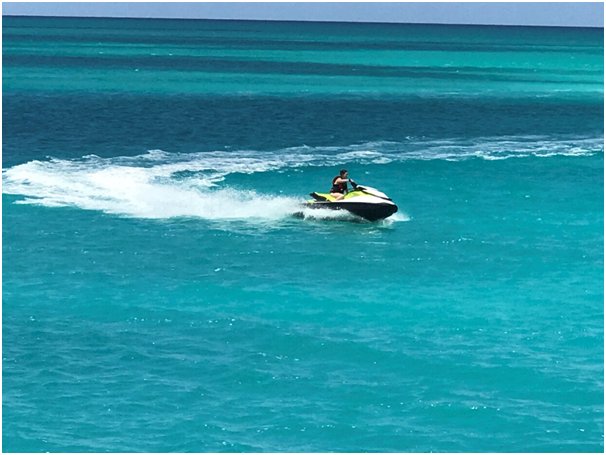 1. Easily Accessible
Because the Turks and Caicos Islands are located in the Northern Caribbean is its easily accessible form almost anywhere in the world but especially from the US. There are daily flights from most major cities and since you are so close to Miami it is one of the most sought-after locations in the Caribbean for the US market. There are some great nonstop routes to Providenciales. You can fly directly from Miami in less than two hours, and from New York City or Chicago in less than four hours. American Airlines, JetBlue, and Delta are among the airlines offering nonstop flights from the United States. So even if you only have a long weekend to visit this incredible island, it will be within easy reach and you will be on the beach with a rum punch in your hand before you know it.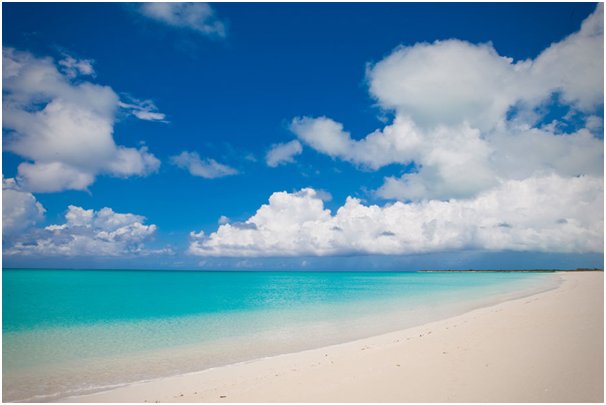 2. The World's Best Beach
You simple cannot visit Turks and Caicos without visiting some of its incredible beaches. On the main island of Providenciales you will find the most incredible beach you will ever see – Grace Bay Beach! This beach has been voted the #1 beach in the Caribbean and the world on several occasions. Miles and miles of white powdery sand can be found on Grace Bay. It is by far the best beach on the island and did we mention the best in the entire Caribbean? Grace Bay is the heart of what makes Turks and Caicos so great. Here you will not only find the most incredible turquoise calm sea, but you will also find a great selection of water-sports for guests to enjoy from paddle boarding to snorkelling. What's more Grace Bay is homes to some of the most luxurious villas and resorts in the Caribbean. Another wonderful beach in Providenciales or Provo, as the locals call it is Long Bay Beach. It is the ideal place for children and families to visit as the water here is shallow making it ideal for small kids. You will also find that this beach offers a lovely breeze so in this hot climate you can enjoy a cooler place to relax. Long Bay is also known for its windsurfing.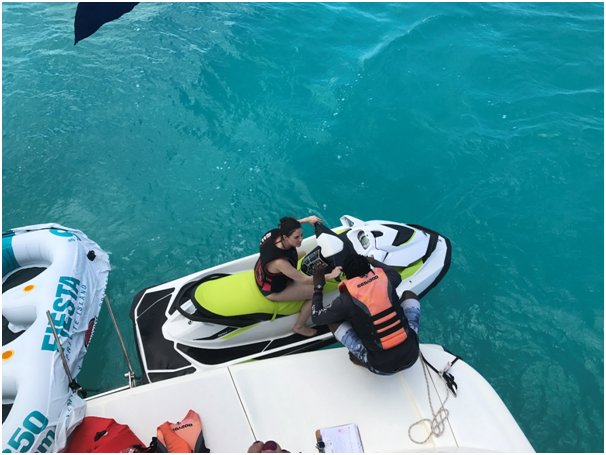 3. Diving, Snorkelling and other water sports
Turks and Caicos is a divers paradise. The most popular islands for divers are Grand Turk, Salt Cay and Providenciales. The islands are separated by the 1.8km-deep Turks Island Passage where humpback whales migrate – this is one of the most spectacular things to see while visiting. Since the islands have the third largest barrier reef in the world, it makes for the ideal diving conditions. Turks and Caicos Islands are situated on an expansive underwater plateau that rises 7000 feet from the ocean floor. While diving you will see the most incredible marine life that you won't find anywhere else in the world. It is also an excellent location for deep sea fishing. The island of Providenciales is also home to excellent water-sports and offers daily boat trip excursions for guests. Yacht charters are used regularly by visitors to get out and explore these islands. Another great reason to visit is to enjoy paddle boarding through the mangroves which are extremely shallow and are only accessible in high tides. While kayaking or paddle boarding through the mangroves you will see lots of colourful fish, turtles and baby sharks (don't worry they don't bite).
4. The Best Restaurants
Turks and Caicos features some of the very best restaurants, if you are looking for 5 star fine-dining then you won't be disappointed. Visitors can experience the freshest of local seafood in almost every restaurant and some allow you to cook your own fresh catch of the day. There are some incredible restaurants offering the finest of cuisine and service. A visit to Turks and Caicos would not be the same without sampling some local cuisine. The Fish Fry every Thursday night in Providenciales is a must- do for all visitors. You can enjoy a local experience tasting all of the wonderful flavours of the island as you walk around and sample something from each vendor. You will also find a great selection of locals selling their own crafts and goods.
5. The Most exclusive Villa Rentals, Luxury Resorts and High-End Hotels on the Planet
Above all Turks and Caicos is known for having some of the most luxurious villa rentals on this planet. Almost all of the homes are on the beach front or at minimum are a very short drive to the beach. The island features the most incredible hotels and resorts so no matter which you are looking for there is something to suit everyone from all-inclusive luxury hotels to 10 bedroom fully staffed mansions on the beach – you will find it here!
Turks and Caicos is one of those must-visit islands, it is lesser known than some of the other Caribbean Islands but that's what makes it so great. The islands are laid back, yet they are still very high-end island and together with Barbados, St Barts, Harbour Island Bahamas and Anguilla , it is one of the most luxurious places to stay in the Caribbean. Turks and Caicos is not particularly known for nightlife, so it is the perfect island for visitors looking to avoid a party atmosphere. It is the ideal location for sun worshippers looking for wonderful weather and a balmy climate. If you are looking to experience some amazing beaches, spectacular sunsets, endless water activities, friendly locals, uncrowded beaches, the best diving and are looking for a relaxing beach vacation, then Turks and Caicos is the perfect place to visit.