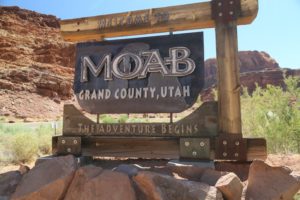 Thanks to portable wi-fi, on-the-road lifestyles are more accessible than ever. If you're thinking about downsizing and exploring America's amazing national parks, a camper conversion may be the right choice for you to get those benefits from rv travel.
While camper van and school bus conversions are popular with full-time travelers, you can also convert most pick-up trucks into a mobile home. Follow the tips below to turn your truck into the perfect vehicle for full-time living!
Truck Caps
Also known as camper shells or canopies, truck caps fit over the truck bed. This simple addition converts the bed into a closed space, suitable for sleeping or hauling large items.
Truck caps come in many materials and designs. Experienced travelers recommend a style with large window panes. Not only will this provide ventilation, but it also makes it easier to take in panoramic views from the back of the truck. Aluminum cap cases are sturdy, easy-to-install, and wind-resistant.
Adding a rack to the top of a truck cap allows them to pull double duty as storage space. Most ladder racks can carry loads upwards of 400 pounds and free up space in the truck's interior.
As most truck caps are designed for utility purposes, they are not suitable for full-time living right out of the box. You must weatherize the cap by installing a thick carpet to wrap the interior of the bed and seal any gaps with insulation tape.
Once the bed and cap is weatherized, you can add more decorative elements, like wood paneling, paint, or fairy lights.
Built-in Seating
If you're on the road for days or weeks at a time, you will want a comfortable place to sleep, eat, and relax. Most pickups can accommodate built-in seating that can also work as a bed and storage solution.
There are several ways to install seating in a converted truck bed. A minivan rear bench seat can be bolted into bed facing the back or front of the truck. You can also try a bespoke solution by creating wooden frames wide enough to fit a folded mattress or topper. The frame can include built-in shelves or storage boxes to hold everyday items.
Truck Cab Upgrades
It can be easy to focus solely on converting the living quarters, but the cab also needs to be upgraded to handle a mobile lifestyle. You can swap out the factory model steering wheel for a new design in wood or light carbon material. A racing or vintage style wheel can add a bit of inspiration to your drive.
Likewise, changing out fabric interiors can make long drives feel more luxurious and comfortable. You can find custom Silverado, F-250, and Tacoma leather seats in multiple colors and grains.
Many camper drivers replace standard passenger and driver's seats with swivel chairs. Rotating chairs make it easier to enter and exit the vehicle and move items from the inside of the truck. Swivel seats come in mechanical and manual options. As the rotating seat attachment can cause the seat to rise a few inches, you can also purchase stable risers, such as leveling blocks, to support your passenger's feet.
Utility Kitchen
While possibly the most intricate part of the conversion process, installing a small kitchen will truly turn your truck into a home on wheels. Most mobile kitchens include at least one hob, usually electric, a sink and water tank, and counter space for food preparation.
You can decide to build a kitchenette fitted to the interior of your truck or attach a fully functioning cooking space to the rear of your vehicle. Companies such as Nomad Kitchen and Rivian produce fully portable kitchenettes for motorhomes and conversion.
Window Tinting
Window tints add a bit of much needed privacy to your truck conversion. However, there are legal limits to how much your windows can be tinted. In most jurisdictions, windshields and rear windows have more restrictions than front or rear side windows.
This makes sense, as you and other drivers use these windows for safety. If you plan on traveling across the country, follow the rules of the most restrictive state, and your vehicle should be acceptable for your entire journey.
Window tints reduce the light that enters the car. This can help block out UV rays, which is important if you spend most of your time in the camper. Air conditioning is also more effective, as tint reduces radiant heat from the sun.
Tints also protect your interior by preventing fading from sunlight. While you should always store your valuables in a safe and secure place, privacy tints also make it more difficult for would-be thieves to scope out your camper's interior. Tints also help if you prefer that your truck's double life as a camper conversion remains discrete.