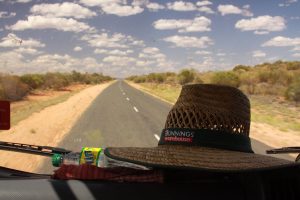 Travelling to Australia truly is the trip of a lifetime for many, an experience never to be forgotten. Here are five tips to help you prepare for a holiday to Australia and to make your time spent there go as smoothly as possible.
Visa and Vaccinations
Everyone who visits Australia, even for a short stay needs to get a visa before travelling. There are a number of different options available, depending if your reason for visiting is for a purely leisure holiday, on business or for a working holiday. A great place to get advice and to find the right visa for you, is at the Australian Government's Find A Visa website.
On the positive side there isn't a whole list of vaccinations you need to get before traveling to Australia. In fact there are no requirements for any type of vaccination before travel. Wherever you are going in the world however, it is always a good idea to pack a travel first aid kit, just to keep you safe when you are on the move.
Travel Insurance
Never leave home without travel insurance, the risks are just not worth it. At a minimum, you should take out insurance which covers your health and accidents, but it is also a good idea to get those optional extras for things like cancelled bookings or for loss or left. This is particularly true when you are going on a long haul holiday such as this.
Flights and Accommodation
At minimum the flight to Australia from the UK will take about 22 hours and could be anything up to 26 hours. It will also include at least one stopover. Make sure that you take plenty to keep you occupied on the journey, this is especially important if you are travelling with children, as a full day of "are we there yet?" will soon exhaust your patience and those of your fellow passengers. Fully charged electronic books and handheld games consoles or tablets are all good choices to while away the hours.
Even if you are going to be traveling around different places whilst in Australia, booking your accommodation on the move, always find and book a place to stay for at least the first night. There is nothing worse than arriving tired, hungry and jet lagged and then having to scout around for a bed for the night. One or two nights pre-booked somewhere will put your mind at rest.
Documents to Leave at Home
As much as we try to avoid problems when we are on holiday, sometimes the unexpected does happen. One of the most difficult to deal with is if your passport should get lost or stolen.
If the worst does happen and you lose your passport you will need to get a replacement and to do this you will need to prove your identity. The easiest way to give yourself some protection is to leave a certified copy of both your passport and a form of identification, such as your driving license, at home with a family member or friend. This will really ease the process of replacement, and if you have taken out a comprehensive travel insurance, you should find that the cost of this process is covered as well.
Packing Your Suitcase
When you are planning your packing, consider what regions of Australia you will be traveling to and the type of weather you will encounter there. Also pack according to what types of activities who will be undertaking, a walking holiday is very different to an urban or beach holiday. This ultimate packing list can really get you thinking about what you need and importantly don't forget to take your camera and spare batteries and memory cards, this is going to be one holiday you aren't going to want to forget.
This list has prepared you for your holiday to Australia and if you have checked everything off the list 1 to 5, you are now ready to depart. This is truly going to be the holiday of a lifetime and there are some amazing places to visit in Australia, make sure you see as many as you can whilst you are there.