Florida is an iconic state. When someone says Florida, they imagine sprawling Disney theme parks, bright sun and beaches that attract beautiful, chiseled people. One might also imagine a Florida holiday costing a fortune, but if you plan ahead you can have the trip of your dreams without emptying your bank account, from cheap Florida flights to lazy days on the beach.
Try to avoid planning your trip at a time that will coincide with university Spring Break, usually between March and April each year. College coeds descend on the state and it can become more wild fraternity party than fun holiday. Prices also skyrocket. You can find plenty of discounted Florida flights if you approach your planning with an open mind and are flexible in your travel dates. With such a warm climate, there'll be tons of activities to do any time you go.
Miami is well worth stopping for a few days to take in the city's exciting ambience. For the price of a cup of coffee at a cafe in Little Havana, you can experience the vibrant Hispanic culture from colourful murals to street side cigar rollers. If you're lucky enough to be around on the last Friday of the month, Little Havana hosts Viernes Culturales, which celebrates Miami's cultural arts scene. At night, take to the streets in South Beach for a neon-signed wonderland with an assortment of nightclubs and bars.
Florida is famous for its citrus. There are a number of groves where you can spend an afternoon in the sunshine and pick your own oranges from the trees, then take your bounty down to a white-sand beach, spread out a blanket and have a picnic.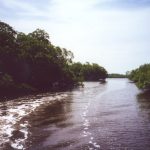 The Florida swamps are as renowned as the orange groves. If you're intrepid and outdoorsy, you can't do better than planning a swamp walk to experience natural habitats found nowhere else on earth. Experience Big Cypress Swamp for the orchids or Bradwell Bay for cypress trees. In many regions, pristine swamps are untouched by the development happening around the bigger cities. For the experienced hiker, Florida trails offer a unique opportunity to see native species and appreciate the unique ecosystem. Sign up for a group hike with a seasoned trail guide who can point out interesting flora and fauna while knowing what potential dangers to watch for and avoid. You might even get to see an alligator.
If you like animals but don't feel like traversing through a swamp to see them, you can visit the dolphins and sea lions at the Dolphin Research Center in Grassy Key, Florida. An educational institute, they teach visitors about behaviour training and do a number of fun shows with the animals that kids and adults love.
Destinations can be spread out so renting a car to drive between places means you won't be limited to one city. With so many activities that don't cost a lot of money, Florida is a treasure trove waiting to be discovered on your holiday.