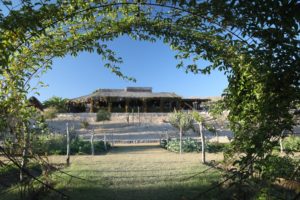 Moving to a new country is often as turbulent as it is thrilling. A new life waits for you on the horizon, but first, you have to get there in one piece.
Luckily, countless tools and resources are available to help you settle into your new home in today's digital age. It's easier than ever for previous expats to share their experiences and wisdom with rookie movers.
If you're making a new home somewhere outside of the land of opportunity, here are six must-have apps to help you settle in.
Use Wi-Fi Finder
Even the settling ex-pat will probably do a good bit of bouncing around from place to place. You might want to travel around your new country, for example, or to nearby nations.
Free Wi-Fi is standard enough in the United States, but every country is different. When taking day trips or longer ventures around your new home, staying connected is essential, but public wifi access might be inconsistent.
You could aimlessly wander the streets looking for those "Free Wi-Fi" signs. However, the safer and more practical option is to use the Wi-Fi Finder app. The app gives you an interactive map that shows you where the nearest wifi connections are. Use it to find wifi connectivity inside any city you wish to visit.
The iPostal1 smartphone app
The smartphone app from iPostal1 helps you efficiently manage your digital mailbox. A digital mailbox is a physical location that receives and notifies you of mail. The app will let you know whenever you get letters or packages, and you can decide what happens to your correspondence with the tap of a finger.
You and your family will likely want to shop using websites based in the U.S. Many of these stores will charge high international shipping prices or won't ship abroad at all. With a digital mailbox stored in your overhead compartment, you can swivel around delivery limitations and save on shipping costs as your mail is forwarded to your physical location.
Translation apps
Most countries in the world speak at least two languages. If you final yourself unilingual and traversing foreign soil, you'll need to learn the national languages, as not everyone will speak English. Language learning is stressful enough without the added pressure of sudden immersion, but the Internet is here to help. The two apps that will get you talking like a local in no time are Google
Translate and Duolingo.
Google Translate works well to quickly understand computer error messages, street signs, or menus. You can scan texts, and a machine will instantly translate for you. If you're having trouble conversing with a waiter or asking someone for directions, you can also type what you want into Google Translate and let the waiter read the translation. Google Translate is software, so it isn't always 100% accurate, but you'd be surprised how much it knows.
Duolingo is better for learning the language over time. It provides quick and effective 10-minute lessons to help you learn a little more each day without a huge commitment. It's also practical for learning more about your region's specific dialect.
Find a doctor with Doctoralia
When you're in a new country, the last thing you want is to spend the day shuffling around looking for a doctor to cure your sniffles. That's where Doctoralia comes in.
The app allows you to search for doctors in over twenty countries. You can filter by a specific medical condition, read patient online reviews, and use the contact methods to set up your next doctor appointment. It's free, easy to use, and will help you get back to "healthy as a horse" in record time.
Doctoralia also tells you which doctors speak English or other languages.
Communication apps
Living abroad can make it challenging to stay in touch with friends and family back home. No more popping by your parents' house for lunch or getting coffee with old college pals. Even with good international cell phone plans, you might find yourself paying through the nose to get an earful from your grandmother. Luckily, free apps like Skype and Zoom can help you close the gap.
You can use Skype to make video calls or send instant messages to anyone with an Internet connection. Skype also works for your business needs. You can set up business video conference calls and even share digital documents with business contacts.
Zoom works similarly. Use it for free calls between family members or business associates. Zoom works particularly well for large meetings and for syncing with your Google or Apple calendar.
Make sure all your contacts know which communication apps you're using so that a familiar face is always only a click away.
Apps to help you navigate
Use the Moovit app to connect to the public transport system of over 2,000 different cities. It talks to tram, subway, train, and bus companies, so you'll never be left standing around at the bus stop again.
CityMaps2Go is an offline map that you can download for help when Internet coverage isn't the best. An app like this is a lifesaver when you're hopelessly lost and can't find an online connection.
Wrap up
Leaving the fifty states can open up a whole new world to you, but it can also open you up to a world of trouble. Do your research before the move, and be sure to pack these must-have apps with you on the plane.