Cathay Pacific is a Hong Kong-based airline that flies its passengers anywhere. Whether you want to fly to Osaka or England, Cathay Pacific will be your companion on the way. The airline revolves around friendly packages for loyal passengers and post-flying management programmes.
CPA is the flag carrier of Hong Kong and the fifth largest airline globally. The Cathay Pacific projects have recently evolved, and passengers see variations like the "Elevate Your Life" project. The whole sequence is solely based on comfort and commodities post-flying.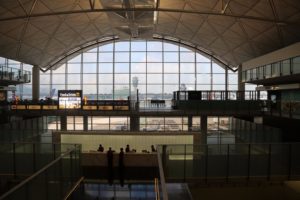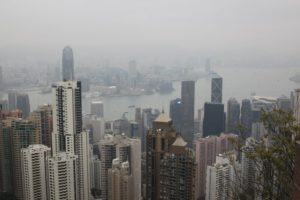 According to the market statistics, CPA is the fourteenth largest Airline in capitalisation. After the pandemic, Cathay Pacific imposed travel restrictions for the safety of its passengers after the world was shaken to its core. While the limitation may be perturbing to deadlines and schedules of the passengers, they were utmost necessary.
But they don't demonise the advantages of choosing Cathay Pacific as your flight companion whenever you fly to Osaka or any other place in the world. Here are some compelling reasons why you should fly with CPA.
The Marco Polo Club
Regular passengers can enjoy programmes like the Marco Polo club initiative by Cathay Pacific. The Airline authorises you a membership card for this club. According to your financial eligibility and flying records, that card works in terms of four tiers.
Separating tiers enables the airline to evaluate the loyalty of its passengers. Here's how the membership levels work
● Green
● Sliver
● Gold
● Diamond (Diamond Plus)
The Green Card
A small fee of merely 100 US dollars lets you attain a Green Card membership at the Marco Polo Club. Its durability comprises a year worth of flying and renewal chances at the end of each membership year.
Each renewal gets you extra 20 points of membership. This card lets you acquire extra legroom during flying, additional luggage space, lounge commodities and flying class redemption.
The Silver Card
The Sliver card privileges are relevant to these, but there's the exception of business class lounge redemption, priority boarding/waitlisting, and exclusive luggage handling at specific Airlines.
Diamond And Gold Card
The diamond and gold cards have privileges as the leniency rate increases per tier. There is the benefit of gaining extra club points by using your cards.
Asia Miles Programme For South-Eastern Passengers
By Asia Miles membership programme, you acquire miles by becoming a regular passenger who files in or belongs to the Asian routes. These miles help you fly with more than 500 CPA-partner Airlines.
This loyalty program is for its frequent customers. These miles cost less than the Marco Polo Membership cards. The average cost per mile is about 1.25 cents. While it can't be of much worth to the U.S or other western resident's, the Asia Miles proves fruitful for Asians travelling within the south-eastern premises.
Although Asia Miles allows passengers to travel to certain western regions that can use these miles while flying with Cathay Pacific.
Accessible Flying Regulations
Cathay has made it easy for its customers to fly by submitting these few documentations.
● A National Identity Card for HK residents
● A Hong Kong SAR passport before travelling
● An electronic copy of the booking confirmation with you at all times during travel.
● All documentation must be either in English or Chinese for validation.
● Credible health institutions must issue test reports.
● Your test report must include your name, sample taken by the institution, nature of the test.
● A post-arrival test and vaccination certificate is compulsory for diplomatic passport holders.
● Print out all documentation regarding your health from official government websites.
● All passengers must have their boarding passes when boarding the plane.
Improved Security Measures
The last security threat Cathay Pacific faced was decades ago, and that too happened by neither a tech malfunction nor poor management but an unexpected terrorist attack.
Since the incident, the authorities have maximised the security measures to ensure quality and secure flight for its passengers. The attack happened in 1972, around less innovative techniques and insufficient resources for threat indication.
No WiFi Or Network Disruption
Cathay understands the utmost requirements of its passengers. Today, we require internet access to run almost any errand regarding our work, job, or home. There is little to no network disruption during flights or in the airline headquarters back in Hong Kong.
Thus, the passengers can enjoy a high-speed internet connection without any turbulence while they're on the flight. Not just that, if you don't have anything to do, the internet can keep you occupied by catching up on the latest news or watching a movie to minimise the durable flying fatigue.
CPA is a widely recommended airline because they take an innovative approach to customer service and create well-administered solutions to their passenger's requirements.
Convenient Flying Schedule Changes
Due to the pandemic, Cathay allowed its passengers to alter their flying schedule post-regional restrictions. Many regions were red-listed by either the airline-parent company or the passengers' home country now and then, making it difficult to arrange compulsory flights.
Another benefit of flying with Cathay is that they offer refunds on flight cancellations, while other airlines do the opposite. It's a very compassionate approach towards the concerns of its passengers.
Operators at Catha analyse how difficult it must be for the passengers to alter schedules and make amends in tight budgets; thus, they offer compensation for flight cancellation during the pandemic.
Wellness Initiatives By Cathay
Despite offering many facilities like online shopping and post-flight management, Cathay now initiates wellness programmes conducted through a parent application of the company. It's to monitor the health of all passengers at all times and ensure safer flights.
Using the wellness programme in the Cathay Pacific application, you can monitor your health during the flight and post-arrival and before you get on the plane. It informs you about the necessary changes in your metabolism and keeps your health data up to date at all times. It also alerts the user in emergency cases.