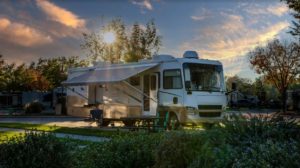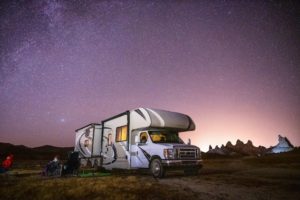 If you're planning to invest in your first-ever motorhome, the selection and buying process can feel a bit overwhelming. Besides, buying a motorhome is an expensive undertaking.
Although it's not always about the money, you might want to choose a motorhome that will meet your adventure goals while giving the best value for your investment. So, when looking for motorhomes for sale, read this guide first.
Know Your Budget
One of the first things that you need to note when buying a motorhome for the first time is your budget. Regardless of your preferences, you have to determine how much you can afford to know the maximum price range to consider.
Aside from the motorhome's price, you also need to include the running costs in your budget. Knowing your budget will come in handy when selecting motorhomes to buy at your preferred dealership. This may help save you time as you'll only choose from the options that fall within your budget.
Consider The Different Types Of Motorhomes
If you've decided to buy your first motorhome and you know your budget, it's time to check the different types of motorhomes available on the market. Every motorhome may vary in terms of features and price. Below are some of your options:
Campervans – Campervans are small, but they have enough space for storage, cooking, and sleeping. To help you enjoy an unforgettable campervan adventure, select from the most trusted brands.
Low-Profile Motorhomes – If you're one of those who are looking for a fuel-efficient and more aerodynamic motorhome, a low-profile motorhome is a perfect choice for you. It's license-friendly, and most models stay within the 3500kg weight range.
Coach-Built Motorhomes – These are also called Class C motorhomes and are often built on a chassis and van cab. Ideal for couples, several models can be equipped with a fixed double bed. A coach-built motorhome's space can also be used as additional sleeping quarters or storage space. However, this motorhome might not be as comfortable as the class A motorhome yet still includes a bathroom and kitchen facility.
Class A Motorhomes – If you're looking for something luxurious that'll provide you with an excellent mobile home experience, class A motorhomes are the best for you. They offer comfort and are known for their big space. Also, they're ideal for long-distance trips with family or friends.
Over-Cab Motorhomes – These motorhomes often come with a double bed space over the passenger and driver seats with a lounge area, making them a great choice for families with kids. Their only disadvantage is that they're less aerodynamic and a little bulky.
Understand The Motorhome Layout
Layout is an essential consideration when it comes to a motorhome. It refers to the interior design, which is the area that influences how you can live comfortably inside the unit.
Typically, a motorhome layout comprises a dining area, sleeping space, lounge area, kitchen, and bathroom. However, many variations may influence how the layout can look or feel. Such variations may include bunk beds and fixed beds, removable dining tables, extension slide-outs, or extra storage space. In most cases, you can design the layout you prefer.
To achieve the perfect layout for a motorhome, it's important to know your needs first. This is especially true if you plan to use your motorhome with your growing family.
Visit A Dealership
There are countless dealerships that offer a variety of motorhomes. If you prefer a particular manufacturer, choose a dealership that offers its motorhomes. However, you have to remember that not all dealerships are the same.
If you want to experience the best kind of road trip possible, check the dealership's reputation first and read the reviews of its current and previous clients. This way, you'll know if the dealership is reliable and offers quality service to its customers.
Other than the dealership's reputation in the market, you should also opt for the one that has its own service department. In case you encounter a problem with your motorhome, you can be worry-free knowing that your dealership's service department can perform major repairs or routine maintenance.
Go For A Test Drive
Before you decide to finalize your buying decision, always go for a test drive. A test drive will help you know whether or not a motorhome fits your unique needs or preferences.
Conclusion
Buying your first-ever motorhome doesn't have to be complicated. If you know what you want or need, you can easily select the best one suited for you and your family. However, as you shop around for a motorhome, read the above guide carefully and go with the motorhome that feels right for you. This way, you'll enjoy your motorhome adventures comfortably and worry-free.