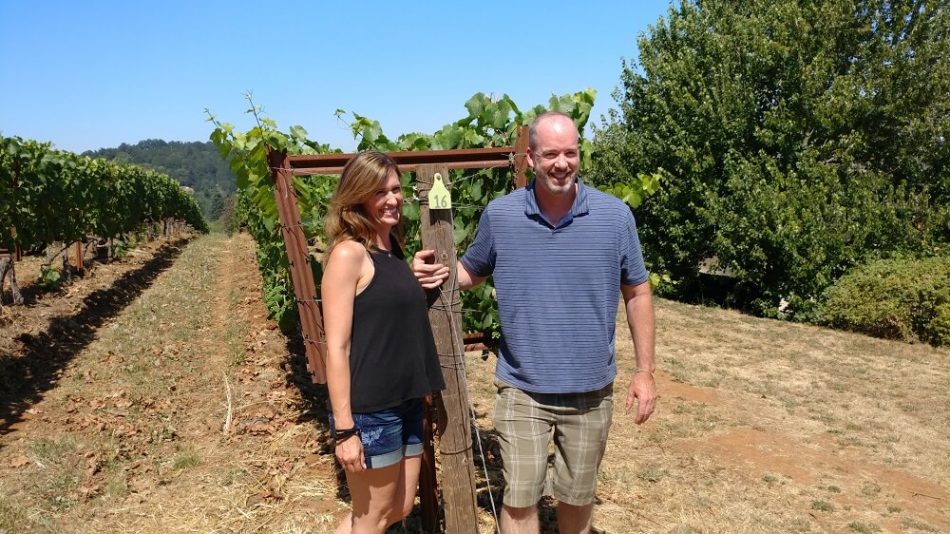 Downtown Eugene Oregon is decidedly more laid back and outdoorsy than much larger and more renowned Portland to the north. The University of Oregon's extensive in-town footprint and streets packed with local non-chain shopping make it a pedestrian haven. Strolling here especially on weekends during the warmer months envelops you in the city's music scene like a sax player belting out tunes under a cavernous overpass enhancing the acoustics and gritty blues guitarists busking on street corners.
More formal cultural events range from the Oregon Festival of American Music to the Lane County Farmers Market held every Saturday. A genuine counter cultural spirit pervades the city stemming from the Whiteaker district, a storied counter cultural outpost on the northern edge of town where communal living and open mindedness still define daily living. Exploring this neighborhood also rewards you with key stops along Eugene's Ale Trail and Distillery Trail like Heritage Distilling Company and Falling Sky Brewing's Pourhouse and Delicatessen.

Surrounded by the Cascades and situated next to the Willamette River, it's no wonder that outdoor activities reign supreme in Eugene. Birthplace of Nike and known as the "running city", lacing up your sneakers for a jog is commonplace but so is hiking the multitude of trails within striking distance of downtown including in-town Skinner Butte Trail winding past historic Shelton-McMurphey-Johnson house. Along The Willamette River Trail, a paved and multi-use trail system passes through a string of parks including Owen Rose Garden spanning 29 miles including 5 pedestrian bridges connecting both shores.
Inn at the 5th
Boutique hotel Inn at the 5th in the heart of downtown adjacent to the E. Skinner Butte Historic District and across the street from the Amtrak train station offers immediate access to all of this. Ranked #15 hotel in the U.S. by TripAdvisor's 2018 Travelers' Choice awards and in the Top 25 U.S. Hotels for the second year in a row, your experience begins with door-to-door Mercedes-Benz transportation from the airport.  Pulling up to the inn's front entrance, modern glass panel doors slide open inviting you into their naturally lit wood floored lobby.
Check-in presents you with choosing between a welcome glass of Southern Willamette Valley wine or locally crafted beer. Sculpture, photographic prints, and paintings by local artists often depicting key aspects of Southern Oregon living strikingly define the public spaces and room interiors. Diorama-like displays above each bed headboard range from umbrella and boots to a Buddhist statute. Private balconies overlook the Garden Plaza while fireplaces beckon on chilly nights.  Butler's pantries where room service orders are delivered to your room via a separate door make in-room dining a delightfully unobtrusive indulgence.
In partnership with Pendleton®, a 6th-generation family-owned Oregon business renowned for over 150 years of crafting blankets and woolen fabrics, Inn at the 5th recently unveiled a Pendleton Suite complete with a woolen blanket menu for selecting your night's covering. Historic photos of the Pendleton Woolen Mills adorn the walls and Pendleton fabrics abound on interior furnishings like upholstered window seats and pillows.
For guests with an itch for adventure, perhaps the most dazzling amenity of staying at Inn on the 5th is a complimentary cruise bike always at the ready for heading down one of downtown Eugene's many bike lanes or only blocks away in the other direction onto the Willamette River Trail.
5th Street Public Market
Next door and an integral part of staying here is the 5th Street Public Market filled with 25 artisan shops and eclectic eateries in a multilevel space with an open courtyard once occupied by the original Nike store. Provisions Market Hall, the anchor venue within the market stands ready to supply the most discerning picnic baskets with treats like Oregon hazelnuts, local cheeses, bread, and charcuterie. Shoppers scour the aisles for fresh produce, coffee, fresh baked pastries from their artisan bakery, locally raised meats, and a carefully curated selection of wines from the Southern Willamette Valley and beyond.
Market Ramen and Winner Winner, 2 new open kitchen eateries on the market's recently refurbished top floor continue defining the dining scene here along with their flagship sit down restaurant Marche on the ground floor celebrating Pacific Northwest bounty with a seasonally changing menu featuring dishes like Chicken Paillard and Burrata & Panzanella Salad all using locally grown and sourced ingredients.
Exploring the Wineries of the Southern Willamette Valley
Inn at the 5th's Oregon Wine Tour Package includes a bottle of red or white Sweet Cheeks wine, tote, and signature bottle opener accompanying a half-day wine tour. Tours begin at onsite Sweet Cheeks tasting room situated in the Garden Plaza and continue with luxury transportation to the rolling hills of the Southern Willamette Valley for tastings at 3 different wineries which may include favorites like:
Antiquum Farm Winery
The process and methodology here take precedence over the wine and owner/winemaker Stephen Hagen is quick to admit that some people in the industry consider him crazy. He does everything the hard way.  "They don't see how using draft horses, grazing livestock and poultry in the vineyard, or infinite hours of meticulous hand labor can create a wine that is more unique, intense and full of life." Hagen, like the many other small family run vineyards throughout the Valley, works the fields and harvests the grapes.
Wheat grown between the vines is cut and piled in the rows smothering weeds while poultry scratching for the grain plants the next crop. Soils are also fertilized in the pre-1940s agricultural tradition with trained Katahdin and Dorper sheep rotationally grazing between the vine rows eliminating the need for outside fertilizers.
Antiquum's two vineyard plots each produce a distinctly different crop of grapes. At an elevation of nearly 800 feet, their Big Field vines experience wide diurnal shifts challenging grapes to yield voluptuous fruit profiles with some of the lowest ph levels in a region renowned for high acidity thanks to thin Bellpine soils of silty clay loam over sandstone. Vines are challenged to root deeper yielding what Hagen considers the ultimate Pinot Noir, a union of deep, dark, powerful fruit coupled with rippling acidity and exotic flavor profiles.
A quarter mile away in Turnbow Creek Valley, their other Little Field 6 acre vineyard produces Pinot Gris. Its lower elevation keeps it consistently cooler with a vastly different soil profile perfect for slowly ripening acid and mineral-rich, texturally-driven white wines. Soils here are defined by the creek bed and river rock with deeper soils slowing the ripening to a bright, tightly focused varietal driven by acid and minerality.
Brigadoon Vineyards
Nestled against the coastal foothills in a secluded canyon, Brigadoon is a 66 acre multi-generational winery also embracing sustainable agricultural practices making their vines LIVE and Salmon Safe Certified. From soil preparation to planting and harvest, each family member takes part in the process from father Chris Shown as vineyard manager, his wife Sheree who is often consulted with difficult blending decisions, and winemaker son Matt who learned by working in the vineyards since 8 years old eventually earning a degree in Horticulture at Oregon State University and working at other wineries as far afield as New Zealand.
For such a small space, the vineyards here produce a surprisingly wide range of grapes with 2 ½ acres of Pinot Noir on the eastern exposure along with ½ acre of Riesling. On the other side of the creek, facing west is 3 ½ acres of Pinot Noir along with 4 acres of Pinot Blanc. Bellpine soils combined with elevations between 400 and 600 feet create ideal growing conditions for fuller fruit and flavor development without the higher sugar levels.
Broadley Vineyards
Originally established in 1981 by Craig and Claudia Broadley, Broadley Estates continues into its second generation with their son Morgan and his wife Jessica. The winery's fabled 1994 'Claudia's Choice' Pinot Noir put Broadley on the map building a loyal following ever since.
Now principal wine maker & vineyard manager, Morgan utilizes meticulous farming practices with the philosophy that great wine is first made in the vineyard. Similar to Antiquum, Broadley utilizes sheep for weed control and sustainable organic fertilization.  Pinot Noir grapes are harvested from several designated blocks including Claudia's Choice, Marcile Lorraine, and Jessica, named after their daughter. Additional Pinot Noir and Chardonnay are sourced from hand selected local vineyards that share Broadley's viticultural standards.
Vineyards are situated on 33 acres on a cool North/East slope in the banana belt, a uniquely warm and dry area of the Willamette Valley just outside the small town of Monroe. Volcanic Jory and Hazelair clay soils make dry farming possible eliminating the need for irrigation impacting the wines' flavor profile with minerality and spice undertones.
2 distinguishing production techniques at Broadley are the use of whole clusters in wooden fermenters infusing the wine with a richer, deeper complexity while exhibiting the fruit's full intensity and lyre trellis systems that split the vine canopy into two walls of grapes improving sun exposure and air flow for healthy ripening.
King Estate Winery
Although larger and more closely resembling a big league winery in the South of France or Napa rather than a small farm-based operation, King Estate is still family run and operated by Ed King Jr. and Ed King III. King Estate is the Valley's top producer of Pinot Grigio but when visiting, keep in mind that their onsite restaurant comes close to rivaling wine as the main attraction here.
Originally an aviation electronics supplier, Ed King, Jr. established the winery in 1991 eventually growing into a 1,033 acre estate. Long before it was the gold standard, King Estate adopted sustainable growing practices eventually becoming Oregon Tilth Certified Organic. Now they a thriving raptor program, 14 acres of orchards, and an apiary producing over 100 pounds of honey per year.
A combination of Austrian Peas, Crimson Clover, Wheat, Oats and flowering perennials provide native ground cover between the vines. Fertilizer is supplied by a massive composter that produces 1000 tons per year powering the most clonally diverse Pinot Gris vineyards in North America across 314 certified-organic acres resulting in lower crop yields with greater intensity and complexity of flavor.
Coverage made possible by participating in a sponsored visit.  Photos courtesy of Steve Mirsky, Inn at the 5th, and the featured wineries.