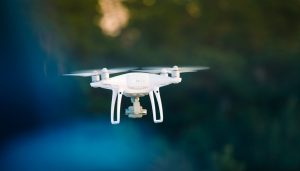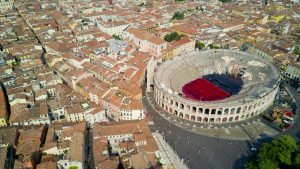 If you're the proud owner of a drone, it's likely that you'll want to take it on every trip you embark on. Drones provide a new perspective of the world and, thanks to their increased availability and affordability, the ordinary traveller like you or I now has the chance to create some epic drone photography.
Europe is the perfect place to start if you're looking to perfect your drone photography skills. With a wide range of sights, natural wonders and diverse cultures to feast your eyes on, you'll have no trouble finding something worth capturing here.
If you think Europe is the ideal spot for your next adventure and you're looking to take your drone along with you, the providers of protective drone cases and overall drone-fanatics over at the Case Farm, have generously prepared the ultimate European drone tour to get you started.
Graphic courtesy of www.thecasefarm.co.uk.
When travelling with a drone, it's important to be mindful of the local drone laws in the countries that you're visiting, as well as the airport regulations regarding flying with a drone. Not only can this help you avoid any run-ins with the law, it'll also save you a ton in fines and penalties.
To help you out, here are a few bonus tips and tricks to help you navigate your way around Europe with your drone with ease.
1. Check the rules before you travel
As recreational drone use is fairly new, the regulations around this are ever-changing and often confusing. Therefore, the best way to avoid any mishaps whilst you're away is by checking up on the rules in the country that you're travelling to, well before you travel.
You should also always check your airlines flight rules before travelling with a drone, as some airlines may have restrictions on:
– How many batteries you can take on your flight
– Where your batteries should be stored
– Whether your drone can go in the hold or in your hand luggage
2. Be safe
The rules and regulations around drone usage mainly exist to keep people, wildlife and buildings safe from harm. So, if you always remember to be safe and mindful of your surroundings, you can't go far wrong.
Always fly your drone in wide open spaces (if it's legal), far from crowds of people and away from airports, to make sure that your flight is as safe as possible.
3. Get drone insurance
If you want to protect yourself and your drone, it's always a good idea to take out drone insurance for your trip. Most policies cover commercial drone usage, however, there are also some providers that will cover the use of drones recreationally.
This can give you peace of mind that no matter where you are and whatever happens, your drone is covered from any damage that may come its way.