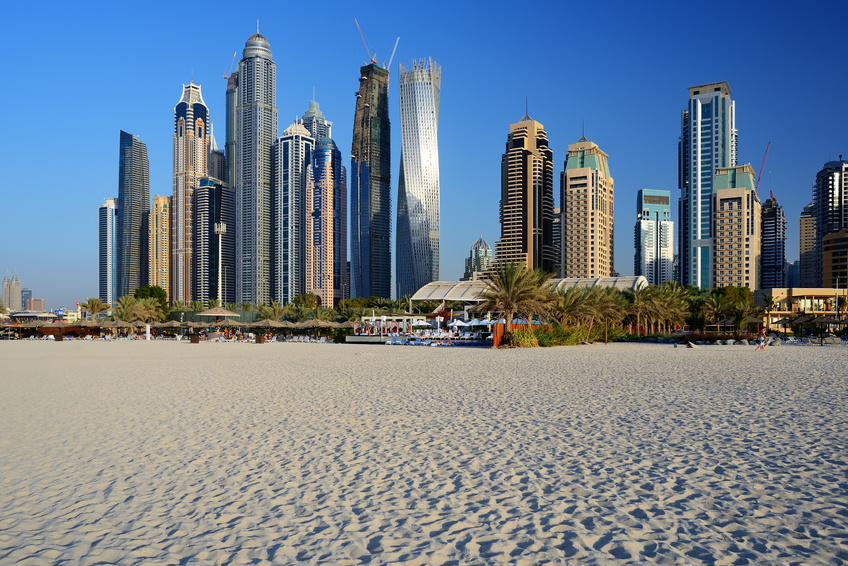 Located at the crossroads of history, Dubai has long been a strategic area for business and entertainment travel. It is a safe and courteous city where most travelers will be surprised at how many distractions there are for tourists.
For most travelers, first impressions of Dubai are formed inside the well-contoured International Terminal at Dubai airport, where there are many duty-free shops. Upon leaving the terminal, first-time visitors are treated to a stretch of highway before entering a beautiful downtown that contains the world's tallest building and an array of skyscrapers.
The World Islands:
If you travel down a road with a view of the coast, you will start to see the amazing work that has been done offshore over the past 10 years. Dubai's commitment to continued growth caused them to take the best in world island building technology and improve it so that they could create custom islands in the Persian Gulf. The World Islands represent part of that innovativeness. Imagine a group of 300 custom islands that were built in specific shapes so that from above, they represent a map of the world. Each island represents a different country and there are community islands, business islands, and very private islands in the mix. They are located next to three other man-made island archipelagos shaped like palm trees and one that is completed.
Atlantis and other Hotels:
Dubai had a dream in the 1960's and that was to continue to grow to be the best business and entertainment place that it could be. Despite the fact that many leaders in the region thought it couldn't be done, they managed to do it. Now, the goal of their leadership is to be the world's top destination for travelers on vacation. Atlantis, The Palm, is one of the hotels in Dubai that showcases just how they plan to reach that goal. Built on a man-made island, the hotel is built around sea and water themes tied to the ancient story of Atlantis. It includes a water park that is very large and has a 2.3 km lazy river that actually includes rapids and short drops to enhance the experience. Alongside the water park is an aquarium that contains many of the species of fish found in the Indian Ocean and Persian Gulf.
For the first-time visitor to Dubai, you will find that many of the hotels that are available contain similar unique features that allow you to plan an entire vacation around the resort that you stay at. Similar to Las Vegas or Cancun, Mexico in the number of resorts that are available, you can therefore choose your hotel by reputation or you can rely upon expert travel websites like Hipmunk, that focus on providing detailed travel information for key travel destinations throughout the world.
Dubai also offers a lot more in the way of both attractions, world class entertainment, gourmet food, and regional shopping- which represent another way for their region to impress or intrigue people enough that they will want to vacation there.
This article was contributed by Fiona Moriarty, formerly of Hipmunk, a travel website that offered customers a fast and easy way to find the best travel deals.