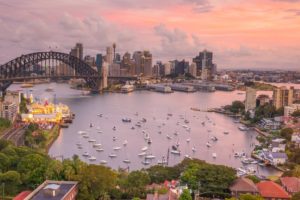 Whenever someone mentions Sydney or any other Australian destination, probably the first thought is related to beauty, shortly followed by a question – 'How to pay it?'
We know it and don't worry, you're not the first one. As I was living in Melbourne for three years, I've learned how to truly experience the culture and explore the place on a tight budget. After doing some research, I've managed to come up with an exciting way to explore Sydney without breaking your wallet.
Check it out.
#1- Book a short cruise
Let's debunk the myth – cruise trips aren't only meant for rich people. I've been wandering around Sydney Harbour, and I was thinking to check if there are some affordable and exciting cruises from Sydney. I was positively surprised by the abundance of options and how affordable short cruise trips are. You can have a relaxing day trip on a cruise for $50 per person, everything included. Sydney is the largest cruise ship port in the whole country, so you can enjoy short cruises showing you around Sydney's attractions, or even catch a sweet deal to explore surrounding islands such as Fort Denison or Rodd Island. To get the best deals and find early birds, be sure to check Royal Caribbean or Princess Cruises.
#2- Wander around the Opera House
Once you've figured out your cruise trip, you can take a short walk to Circular Quay and wander around the majestic Opera House. It's completely free, and you'll get a chance to admire the surrounding views of rivers, modern buildings, Sydney Harbour Bridge, and more. I recommend you to grab a drink from some street stall, take your sit on the stairs and wait for a spectacular sunset. Don't forget to bring a camera and good vibes.
#3- Recharge yourself in Royal Botanic Garden
Did you know that the Royal Botanic Garden is entirely free of cost, and you can even join a free guided tour? Such a great place to walk around and soak the energy from majestic and extremely diverse flora and fauna. And yeah, did I mention the whole complex is equipped with high-speed free wifi.
#4- Get stunning views from Sydney Tower Eye
What would be a better way to really experience Sydney, than having a breathtaking 360-view in front of you? Sydney Tower Eye is located in the strict metropolitan area, and you can get a pass for the observation deck starting at $28. I recommend you going on bright days as you'll be able even to spot the Blue Mountains in a distance.
#5- Socialize and immerse in local culture at The Rocks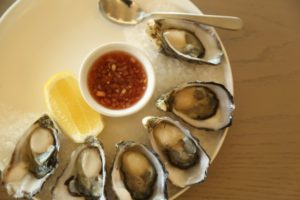 The Rocks is a vibrant area known for local bars, the abundance of cultural and social events, and generally, a good and positive vibe. If you're into meeting people, drinking a tasty craft beer or cocktail, and learning about the culture, then you can't miss the Rocks. The place sits just beside Sydney Harbour Bridge, and its central location makes it a trendy tourist spot. During weekends, you can expect this place to turn into a bustling food and souvenir market where you can sample local delicacies around the country. A place not to miss!
Have you ever been to Sydney? What's your advice for genuinely exploring the city and learning about the culture while you're on a tight budget?
P.s. I've managed to explore Sydney on a tight budget, and I'm not the only one. You can do it too!