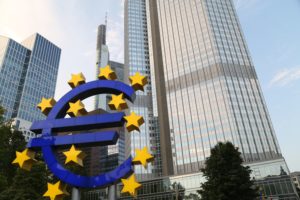 Tourists are searching for places away from the crowded cities. We are longing for nature, large open spaces, and, more importantly, freedom. Itineraries have changed for international travelers, and cities hardly end up on travel lists. Globe trotters are preferring places with pinewood forests and large tracts of farmland over the glitz and glamour of city life.
Europe has a lot more to offer than malls or Victorian architecture. You can always go on a mountain bike ride around the National Park of Slovenia or fly off to the Azores to enjoy a few days in villages by the Fogo Lake. Here's a list of five gorgeous European destinations to visit away from the crowds.
Bohinj, Slovenia
Bohinj in Slovenia is one of the most incredible places to visit that offers an abundance of flora and fauna while delivering a unique experience to travelers. Located within the Julian Alps' Triglav National Park, Bohinj has always been rewarded for facilitating tourism development without disturbing the delicate balance between people and nature.
This amazing European destination offers a great hiking experience to adventure enthusiasts as they get to hike through some breathtaking landscapes. Apart from being stunningly beautiful, Bohinj has also been marked as one of the safest places for foreigners. You'll love the constantly changing view of the Triglav Mountains nestling the Alpine forest. Additionally, there's a wide range of plant and animal species to explore. Don't forget to check out the Bohinj ski resort, which is counted among the best in Europe.
Ilha das Flores, The Azores, Portugal
The Azores Island is an autonomous region of Portugal, and it's also an archipelago comprising nine islands in the North Atlantic Ocean. It's located at an approximate distance of 1,360 kilometers west of continental Portugal. If you intend to regain the lost connection with nature, this place is the perfect destination in Europe. Hiking is a favorite activity of travelers, especially because of the diverse flora and fauna on the offing. You would get the opportunity to watch whales and dolphins and taste the local produce brought fresh from the farm to the table.
Flores Island is situated in the archipelago's northern part, and this has resulted in very few people visiting this remarkable place. There's everything that a hiker or nature lover would ever dream of on an island. With an abundance of waterfalls and rivers, Flores is an appropriate place for cetacean watching, diving, or canyoning.
Agüero, Huesca, Spain
This small and picturesque Spanish village is located in the Huesca province, Aragon, and surrounded by mammoth size rock formations giving it a mystic appearance. Photographers and climbers equally appreciate Los Mallos Mountains. However, you will definitely get to meet a few Instagrammers trying to take pictures at one of the most magnificently beautiful places in Europe.
You must pay a visit to the twelfth-century architectural marvel: the Santiago Church and appreciate its dazzling glass windows. The middle of August is a great time to visit Aguero as you get to witness the marvelous town festival celebrated with good food, wine, music, theatre, and entertainment.
Cefalu, Sicily, Italy
Situated on Sicily's northern coast, approximately 70 kilometers away from Palmero, the bewitchingly beautiful Cefalu village is witness to several events that shaped world history. Explorers who intend to get a taste of real history must visit this village located in the shadows of the 270 meters high rock, which also houses the Temple of Diana.
You'll be right in the middle of an ancient town that boasts of a medieval fishing port, breathtaking beach, and the old cathedral. It is the perfect place that hides a slice of history in every nook and cranny.
Sistelo, Portugal
Sistelo is nothing short of a gem, hidden away from modern civilization. Situated in close proximity to the Peneda Geres National Park, it's just a 90-minute drive from Porto. With its three hundred inhabitants, the quaint little village of Sistelo occupies a coveted place in the list of wonders of Portugal. Sistelo is also known as the "The little Portuguese Tibet" because of the hand-carved terraces and plateaus used for farming. The harvested grains are stored in the "Espigueiros" granaries that are raised above the ground.
Booking Accommodations Safely
Booking of accommodations at all the locations can be done safely by installing an online VPN on your mobile phone, laptop, or PC. A VPN secures all communications between your device and the server, so no third party will ever be able to tap into the secure channel and steal vital personal and financial data. The end-to-end encryption offered by a VPN offers ultimate security while you book accommodations and make payments. Additionally, you can find better deals and lower prices by virtually traveling to another location to book flights or order services.