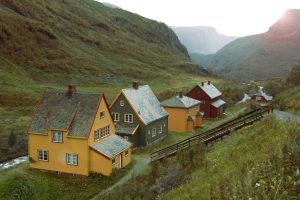 While lots of people enjoy Christmas at home with family, some like to take the time to get away from the World and go on a relaxing Christmas vacation. While much of the World is shrouded in Winter and the unpredictable weather that accompanies it, many Winter destinations make great Christmas getaways. Likewise, you also have the choice to escape Winter by retreating closer to the equator and getting some sun during what is traditionally the coldest time of the year. FlightHub, a Canadian online travel agency, recently released a list of their most popular holiday destinations. I decided to cross-reference their list with what I feel are some of the best places, away from home, to celebrate the holiday season.
New York City, New York
Is there a more picturesque place to spend Christmas? Popularized by countless films and songs, New York City and Christmas are two peas in a pod. Between the bustling streets of the city filled with people looking to pick up last minute gifts, to checking out Rockefeller Center's famous Christmas Tree, it feels like a Hallmark moment every time you step out your door in New York City. It's very apparent New York is a traditional Christmas destination based on the FlightHub ranking as well, as New York City placed 10th in their holiday travel rankings.
Quebec City, Quebec
Nothing says Winter quite like Canada. Known as the Great White North, Canada and Winter go hand in hand once the Calendar rolls over into the later months. One place that perfectly captures this is Quebec City, Quebec. The oldest walled city in North America, Quebec City's historic district becomes a literal Christmas Village, leaving its visitors in awe. Add Winter activities like skating, sledding, and the odd snowball fight and you have yourself a recipe for Christmas magic.
Norway
Norway literally looks like the North Pole. From its snowy Winters, to its wildlife and geography, Norway is simply a beautiful place to spend the Winter seasons. Norway is also one of the most peaceful countries on Earth and is known for its year-round hospitality.
This is just the tip of the iceberg when it comes to Christmas destinations according to our research and FlightHub's holiday destination list. Outside of New York City, Quebec City, and Norway there are countless other destinations that offer whatever you fancy, whether it be a soothing getaway or a raging Christmas party.