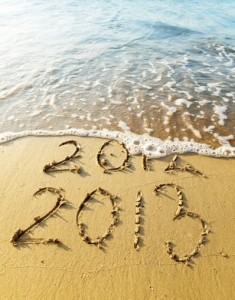 Christmas is a magical time of year. Family, friends, neighbours and strangers all gather together to share wonderful memories, delicious food and exchange thoughtful gifts. The kindness and generosity that is generated in people at this time of year is admirable. However, with our generosity towards others and our selfless giving, we often forget to make time for ourselves and treat ourselves to something special.
We think there is no better gift, than a holiday around Christmas time, whether it is a pre-Christmas shopping trip for those all-important presents, or a post-Christmas holiday to unwind on a sunny beach. Making the decision of whether to go before or after Christmas can often be the hardest part so we've analysed the benefits of both, to help make the decision easier for you.
Pre-Christmas Shopping Trip
A pre-Christmas shopping trip can be an amazing way to add a new level of excitement and fun to the Christmas holidays. Heading overseas with family or friends to shop for the perfect Christmas gifts can be a really rewarding and special experience that brings home unique memories as well as gifts for your loved ones.
The bright lights of New York City have drawn people from around the world for years. At Christmas time, NYC takes on a whole new level of magic. Every year for the Christmas period, the city lights up and the festive spirit is spread across the city; on the streets, in the stores and on the faces of the people.
It's no surprise that families looking to make Christmas extra special, fly to NYC to shop for unique gifts, often at a reduced cost! New York City has an incredible range of shopping opportunities. Huge department stores, small boutiques, Christmas food markets and window-shopping have all become a big part of the tradition of Christmas shopping in New York City.
World-famous stores like Tiffany's, Macy's, Barney's, Bloomingdale's and Saks Fifth Avenue allow shoppers to find everything from high end luxury specialties to great quality products at a budget price.
Add extra fun to your shopping list this year, with festive activities such as ice skating in Central Park, Christmas brunch in stylish Manhattan or a ride through the snow-speckled streets in a horse drawn carriage!
Christmas in New York will make you feel like you are living in a real life fairy-tale! When it's time to pick up your bags and fly home, you will have a treasure of amazing memories to take home with you, as well as beautiful new gifts for the family to remember your holiday by.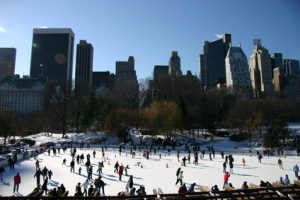 Post-Christmas Holiday
While a pre-Christmas trip can be fun and exciting, it's not often very relaxing. Taking a break post-Christmas, however, is perfect for those looking to unwind and de-stress after the high energy of Christmas. Shopping and presents, dinner parties and work parties, relations and in-laws, gift-wrapping and decorating; sometimes it can all feel more like a chore rather than a time for relaxation and celebration! It's important to take time to relax and readjust your body and mind after the indulgence that comes with the Christmas period.
It is no wonder that more and more British people are heading to the airport after Christmas, for unwinding holidays in the sun after the restless Christmas period. Let the gentle waves of a turquoise blue ocean wash away your stress, as you dig your toes into a white sandy beach, in your dream destination. From tapas and sangrias in Spain, to the colourful bazaars of Istanbul, Turkey, there is a range of destinations waiting to ease you into the New Year in style.
With January cited as the most depressing month of the year, there are plenty of reasons why you should escape to sunny, happy climates further south. So get away from the cold UK weather, the sniffling noses and the post-Christmas blues and give yourself a well-deserved hit of Vitamin D that will see you through to the beginning of summer.
So, start the New Year as you mean to go on; stress-free, positive and happy, with a relaxed body and mind, ready for any challenges and adventures that the year may throw at you.
Whether you decide to take a break before or after Christmas, you are sure to have an amazing and memorable experience and take the best memories home with you in time for the start of Christmas or the beginning of the New Year.
Be sure to look for a great selection of Christmas flights to both New York and Spain in conjunction with the convenience of Edinburgh Airport Parking.