Maine, the 23rd state of America, isn't just famous for its scenic rocky coastlines, thousands of lakes, and being the leading US producer of lobsters it also has an incredible history, making it a great holiday destination for those with a passion for American history.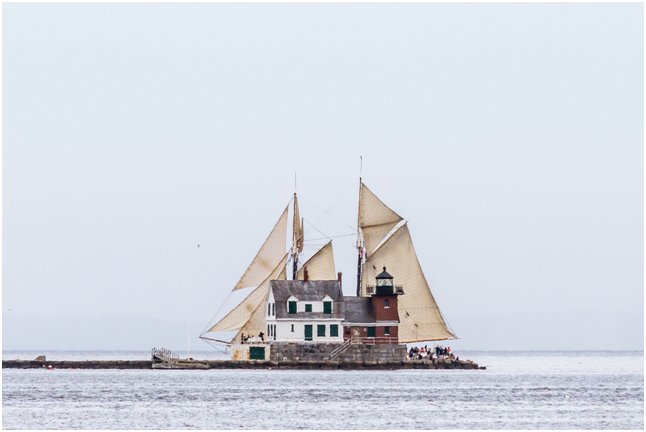 Portland Harbour Museum
Maine has an incredibly rich maritime heritage and one of the best places to go to discover its legacy is the Portland Harbour museum. Situated within the walls of the incredible Fort Preble this abundant museum gives us an incredible insight into how ships were built in the 19th century. A granite jetty allows visitors to take tours of the Spring Point Ledge Light whist the museum's amazing location next to the main shipping channel means you'll have a great vantage point to see modern vessels operating in juxtaposition with the heritage sights around you. On selected dates throughout the summer, the museum offers a range of lectures and tours and you can see the opening times and tour dates here.
Harriet Beecher Stowe House
In Maine there are many houses filled with stories however this has to be one of the most significant, head to Brunswick to visit the home of famous abolitionist writer Harriet Beecher Stowe and discover the exact place she wrote Uncle Tom's Cabin! Although the Stowe's were only residents in Brunswick for two years, Harriet Beecher Stowe frequently remarked that those years were the happiest and healthiest she had ever known.
Owls Head Transportation Museum
For those interested in pre-1940 engineering and machinery Owls Head is the place to go. From snowmobiles to aircraft or factory engines this incredible archive has it all. What makes it so remarkable is that everything is painstakingly maintained and primarily operational, if you visit on one of their many outdoor event days you will get the unique opportunity to see the engines in operation.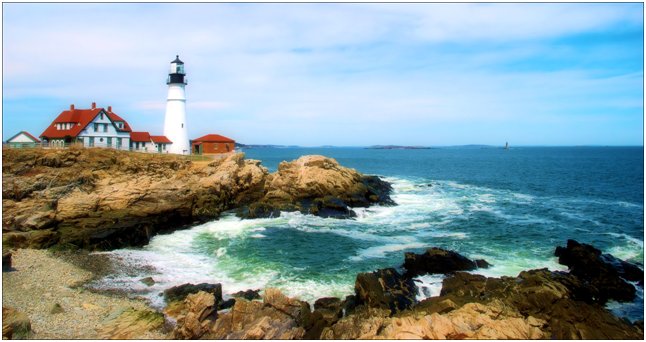 Portland Head Lighthouse
This impressive lighthouse located on Cape Elisabeth is actually the oldest in Maine and dates back to 1791! The former lighthouse keepers cottage has been transformed into a maritime museum that has an outstanding selection of artifacts and displays. Portland Head Lighthouse is positioned on the 90 acre Fort Williams Park which offers outstanding ocean vistas, scenic hikes, and historic structures, such as the ruins of Goddard Mansion and classical gun batteries.
Portland Museum Of Art
Portland proudly has the largest and oldest museum of art in the state of Maine, with the Portland Society Of Art first founded in 1882. The museum hosts a magnificent collection of over 22,000 artworks that date from the 18th century to the present day. This jaw-dropping permanent collection is a selection of American and European artworks with a glorious holding of Maine artist's works through history. This highlights the intense artistic traditions of both the state and its artists.