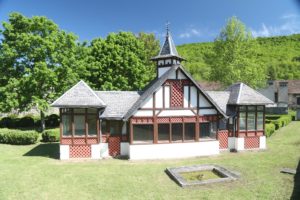 How to Arrange a Perfect Car Trip With a Child: 5 Simple Tips Today, we have forgotten about traveling, going to movies, and going for a walk with friends. These activities have been replaced with Netflix, 22Bet, Facebook, and other popular online platforms. But one day we will be able to travel safely again. And here are some tips that will help you arrange a perfect car trip with your kids.
Plan Your Trip
Improvising is great when only adults travel, but if you don't prepare for a car trip with your child you may have problems.
Pay attention to the following aspects:
— Work out your trip itinerary in advance. Look for campgrounds beforehand. If you want to stop in nature, you can stay where you like onto any secondary road.
— Take the age of the child into account. A trip at five months is different from a trip at eight months or a year old. At five months, your baby may sleep peacefully, waking up only to eat and smile at his parents. The trip is much easier. As your baby gets older, he needs to move around more, so stops become more frequent.
— Download the necessary apps. When traveling, especially by car, offline maps are handy. You download the region or country you want, and any goat trail will be displayed anywhere without Internet. If you're going to stay at campgrounds, choose specialized apps. In many of them, when choosing a campsite, you can use a filter and see only campsites with showers or wi-fi.
— Study the specifics of carpooling with a child. About every two hours you need to stop, get your baby out of the chair, massage him, and let him crawl to get the blood flowing to all the limbs.
— Calculate the budget. The most expensive is fuel. Accommodation is on the second place (if you're going to stay in hotels). Third is food. Fourth is equipment and preparation of the car. Trips can be budget-friendly. It all depends on whether you get in a small car and go to a neighboring region, or you have a giant jeep or camper and are going to drive across the country. It all depends on the route, family composition and distance.
Choose Extra Kids' Equipment and Gear
The most important equipment you need to travel by car:
— A car seat. Without a good car seat, where the child will be as comfortable as possible, you cannot survive. The seat should be well secured in the cabin.
— Strollers. It is best to take two strollers. One is for off-road, you can take it for a run and walk cross-country with it. It is also worth taking a small stroller, which can even be taken as hand luggage in an airplane.
Besides, you need some gear for a road trip:
— A sleeping bag. If you plan to spend the night with your child in a tent, you should not drag your child in your sleeping bag. He should have a separate one. Be sure to take thermal underwear. If you put your child in a pile of his daily clothes and put him in a sleeping bag, he will be cold. The sleeping bag should be a child's. A baby just won't be able to warm a lot of air. If you don't have a small one, tie the unnecessary compartment of your adult sleeping bag in a knot, and you'll get a short version. But it's better to buy a specialized one.
— A mat. Everyone should also have a separate mat. Inflatable camping mats are softer, but in sub-zero temperatures, they are colder.
Remember About Cooking
A huge advantage is when the baby is fed by his mother. Then the headache with bottles subsides immediately. If you have other types of nutrition, all those bottles are attached to the rest of the things in a huge luggage. It doesn't hurt to take a small fridge.