This is the sequel to my first post and this one is all about my stay in Antalya.
Our trip to Turkey was two weeks long; eight days were spent in Antalya and six days in Istanbul. Although we initially planed to go to Cappadocia, Fethiye and Pamukkale, ultimately we weren't up for all the extra travel and hassle. If you have the time and energy to do so, than definitely check these places out as they are often a part of visitor's typical travel itinerary.
As for what went down in Antalya – here are my experiences, warnings and suggestions for you guys to read and learn from! So if you are ready, here comes the truth…
Visit Duden, Forget The Ruins
I'll be honest, there weren't many touristy things to experience in the city except for watching the Duden Waterfalls; these falls are like a tiny, 'amateur' version of Niagara falls (I have not visited Niagara, but when I do I am pretty sure I'll feel bad for even making a comparison).
On the other hand, there is no shortage of places to explore if you enjoy visiting historical sites – you can take day-trips to Termessos, Aspendos, Perge and a number of other ancient sites consisting of amphitheaters and famous ruins. These sites are not interesting to us and frankly I don't understand why anyone would really want to visit these places…especially if you want a relaxed romantic getaway – unless maybe you are bored out of your mind and are a 'list checker' – placing a tick across all the must-visit places that TripAdvisor had suggested. Personally I would suggest that if you enjoy visiting amphitheaters and ruins than visit Athens or Rome – those ruins are incredible and even intrigued a non-history fan like me.
Don't Go for Average Hotels, Invest in a Luxury Resort
So whats so great about Antalya than?
The resorts! The resorts and hotels in Antalya are Ah-mazing. In fact, if you are up for a relaxed holiday, than Antalya is THE best choice for you. There are so many world-class luxury resorts and hotels to choose from, and all of them have great facilities. I stayed in a resort at Konyalti beach as well as another one at Lara beach (along a beautiful sandy beach) and enjoyed both properties. These resorts ooze luxury and comfort; I felt so spoiled and pampered that I didn't ever want to leave.
A tip here would be to ask for a room facing the sea, or with some sort of view, its so worth it if you get one. We were luckily upgraded to a honeymoon suite because the receptionist obviously thought we were on our honeymoon (like every other person in town).
Take All-inclusive Deals, They're Worth It
Another tip is to take all-inclusive deals, we took them and did not regret our decision. The food was ample and tasty and you could order any drink/snack on the menu all day long. This meant that we were sipping on Turkish tea and eating pizza (weird combo I know) by the pool side all day long.
But once you've taken these deals, you have to make sure that you get to the meals on-time – if you arrive slightly late you may end up eating your food while standing. People fill up seats and their plates faster than a hurricane! In fact the chaotic lunch/dinner times I had seen there, reminded me of most weddings where everyone runs to the food as if it will be the last meal of their life…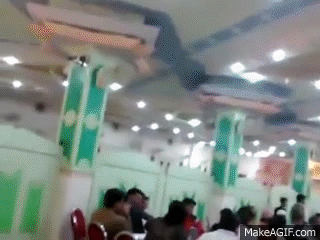 Switch Between Resorts & Experience Stay at Multiple Beaches
The waiters at both these resorts were friendly, in fact one of the waitress was for some reason so nice to me that she kept asking if I needed something every 5 minutes, called me (very lovingly) 'princess' or something very embarrassingly sweet of that sort; she even gave me a flying kiss at some point!!
AWKWARDD !!
In addition to the pleasant staff, every resort has a number of fun and family friendly activities lined up for the day & night to ensure that you don't get bored. In case you do feel jaded and plan to stay in Antalya for a week or more than the smart thing to do would be to change resorts and experience a stay at both of the beaches like we did.
Take a Day Trip to Old Town of Antalya
In addition to staying at the beach side resorts, we also stayed at a hotel in the old town of Antalya (Kaleichi) for two days. From my experience I would suggest that it is better to take a day trip to this part of the city instead of staying here. In all honesty the old town reminds me of Anarkali Bazaar with a view. The important thing, however, is that there is a 'view' as opposed to no view at all, so definitely go and experience it. The old harbor was something to look forward to and it turned out to be a very nice experience.
City of Angels & Language Troubles
The local transport system in Antalya is pretty good so you shouldn't have any trouble getting around and you can even take a cab if you want. Taxi drivers in Antalya, unlike Istanbul, are not meddlers, as a matter of fact some of them were actually quite different from their counterparts in Istanbul & genuinely helpful. Your wallet may not be happy though – taking a cab can be pricey (was 70+ Lira from Konyalti to Lara beach). Moreover, even basic communication in Antalya (or Istanbul for that matter) can be a problem. The locals don't speak any English. Like none at all! Even most of our hotel staff spoke very little, basic English…so if you need help in finding directions or anything at all that requires communication with the staff – expect some difficulties.
Party Hard or Go Home
A word of advice for any party-people out there who are on a lookout for an exclusive holiday, do check out Bodrum (another Turkish city) as well you guys! There is nothing in Antalya that compares to the exclusive level of resorts in Bodrum. The locals testify that Bodrum has a great vibe, an awesome (as well as very exclusive) nightlife and is a popular travel spot amongst many Hollywood celebrities who visit Turkey.
We are not the typical party animals – heck most of the time when we go clubbing we pay 100 Euros club entry fee and and up sitting in a corner for the rest of the night! With that said, we do like to explore every freakin' thing this universe has to offer! And I suggest you do that too, after all seeing a full-grown man twerk to a Katie Perry song can sometimes be more entertaining than staying at home and watching Netflix!! Therefore, don't end your trip at Istanbul &; Antalya like we did – party on good people 😉