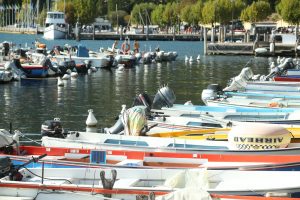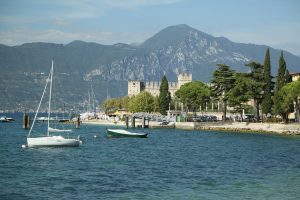 Before you start planning your trip to Europe, you must make sure that you have all your visa requirements in order. Although the majority of the European countries do not require a visa for a short stay, such as Italy, France, and Spain, there are a few countries that do. US citizens with a valid US passport can travel to 26 of the European countries that are under the Schengen Area for a maximum of 90 days without having to obtain a Schengen visa.
What are the challenges?
Usually, the main challenger that one faces while visiting Europe is regarding money (as well as currency) and the language. Europe has 24 official languages, but unofficially there are more than 200 languages spoken on the continent. It might be a good idea to learn a few important words and phrases in the language of the country you are about to visit. This complication is mostly witnessed in rural areas or less-travelled to countries in Europe. However, within the major cities, most locals will be able to communicate in English.
On the other hand, about 25 currencies are being used in all of Europe, so it is imperative that you double-check whether the country you're visiting uses the Euro or local currency. Moreover, it is important to note that a lot of shops, restaurants, and vendors might not accept credit card payments so it is advised to carry some amount of cash with you at all times.
What mistakes can you make?
One of the biggest mistakes travelers tends to make when they plan a trip to Europe is cramming many destinations and attractions into their itinerary. It may be wise to look at the various transportation and distances between attractions while creating your itinerary for a city trip. Moreover, it is also highly advised to reserve tickets for attractions ahead of the visit, this will help you save time and cut the queue when you arrive at the attraction (sometimes booking in advanced will also allow you to have a discount on the attraction). It is also important that the itinerary is not crammed with activities to enjoy the destination more. This problem could be solved by remaining in one destination for a longer period to be able to experience the location as a true local.
Tips for planning such a trip
When you are planning your trip to Europe, consider traveling during the off season. The off season is usually from November to March, while the high season is mid-June to August. Since most European cities are top destinations for international travelers from all over the world, traveling off season will help you avoid overcrowded locations and long queues for an attraction while saving up on accommodation, transportation, and tours.
As you plan your itinerary around Europe, you may want to consider using budget airline carriers to go from one destination to another. Europe has plenty of budget airline carriers that can provide direct flights that connect major cities for a fraction of the price of a normal airline carrier. On the other hand, one way to save money while also take in the splendid scenery that Europe has to offer is traveling by train. Using https://www.omio.com/ you can find some of the best options in regards to budget airlines and train travels.
Information about travel connections
The website from Omio provides travelers with the essential tools needed to create an ideal itinerary for their travels to Europe. On the website, you will be able to find the various transportation methods that can bring you from one destination to another, as well as see the various kinds of routes you may choose to take (either direct or with connections). At Omio you find information about public transport too. You can use Omio as app which is helpful if you want to know which connections via public transport are available.
Tips for local public transport
Many of the main European cities provide a series of public transportation methods which can connect you from the city center to the outskirts of the city, which usually also includes the airport. These public transportation may include trams, subways, and buses. Most of these major cities also offer traveler tickets, whether they are a voucher for several trips or a day/multi-day ticket, which can allow you to hop on and off any mode of public transportation during your stay in the city. Nonetheless, it is important to note that many of the rural areas of Europe may not have such an advanced public transportation system and may provide you only with a local bus route or private shuttle. These mode of transportation can usually be found with a map and a schedule on the towns official city hall website.