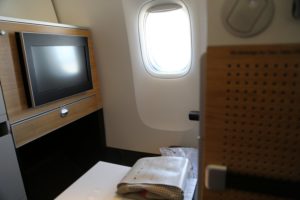 To find cheap flights, there is no magic wand. It's all about doing things ahead of time, being as flexible as possible, and avoiding the seasons when prices are highest.
Nor should we pay attention to the false myths circulating on the internet. Some guides include some useless tips. Probably because those who recommend these things do nothing more than rehash other articles that collect these false or outdated myths.
If you add some other helpful trick to these basic logical and common-sense rules, then you already have everything to find the best market price for cheap one way flights.
Try Alternative Destinations
This is one of the most efficient methods of getting cheap one-way flight tickets. However, you don't have to beat yourself doing this, as some tools are there to help you already.
Among the ones we use the most to search for flight offers are these;
Google Flights
– Go to google flights, enter your travel dates and departure place, and leave your final destination blank.
– Get into the little map, and you will be able to see the lowest prices by capital and if you enlarge the detail of the map, other cities of each country.
– You can move around the map to see prices in other areas, and you have filters to narrow down various aspects of your search.
Momondo
Its map is cooler and has a handy graph with estimated prices for several days. The downside is that it has fewer filters than google flights.
Skyscanner
This search engine gives you a list of countries and prices. Clicking on them gives you options and prices for different cities within each country. It is less visual than Google Flights or Momondo, but it also helps to find cheap flights.
Find Out About Low-Cost And Charter Airlines That Fly To Your Destination
The search engines do not offer you all the flights on the market. They offer you the most, but some low-cost companies are not willing to bear the costs of appearing in these search engines. The same goes for some charter companies.
Perhaps your search engine does not list all the companies that fly to your destination, and you are overlooking a bargain in one of these companies.
Join Loyalty Programs
It costs nothing, and if you are someone who flies frequently, you will get points that you can exchange for cheaper fares, upgrades, free flights, and other benefits such as priority check-in, security and boarding controls, access to lounges, and others.
If you usually make long flights, you should at least belong to a company's loyalty program that belongs to One World and another to Star Alliance. You can use the accumulated points in all the airlines of the alliance.
Book Early But Not Too Much
There is no general rule that tells you when is the best time to book cheap flights. It all depends on the destination and its peculiarities, the time of year, and supply and demand.
The normal thing is that the sooner you buy the flight, the better prices you will have. But not always. The best offers can fly right away and then spend months in which the company offers prices to lower them later depending on the laws of the market.
Prices fluctuate with supply and demand, more so in low season, and it is possible that if you wait, you can get better prices or, on the contrary, that prices may rise for speculating.
The best thing is to define what you consider a good price for the destination and the moment in which you will fly and that you buy the flight without thinking twice when you find something that you consider suitable.
Estimate If Prices Are Going to Go Up Or Down With Momondo
If you find yourself looking for international flights for difficult dates and you don't know how to predict whether or not there will be fluctuations soon, you can search Momondo. This search engine gives you an estimate of the probability of going up or down for the flight you are looking for.
Cheap flights with Momondo
You can go by what they tell you but keep in mind that it is an estimate based on their statistics. These do not include many variables such as the fact that at that time, the price of oil is higher, that there were problems in competing destinations that made your flight more expensive, and in short, any factor that affects demand.
Activate Price Alerts
Price alerts are a handy tool offered by search engines. You activate it for the days and the destination you want to fly to, and you get alerts when prices change. You save yourself from being constantly glued to the computer looking for prices.
There you have it; which method do you prefer? Thanks for reading!