Raquel was a nature and outdoor adventure enthusiast, always looking for the next mountain to climb or river to raft. For her 25th birthday, a close group of friends decided to surprise her with the trip of a lifetime and buy her tickets to Iceland. The island of fire and ice had always fascinated Raquel, and it was a dream to have the chance to travel there.
In addition to the travel itinerary, her friends made sure to rent a photographer who could make sure the beauty and singular wonder of Iceland would be preserved in professional photographs.
"We know Raquel is really bad about remembering to take pictures," one of her friends admitted. "So, I think the photographer might have been more for us. We were sending our friend on this great adventure, and we wanted to be able to at least see some of what she got to experience."
The photographer in Iceland would meet Raquel in Reykjavik at the beginning of her trip before she went to explore other parts of the island. Raquel had planned a whale watching tour in Reykjavik, since she had always dreamed of seeing whales in the wild but had never had the chance. With an 80-90 percent chance of getting to see the whales, Raquel decided this was the time to try.
Thankfully the whale-watching tour was a great success, with numerous whales coming right up next to the boat. Raquel even remembered to take a few pictures on her cell phone to show her friends. Back in Reykjavik, Raquel met the photographer at the Hallgrímskirkja, the tallest building in the country and one of the most recognizable landmarks. Being a local, the photographer had some great tips about how to get the best photos possible, as well as some of the other top sites Raquel could visit during her time in Iceland.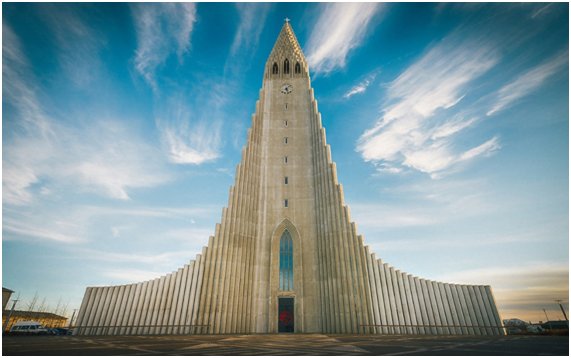 "I was surprised by how much fun I had with the photo shoot," said Raquel. "When my friends told me about hiring the photographer from Localgrapher, I was bit skeptical, but it turned out to be a really interesting experience. I've gone on a lot of adventures, but usually I forget to take pictures, and I'm really glad that this time my friends made sure that wouldn't happen."
Raquel was able to visit some of the top natural places on Iceland, including the Dettifoss Waterfall and the Askja Caldera. She enjoyed the outdoor adventures, trekking up volcanoes, and getting to see geysers and amazing landscapes. For a few nights she went to the popular Landmannalaugar National Park located in the south of Iceland. While accommodation was basic and the land rugged, Raquel was in her element, enjoying the pure and untouched beauty of Iceland.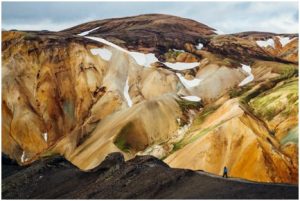 "I really don't know how to thank my friends enough for making it possible for me to go to Iceland," said Raquel. "Even though they were the ones that thought of hiring the photographer, I'm really glad that I have the photos to share with them. I wish we could have all gone together, but at least now I have a way of showing them how much the trip meant to me and what an incredible experience it was."
From lava fields to glaciers, Raquel had seen the island she had always dreamed of visiting, thanks to the help of her friends. Even though the trip was short, she knew the memories would last a lifetime and she would forever treasure the photographs of her trip