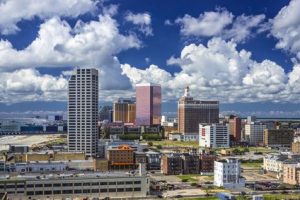 Ok, let's be honest, besides Six Flags, the only part of New Jersey any traveler in their right mind would bother visiting is the boardwalk of Atlantic City on the New Jersey Shore. As an addict of the HBO series 'Boardwalk Empire', I finally got the opportunity to explore the world renowned Atlantic City Boardwalk. Built in 1870, the American landmark is lined with shops, restaurants, food stands, casinos and is ideal for people-watching.
The Boardwalk still stands as an Italian American motif of leisure, fun, and rich culture. The casino hotels give Atlantic City its flashy character, but despite all the glitz and glamour, there is something to be said about staying home and playing free casino games slots, especially if you'd rather save your spending money on Atlantic City's world class entertainment.
The Atlantic City Art Center on Garden Pier offers an opportunity to see the work of renowned local and regional artists with the majestic Atlantic Ocean as a backdrop. Garden Pier is also home to the Atlantic City Historical Museum, hosting vintage photographs and local artifacts. Steel Pier at 1000 Boardwalk, provides entertainment with rides for children of all ages. Ripley's Believe it Or Not Museum located at New York Avenue & the Boardwalk, is a visitor favorite, and over 400 exhibits in 13 galleries that will delight and entertain all ages. The New Jersey Korean War Memorial, located at Park Place and the Boardwalk, is dedicated to the war's unsung heroes, their dedicated service, their legacy, and the freedom they defended. The Pier Shops at Caesars located at One Atlantic Ocean houses a world-class roster of top notch retailers including Louis Vuitton, Burberry, and Gucci. Atlantic City Miniature Golf is located on the Boardwalk at Mississippi Avenue. In the same vicinity, you can find Kennedy Plaza, which doubles as a concert venue with the Atlantic Ocean in the background. Historic Boardwalk Hall, opposite the Boardwalk, is home to some of the world's greatest entertainers and sporting events.
Although the city was affected by Hurricane Sandy, don't let it deter you from a visit. Most of the damage was limited to the historic inlet section. The Casinos and central shopping area are always open and full of life, as usual. The main strip is still intact following the storm and you can still enjoy walking, running, bike riding, or a romantic stroll along the ocean and casino Row.