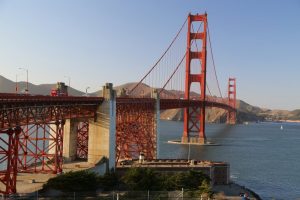 Many Americans have a dream and it is not to be the President of the United States or anything quite so lofty. No, the dream shared by many Americans is to travel and to make a living out of traveling. But while many have this dream, few actually realize it. This is because they think that relocating, or even just travelling, to a foreign country is too difficult or will be too much of a culture shock. But they may be wrong. Experiencing serene locations that you can compile into travel photo books is a great way to get a taste of working in the travel sector.
The world is a big place, so where should a wannabe traveler start to get a foothold in the tourism industry?
Domestic tourism
The easiest and, perhaps, most achievable course would be to consider the domestic tourism sector. America is a big place and worth exploring, especially for those who want an easy entry into the travel sector and are wary of venturing abroad for their first experience. And if it's serene locations you seek, then America can oblige. Take Mohonk as a good example. This is perhaps one of the most beautiful areas in America with its lakeside hotels and other types of accommodation, set against a backdrop of stunning mountain ranges. Working in such a place may feel like being on permanent vacation. Mohonk is a popular vacation destination, so there are a plethora of places to work, and one could start by looking at the Mohonk mountain house jobs. This will also give a good idea of the wide variety of jobs available in the travel sector, from administrative roles to event management and catering.
Europe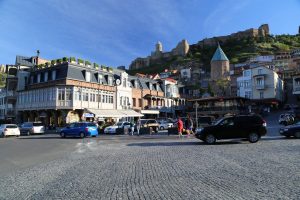 If there's one thing that Europe has that America does not, it is history. Virtually every country in Europe can boast this, which means that there are fantastic opportunities for those wanting to enter the tourist trade as tour operator representatives, tour guides, etc. Europe can also boast stunning locations, both natural and manmade, which should appeal to those wanting a taste of other locations.
History and scenery aside, European countries offer some practical reasons for wanting a career in the travel sector abroad. Germany, for example, currently has one of the strongest economies in Europe, which means that job opportunities are abundant. If language barriers are a concern, there is little chance of this because English is widely spoken. And serenity is available in spades. While the urban centers and German nightlife may be as busy as an American city, venture out into the country a little way and travelers will find open spaces of lush greenery, huge forests and glistening bodies of water. Historic buildings are in abundance, too, so a love for travel and history can be nurtured by anyone wanting to begin a career in tourism.
Outside Europe
Leaving Europe, Australia is another great destination for career travelers. Often a destination for expats, Australia boasts much that Americans value. The great weather, friendly people, and terrific entertainment are all teamed with stunning landscapes. Like Germany, the Australian economy is strong, so the job market is thriving. Many big corporations have decided to make Australia their home, so there are plenty of reasonable-to-high-paid jobs available in a variety of sectors, not just the travel industry. Also, there will be no problem understanding the language, maybe just the accents.
The Middle East
For those who want somewhere a little more exotic, there is the United Arab Emirates. A famously wealthy nation, the UAE is also famous for paying more than decent salaries. Stunning beaches and great weather make it a fabulous and popular destination, but there are some drawbacks. The UAE is a strict nation, intolerant of laxity when it comes to public conduct, which may make free-spirited Americans baulk. There is a definite language barrier too, with English not widely spoken. This is likely to be a bar to those for whom learning a new, complex language is problematic.
A career in the travel sector has never been more achievable for those wanting to broaden their horizons. For anyone wanting to dip a toe in the tourism industry water, a domestic position inside the US may be the best solution, offering serene locations and valuable experience.