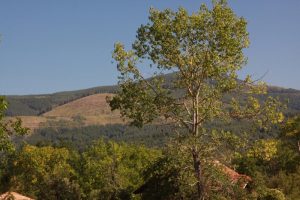 Packed with culture, heritage and beautiful scenery, Bulgaria is a holiday destination that's fast becoming the next big thing in the summer holiday brochure – and it's not hard to see why.
Its beautiful coastline boasts miles of Blue Flag beaches, many of which feature bubbly holiday resorts, gorgeous golden sands and lovely warm shallow waters. There are plenty of family-friendly areas along Bulgaria's coastline, many of which offer sheltered bays and shallow shores – perfect for little paddling feet. Accommodation in this part of the world is also plentiful and enormously varied. There's a fantastic choice of family hotels, some offering activity-packed kids' clubs and great facilities like splash pools, games, on-site sports facilities and varied menus.
There are two main holiday regions in Bulgaria. On the southern stretch of the Black Sea is Bourgas, which is home to the effervescent resort of Sunny Beach – the biggest resort on the Black Sea and by far the bubbliest, while other towns like Nessebar and Duni offer alternative experiences to suit holidaymakers from many different walks of life. In the north is the region of Varna, which is where you'll find the popular resort of Golden Sands and the superb town of Varna itself.
And of course there's plenty to discover away from the coast. Head into the hills and explore Bulgaria's beautiful interior, with its lush landscapes and dense woodland, or escape to the Balkan mountains and enjoy the fresh, crisp air of nature's paradise.
If you're looking for Bulgaria holidays, start with a major tour operator like Thomas Cook.
Whatever you fancy, Bulgaria is a superb destination and one that's bound to leave you with many wonderful holiday memories.