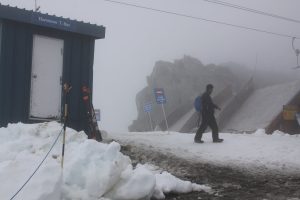 Skiing and snowboarding are two of the main activities that can be enjoying on a ski holiday and both of these exciting winter sports are offered by most ski resorts around the world. People who have never tried skiing or snowboarding may be a bit nervous about getting started and unsure of which to go for. Here are some tips for which type of winter sport to choose on your next winter holiday.
Getting to grips with skiing
Skiers are provided with special poles that help them to keep their balance. Knee injuries are fairly common among skiers, especially those who are new to the sport. Skiing is most suitable to ice and slopes that feature bumps. In terms of velocity and pure adrenaline, nothing can beat skiing, which is why skiing is such a popular sport among adrenaline junkies.
Getting to grips with snowboarding
While there are no poles in snowboarding, this sport is much easier on the knees than skiing. However, snowboarders tend to be more susceptible to wrist injuries, which can be minimised by wearing wrist guards. Snowboarding is most suited to powdery snow and this sport involves more skill and variation than skiing, as there are a lot of different types of tricks that can be learnt.
Best places to try skiing
Zermatt is Switzerland is one of the best places in the world to enjoy a skiing holiday. There are three main ski areas here, which are studded with stunning ski resorts, while riding the Matterhorn Glacier Paradise cable car to the top of the pistes is an enchanting experience that should not be missed. Other great places to try skiing include Chamonix Mont Blanc in France, Cortina d'Ampezzo, in Italy and Kitzbühel in Austria.
Best places to try snowboarding
Snowboarders will want to find resorts that offer plenty of powdery snow, which makes Davos Klosters in Switzerland absolutely ideal. There are plenty of good pipes and parks for snowboarders to enjoy here as well as tree and excellent off-piste areas for free-riding. Serre Chevalier in France is another excellent snowboarding location as it boasts great free-riding with plenty of parks and two half pipes for free styling, while there are also lots of trees and open pistes in this area. Other great places to try snowboarding include Verbier in Switzerland with its exciting extreme terrain, Avoriaz in France and the enormous ski area of Flims Laax Falera in Switzerland.
The verdict
People who are familiar with both types of winter sports report that it is much easier to learn snowboarding after they are familiar with skiing than the other way around. This is partly due to the fact that balancing is more difficult in snowboarding and skiers will have already found their feet. However, in terms of skill, excitement and the overall experience, both skiing and snowboarding have a lot to offer winter sports enthusiasts. Most ski resorts offer both skiing and snowboarding lessons, which help visitors to get to grips with these exciting sports and start shooting down the slopes. Whichever you prefer, you can book a memorable ski or snowboarding holiday through MountVacation's website.