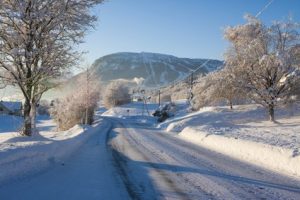 If you have always assumed that a skiing holiday is out of your price range, or you've been on a trip but were put off by busy slopes and over-crowded restaurants, then think again as there might be another option. Go 'off-piste' with your choice of resort.
Mainstream does not suit everyone, and whilst the big famous resorts are well-established and set up with great facilities, by their very nature they bring in a lot of tourists at peak season. That of course pushes up prices and means there are lots of people around.
There are resorts that are now up and coming and much lesser-known destinations offering some great skiing. The hotels are clean and friendly with a varied choice of restaurants and cuisine. If you prefer, these smaller resorts also offer chalet holidays if self-catering is more your style. Here are some of our hot tips for 2014…
Some of the Best Lesser-Known Resorts
Baqueira Beret, Spain
More established as a beach holiday destination, Spain also has some great skiing in the Pyrenees. It's one of Europe's skiing secrets, as it's relaxed, easy-going and without the crowds. The resort caters for all abilities, so it's an all-round great choice with a range of runs for different levels. With nursery slopes just above Baqueira, beginners can start here before advancing on to the blue runs, while more advanced skiers can ascend to the Cap de Baqueira for steep black runs that provide a real challenge. Ski alongside the locals and step inside Spanish culture.
Arinsal, Andorra
Neighbouring French resorts have very expensive skiing, so you would be forgiven for thinking that Andorra – which lies on the border between Spain and France – would be the same – but you would be wrong. This small resort offers fantastic value for money and is an excellent choice for beginners and intermediate skiers. Those who consider themselves more advanced might find the slopes lacking a challenge, but that makes it even better for those less able or confident. Why not try out the slopes at Pal or Ordino-Arcalis during your stay as well? A lift pass covering all three is offered to make this an affordable option.
Voss, Norway
There is more to skiing than just downhill, and Voss offers a great cross-country opportunity. It is a small resort, well set up for families with large ski areas for children. It's not known as Norway's most popular resort for nothing.
Saint-Gervais, France
For traditionalists looking for an uncomplicated ski break, Saint-Gervais is a great choice. It has fantastic views across Mont-Blanc and, being a traditional spa town, it has been popular with French skiers for many years. Its authenticity is a great part of its charm. Adventure-seekers who enjoy a bit of freestyle will discover 2 snow parks plus opportunities to get off-piste at Mont Joly and Saint-Nicholas.
Borovets, Bulgaria
An excellent choice for all levels, Borovets has some fantastic apres-ski options that also cater for families. This part of the Rila mountains is well set up to cater for English speakers and offers a high standard of skiing.
Get off the beaten path in Europe and you may just come across some lesser-known slopes that provide a truly magical ski break, making you feel as if the mountains are simply there for you.