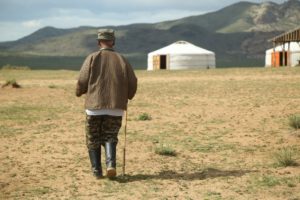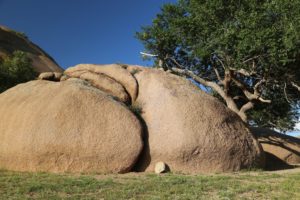 There's no better way to experience nature's beauty than a trek through some of the world's most incredible jungles and peaks. Sure, trekking can be gruelling and could test your physical and mental abilities. But with proper training, preparation, and some help from professional guides, trekking is such a rewarding experience.
For adventurous backpackers looking to venture into trekking, here are some of the best trekking adventures to consider.
Burma
Burma, now called Myanmar, is one of Southeast Asia's hidden gems. While it may not be as popular as its neighbouring countries of Thailand or Vietnam, it offers many stunning landscapes that you can best explore on a trek. The best time to trek in Burma is from November to March when the weather is cooler.
While it's possible to trek Burma on your own, booking a jungle trekking expedition to Burma is the best way to go. You will be with an expert guide who will take you through lush bamboo forests, passing through local villages and raging river valleys before reaching the summit of Mount Saramati.
Located along the border of India and Burma, Mount Saramati rises above the surrounding peaks of the mountainous area of India's Nagaland state. With no established route to the summit from Burma, tackling this multi-day expedition can be challenging. But for backpackers seeking thrilling adventures, conquering this trek is a rewarding experience.
Mongolia
Mongolia is a true haven for trekkers, offering scenic trails for beginners to pros. Spread across Russia, China, Kazakhstan, and Mongolia, the Altai Mountains are some of Mongolia's most popular trekking destinations. During your trek, you will come across picturesque mountain villages, spectacular and unspoilt scenery, and fascinating history.
Another trekking destination in Mongolia is Lake Khuvsgul, also called the Blue Pearl of Asia. Holding 70% of Mongolia's freshwater, the lake is about 262 m deep and 136 km long. It has small tributaries, and only a single river flows from its southern tip. It is an ideal route for adventurous backpackers as it will take you to wild areas of the remote Taiga region.
The Eight Lakes Nature Reserve of Mongolia is more suited for those who want to enjoy plenty of leisure time to relax in between trekking. It's right above the Khangai Mountains, the second-largest mountain range next to the Altai Mountains. Eight lakes are about three to five kilometres away from each other. They are considered significant monuments for geological and water exploration since they are interconnected through groundwater channels.
Bali
Bali may be famous for its beautiful beaches and magnificent temples, but for backpackers looking for something adventurous, the island is full of great trails for trekking. Most of the trekking sites of Bali offer spectacular views suitable for trekkers of all levels.
The Campuhan Ridge Walk is one of Bali's most popular walks, mainly because of its Instagram-worthy views, especially if you come here during sunset. As you walk along the scenic trails, you'll come across lush tropical forests and beautiful river gorges.
Mount Batur is another well-known trekking site in Bali. At 1,717 metres high, this active volcano overlooks the gorgeous Lake Batur. Most trekkers will start their trek early in the morning to enjoy the spectacular sunrise views. The most popular routes are from either Toya Bungkah or Pura Jati on Lake Batur. It will take up to three hours to get to the summit through these trails. However, these routes are a bit challenging. An easier option is the one that involves driving to Songan and into a car park in Serongga. It will only take 45 minutes to get to the top from here.
The Galapagos
For backpackers keen on exploring the South American region while enjoying incredible wildlife sightings, Ecuador's Galapagos Islands would be a great destination to consider. This volcanic archipelago sits in the Pacific Ocean, home to a wide variety of wildlife, from marine iguanas to seals and giant tortoises.
The volcanic archipelago of the Galapagos is a haven for trekkers and outdoor enthusiasts, and the most popular route is the Tortuga Bay Footway. It's a 7.4 km trail close to Puerto Ayora and takes about an hour and 30 min to complete. The place is a haven for birders, and you'll likely encounter a wide variety of birds during your trek. It is open all year round and is great to visit anytime.
After your trek, explore the archipelago and visit the various islands in the Galapagos. The best way to do this is by pre-booking one of the Galapagos Island tours. You will be onboard a luxury cruise as you hop from one island to another and witness fascinating wildlife in their natural habitat. You will also have the opportunity to take up various activities, such as snorkelling and kayaking.
Vietnam
Vietnam offers excellent trekking sites with remarkable sceneries. From majestic green valleys to steep jagged peaks and lush jungles home to abundant wildlife, trekking in Vietnam allows you to experience some of Southeast Asia's most remarkable sceneries.
Sapa, a picturesque mountain town in northwest Vietnam, is the country's most popular trekking base. While it's crowded with trekkers, especially during the peak season, you will find many undiscovered trails that will take you to tiered rice paddies surrounded by spectacular mountain views. Along the way, you'll come across ethnic Vietnamese minorities who have called the mountains their home. On your trek of Sapa, you will also have the chance to visit local villages, such as the Cat Cat village, Lao Chai village, and Sin Chai village.
If you'd rather trek in the jungle instead of the mountains, head to Cat Tien National Park. Home to more than 30 national parks aimed at protecting the abundant wildlife, jungle trekking in Cat Tien is an incredible experience. The trails are of varying distances, taking you into the park's great ecosystem with trees more than a hundred years old. During your trek, be on the lookout for wild animals roaming around the park, such as rare gibbons, deer, and wild boars.