Top 5 reasons why you should skip the local pub and visit a microbrewery in Australia
The craft beer revolution is upon us and it is about time. Microbreweries are popping up all over Australia introducing locals and travellers alike to some punch packing craft beers made right here on Aussie soil. Long an established haunt for Americans, the microbrewery promises the beer enthusiast an array of unique beer blends made from speciality hops and malts from around the world often accompanied by clever culinary options that take your taste buds on a holiday.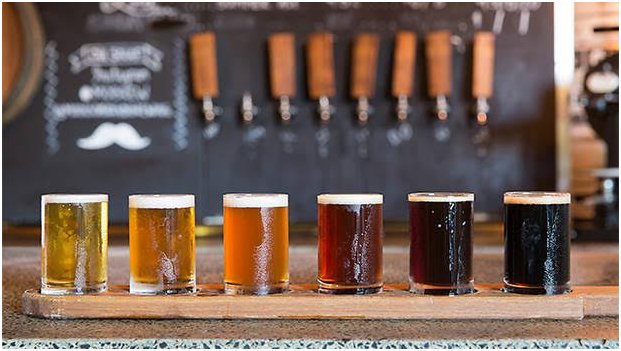 The love of craft beer is spreading like wildfire in Australia and devoted brewers are stepping up to the plate introducing excellent full bodied flavours across the board. This year's 100 hottest Australian Craft Beers saw NSW take out 5 of the top ten spots in the charts, with 4 of those located in Sydney. Modus Operandi hit the charts again in the top ten, a microbrewery located in the Northern Beaches and one of my favourites. Inspired by the microbreweries scattered across the United States, Modus Operandi delivers some amazing craft beer and some great food too. If you haven't yet had the opportunity to visit this microbrewery or any other of the amazing breweries scattered all over the state that churn out top craft beers then now is the opportunity to do so! Here are my 5 top reasons why you should skip the local and venture out to a microbrewery:
1. The beer the beer the beer!
Did I get my point across? Many microbreweries put their beer first. Meaning flavour is everything to them. Devoted brewers put their heart and soul into crafting the perfect beer, like Modus Operandi, importing live yeast from the USA, to make your beer tasting experience one of pure satisfaction. Forget the watered down brews from the major players who are more concerned with their marketing than their flavours and go out on a limb and try a craft beer. You will walk away with a new favourite and like falling in love for the first time, every other taste will be dull and life will have no meaning unless you are with that craft beer.
2. The atmosphere.
Nothing pulls on the heartstrings of a beer lover more than pulling up a seat and enjoying a cold drink amid the industrial steel tanks that are working hard fermenting that beautiful blend of yeast, malt and hops for your pure pleasure. The most important part of a microbrewery is their beer, so it goes without saying that the second you walk into a microbrewery you should be able to feel the raw essence of their craft.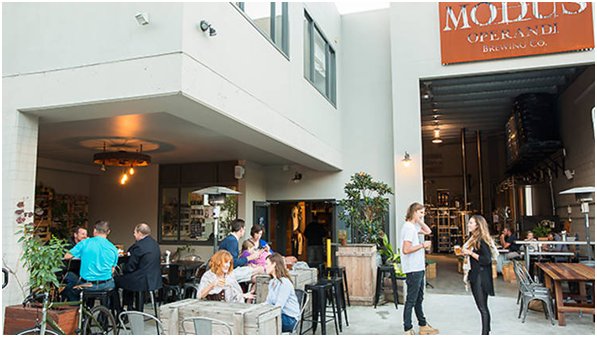 A favorite destination as mentioned above, Modus Operandi offers the beer drinker an atmosphere that is unassuming and easy. An open warehouse with rustic seating amongst the heart of soul of their operation, the tanks, you instantly feel as though you have been welcomed to someone's backyard party. Upstairs provides a more intimate feel where you can grab a tasting plank and order some food away from the hustle of the ground, however, with an open floor concept you still feel like you are apart of the very raw microbrewery experience, which is what you came for. If you are lucky enough to catch one of their live musical acts you will see why this place is an instant favorite. However, on any other night you'll find yourself having a great time. With the friendly staff and the locals who don't mind to take a seat on the floor and create their own laissez faire approach to drinking when the brewery gets busy, your night out will be laid back and effortless.
3. The food.
Microbreweries always put up a solid menu of bar snacks and meals. Instead of churning out the generics, most microbreweries focus on some choice options that pair perfectly with their brews. If they don't have an in house kitchen most breweries, like those located across Sydney, have some pretty epic food trucks that roll in and offer some mouth-watering bites. A brewery menu sometimes offers some creative meals options or nods to traditional favorites and overseas culinary delights. The Rocks Brewing Co. menu has everything from a German Frank in the Hot Diggity Dog to pulled pork chicken nachos with their "Nacho" Problem. Whatever your taste buds are after, food at a microbrewery is sure not to disappoint.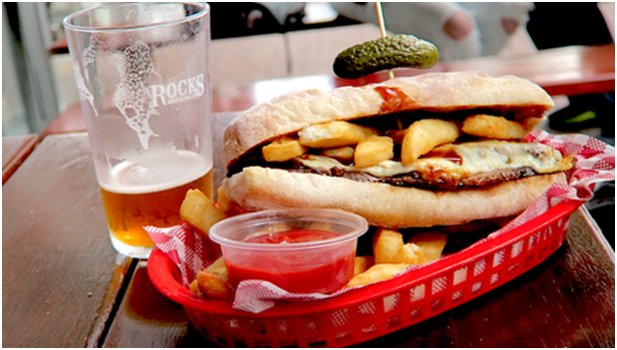 4. The options.
There is literally a beer for every season and of course your staple favourites. One of the best parts of drinking at a microbrewery is tasting their new seasonal blends. Brewers, like mad scientists, concoct various craft beers to pair with the seasonal tidings. Anything from Quincemas Baubles to Silent Knight Porter. The variety you will encounter is something to be in awe of. With over 25 notable microbreweries all over the country, all believed to be at least 50% privately owned, you are sure to taste your way through the cultural complexities that make up Australia.
5. The people.
Microbreweries often offer a unique experience for the beer drinker, one that you are sure not to have when visiting your local. Firstly, you will meet other people with like-minded sensibilities, they too will have a love for a great tasting beer. Second, you can actually meet the talented souls behind your favourite craft beers. A day out to a microbrewery means you are actually visiting the place where the beer you are drinking is made.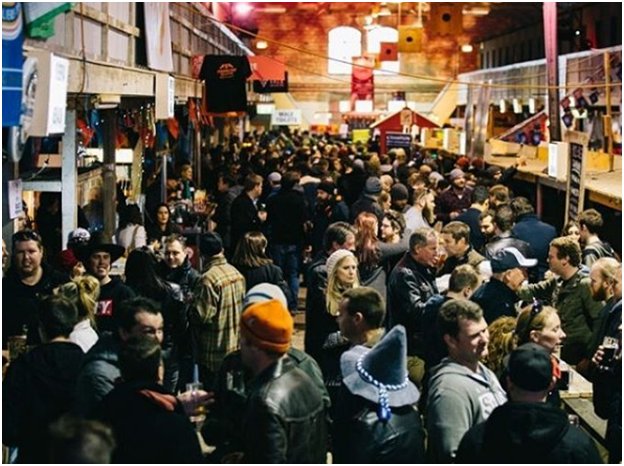 Want to learn about the secrets behind your favorite craft beers? Organize a brewery tour. Most breweries offer tours and the chance for you to get an up close look at how the transformation is made from "grain to glass" as they say. Young Henrys in Sydney offers a 60 minute brewery tour complete with a few taster brews along the way. All serving staff should be well trained in responsible service of alcohol, knowing how to help you judge your limits to make it the best experience possible. If you're still up for a drink after the tour they'll recommend you stay and have a pint of your favorite or take some tinnies away with you.
What could be a better day out? Organize an uber with your mates or a party bus for a pub crawl throwing in the best breweries that Sydney has on offer.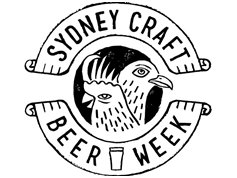 Ultimately, Australia is truly spoiled for choice when it comes to choosing a microbrewery for your next day out. I have listed the notable microbreweries in each state for a quick reference guide you can use in planning the perfect craft beer experience.
NSW
Young Henrys, Sydney
Rocks Brewing Co, Sydney
QLD
Brisbane Brewing Company, West End
Bacchus Brewery and Bar
VIC
Bridge Road Brewers, Beechworth
Alehouse Project, Brunswick East
SA
Vale Brewing, Mclaren Vale
Smiling Samoyed Brewery, Myponga
WA
Feral Brewery, Baskerville
Colonial Brewing Co., Margaret River
NT
One Mile Brewing Co., Palmerston
Need more options, the upcoming Sydney Craft Beer Week to be held this season October 22nd-October 30th, will carry the responsibility of introducing beer lovers across the city to not only new complex brews but to this microbrewery drinking lifestyle that values craftsmanship and puts flavour first. With over 100 events planned this year across the city, Sydney Craft Beer Week is sure to please. Explore this event and find a microbrewery favourite of your own!
About the Author
Emma Bellucci is the staff writer for Express Online Training in Australia. EOT specialise in online training courses for work in the hospitality and construction industries. Emma writes frequently on all matters across hospitality, travel and training in Australia. If you are looking to travel to Australia and even pick up some part time work in hospitality, you can take advantage of EOTs offer for a 50% discount in the RSA Online Australia Offer certificate.
The RSA qualification (SITHFAB201 – Provide Responsible Service of Alcohol) can be completed online or by correspondence by Express Online Training (Course RTO 40592)