Cappadocia is a very beautiful tourist area as seen from outside. Especially those who are interested in history know that this place is indispensable with its scenery. for they will visit Turkey at the beginning of the places that must be visited include the Cappadocia in Central Anatolia in Turkey. From each other in Cappadocia which is an amazing opportunity for those who want to vacation in Turkey can participate in fun activities.
Cappadocia is located in a very favourable region in terms of its location. Regarding transportation, you can go by plane if you are in Istanbul, and only for 30 minutes if you are in Ankara. There is also little known information in Cappadocia, which we are familiar with photos.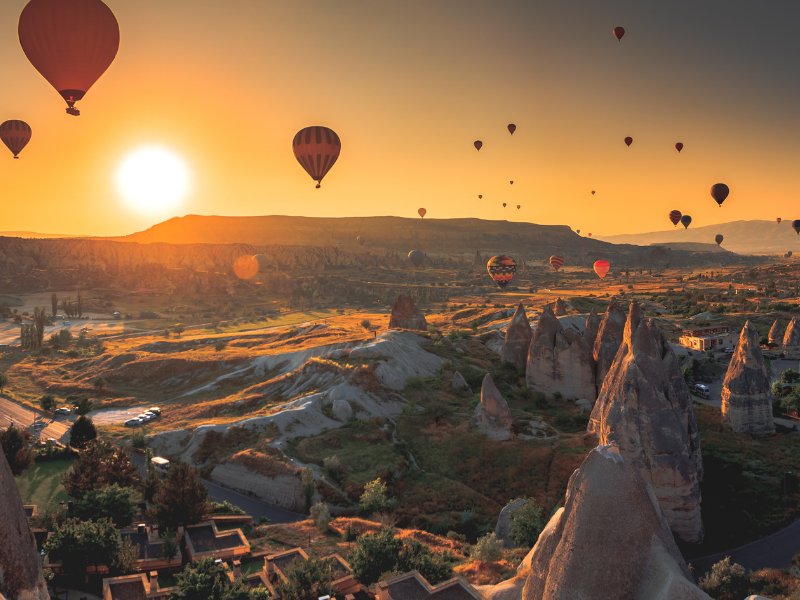 Here is the History of Cappadocia:
Cappadocia History of 60 Million Years
Cappadocia contains historical artefacts and ground, and ruins from ancient times. Cappadocia, which has emerged as a result of volcanic activities especially in the region, is one of the most important historical places today. Although its foundation was laid with volcanic eruptions, it has come to its current form over time. It has become one of the favourite places of the tourists with effects such as rains, acid rains over time.
I have good news for those who are going to take a sightseeing tour in Cappadocia. You can visit the magnificent areas with the little known places of Cappadocia on this sightseeing tour where you can live fully.
Here are the places to do and visit in Cappadocia!
Have you ever seen the underground cities in Cappadocia?
These underground cities, which you must visit, are very interesting. These structures, formed by nature millions of years ago, have been brought to the present day without ruining their historical texture. Many of the tourists coming to Cappadocia are unaware of the existence of these underground cities. But it is really known as a must-see place for those who will be visiting Cappadocia.
The Best Place to Ride
If you are interested in horse riding, the view of Cappadocia is for you. Such activities are also carried out in Cappadocia, which is generally suitable for horses in terms of ground. It is one of the activities frequently performed by foreign tourists, especially in recent years. You can evaluate your time in beautiful and relaxing by wandering through the landscape and symbols of Cappadocia with horses.
Living Cappadocia with Hot Air Balloons
When it comes to Cappadocia, the most important activity that comes to mind is hot air balloons. You can watch the unique view of Cappadocia and its surroundings by taking the hot air balloons. You can be among the people who enjoy this cruise with its very reasonable prices.
According to statistics, it is known that thousands of air flights are made every day. While it is the most popular activity in Cappadocia, you probably have the chance to catch the best views. Flight times vary according to the balloons you board. Generally, you have a flight right between 30-60 minutes.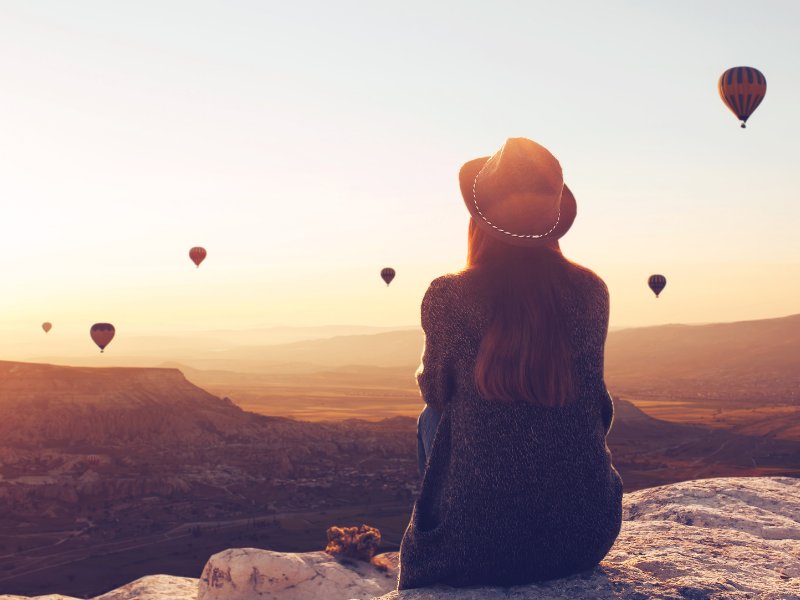 How is Cappadocia Travel Realized?
In fact, among the places not easy to reach Cappadocia in Turkey. In general, tourists are located in Istanbul, Ankara and Izmir. Travels by plane from these regions take a maximum of 2 hours. Then you need to go to the area by car or Cappadocia Tour buses. This takes an average of 1 hour. In other words, it is possible to go to Cappadocia only by plane and car.
What Can I Eat in Cappadocia?
Even if you come to Cappadocia daily, there are many dishes you should try and eat. Kebab, which is the most popular dish of Turks, should definitely be tried. For Turkey no information available in dozens of different kinds of kebab. Cities even have their own kebabs. You can try Testi kebab known as a haven for Cappadocia in Turkey. It is a dish frequently made in this region.
Testi kebab, which is made and served in pots called a stone, will give a really good food taste. A distressing point is the preparation of kebabs. Although kebabs are usually made in 2-3 hours, special kebabs like this are made with the work that takes 5 hours. Actually, you can handle this situation by making a reservation. If you place an order before starting your 5-hour travel plan, you can do many activities in this process.
Cultural Structure of Cappadocia
When you go to Cappadocia, you can often encounter artefacts made of ceramics. The region has such cultural and artistic works. These ceramics, each of which is made with care, are also highly customizable as they can be customized. Cappadocia can be the best location for such small pieces.
Beautiful Valleys in Cappadocia
Apart from the main location, there are different sections in Cappadocia. It is a large area that spreads from underground cities to valleys in many areas. There are many valleys in Cappadocia that you can visit for hours. The valleys are of great historical importance. It is a great pleasure to examine these lands, whose ground was laid millions of years ago, for historians.
Cappadocia Overview
If you are going to visit Cappadocia, you should definitely keep a broad plan. 1-day plans are not generally preferred. If you make 3-4 day vacation plans, you can have a really nice holiday. Although the costs are low, you can adapt to the architecture of the region together.
You can do many activities such as suitable hotels, delicious Turkish food, travel by air balloons, historical buildings. In fact, it ranks among the top 3 places to visit in Turkey. With its historical structure, the beautiful Anatolian landscape remises perfect.
Cappadocia, Nevsehir Guide with more details on https://otelleri.net/nevsehir-gezi-rehberi