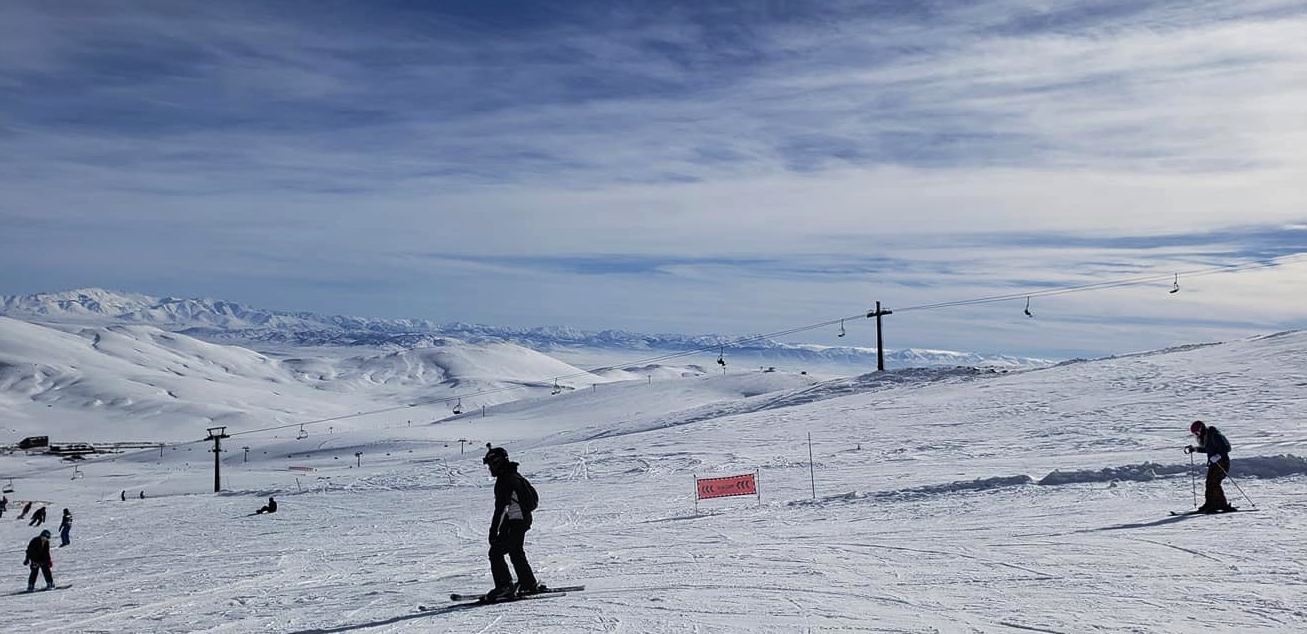 "One-third of the world's population lives within a 4-hour flight from here. That's why we call it the nearest ski resort in the world."
The winds of change are finally drifting across Turkey.
The country is not exactly the first place that comes to mind when we think of skiing. Less than 1% of the country participates, and its international reputation for the winter sport is non-existent. But that may change if Yucel Ikiler has his way. He is the general manager of the Ercyies ski resort (pronounced "air-chee-es") and his vision is to put the country squarely on the world map as a premier winter destination.
"One-third of the world's population lives within a 4-hour flight from here. That's why we call it the nearest ski resort in the world," he says.
Wearing a smart vest and blazer, Ikiler is kind enough to meet us for a lunch upon our arrival at Erciyes. As head of the ski resort, it is his goal to substantially grow the number of international winter tourists to Turkey. And he has a strategy to lure Europeans away from the Alps and Americans from the Rockies. "What we offer is unique – an ultra-modern, top-quality ski resort that is in close proximity to the unmatched natural wonders of the Cappadocia region." He is confident that people will choose Ercyies once they become aware of it. "People love to travel to new places. Already, 70% of our visitors come from other countries."
I am here as part of a tour with Flo Tours, a tour operator offering customized small group tours to Turkey as well as other central Asian regions.
Skiing Mount Ercyies
Mount Ercyies, accessible via an easy one hour flight from Istanbul, is a long-dormant volcano that stretches almost 4,000 meters (13,000 feet) above central Turkey. Landing at the airport, one is immediately impressed by the beautiful high-altitude plains of the Anatolia mountain range.
From here, the ski resort of Ercyies is only a 45-minute drive, serviced by an ultra-modern transportation system. In fact, everything around the Mount Ercyies ski resort is modern. The Turkish government has invested massively in ensuring that the ski experience is second to none. From newly built roads to high-speed internet, from luxury hotels to modern ski facilities, I was surprised to find state of the art options at extremely low prices.
Ikiler notes, "We have to compete against Switzerland. They are a tiny country, but 30% of their population skis. Our facilities have to be at least as good as theirs but preferably better."
In fact, I was impressed to see the latest lift technologies from world-renown companies like Leitner and Doppelmeyer. The chairs work on an RFID system, meaning that skiers never have to fumble around in their pockets to produce their tickets. The base is at 2,000 meters and the highest lift takes you up to an impressive 3,400 meters (11,100 feet). The views from here are fantastic, as the expansive massifs of central Turkey spread out below as far as the eye can see.
"We started out as a ski resort for local Turks. But as we've seen more international visitors in recent years, we've partnered with Turkish Airlines to make sure that travelers from anywhere in the world can bring their ski equipment with them at no charge." Ikiler doesn't stop there. "Even as we offer the highest-quality experience, we are still dedicated to affordability. A trip to Ercyies, including flights, should cost less than a trip to Aspen or Chamonix."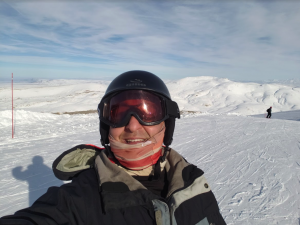 And indeed, you can ski for $10 all day and night. Equipment is just as cheap and season passes cost a mere $100 for unlimited skiing. How late into the night are the slopes open, I inquire. Ikiler just smirks as he shrugs his shoulders. "Our slopes stay open as late as people are still willing to ski."
All of which is enticing enough in its own right but Ikiler has some additional advice.  "You should also go see Cappadocia while you're here. It is very beautiful and unique too," he recommends. Thank you snow much, I'll definitely go to see what awaits me there.
The concept of 'cultural skiing' may seem odd at first, but here in central Turkey, it seems to make sense. If you're interested, check out FloTours to learn about their custom tours to Turkey.