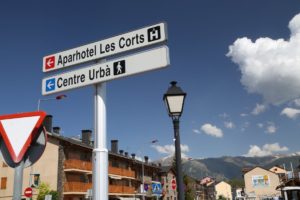 Getting started on a new life in Spain? With this important moving to Spain checklist, get ready for life in this amazing nation.
There aren't many places in Europe that can get your heart racing like Spain if you're considering migrating there.
There is something for everyone in this colorful region of the continent. You will quickly be pleased to name Spain your new home because of the stunning scenery, wonderful cuisine, and, of course, the country's longstanding relaxed way of life.
Here are our indispensable moving tips to help you understand what has to be done. You definitely have a number of imaginative pictures when you consider living in Spain.
The research you do should include every aspect of your new home, from the quality of local education and housing to the general cost of living and the cost of food at your local Spanish store. Connecting with the local ex-pat community on online forums and Facebook groups is a good approach to learning more, as individuals will be able to answer all of your queries.
You'll need to learn Spanish
What better way to get ready for your move to Spain than to learn the language? Wherever you wind yourself in this wonderful country, you'll almost certainly need to learn some of the local languages to get by.
Spain is home to 4 primary languages: Spanish, Catalan, Galician, and Basque. Spanish is the native language of 99% of the people. In this scenario, you might go online for Spanish classes near you to give yourself the best opportunity of assimilating to the culture and language when you relocate to Spain.
Search for a place to stay
It's time to decide where you want to live after you've armed yourself with all of the answers to any queries you may have about living in Spain. Some newcomers, such as those who relocate for business or family reasons, will have their decision decided for them. However, many people's alternatives for where to live in Spain will remain open. And there are numerous amazing possibilities.
Prepare your Spanish visa.
Have you decided on a Spanish town to call home? Then you must investigate your visa possibilities. Spain, like the rest of the European Union (EU), has a two-tier immigration system. If you are an EU/EEA citizen, you have the right to live and work in Spain under Freedom of Movement.
Many people find it difficult to immigrate to Spain. However, with the appropriate assistance, this should not be the case. Because you will undoubtedly require legal status in order to appreciate all of the country's charms. This necessitates getting residence and employment authorization.
As you know, going to Spain and obtaining a visa can be a difficult process. There are numerous requirements and documentation that must be submitted, and depending on your scenario, you may need to break from the basic rule and complete additional work.
An International lawyer in Spain can handle all of the legal issues of your move to the nation. A qualified immigration counsel should comprehend your situation and provide you with legal guidance based on it.
That is why, in many circumstances, the best option is to rely on the assistance of International lawyers in Spain who make the entire procedure easier for you, so you don't have to worry about anything. Our lawyers are ready to assist you no matter where you are in Spain.
If you are in Spain, we can also assist you online. We will first contact you and obtain some important information from you. Following that, we will precisely outline the appropriate course of action for you to take in order to effectively immigrate to Spain.
At Balcells Group, that is precisely what we carry out. With more than 40 years of experience and more than 1000 satisfied clients, we would like to help you enter Spain. What will we do to help you?