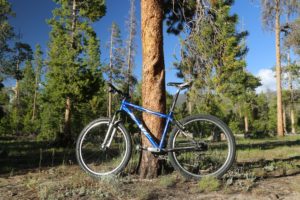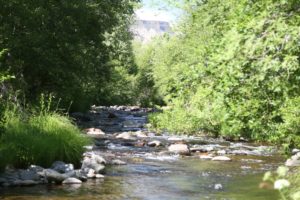 Maintaining your health is essential so that you can live an active and happy lifestyle. However, it's not always easy, and some individuals struggle with what to do next. In this article, we'll discuss ten items that can help you maintain your health. This way, you can be proactive, live healthily, and, most importantly, enjoy everything like life has to offer! Sound interesting? Then let's get right into it!
A good cookbook
A good cookbook is an essential for those that want to improve their diet. It's not always easy to come up with nutritious and delicious meals from scratch! There are so many different types available, that you'll definitely find something to suit your needs. Whether you're vegetarian, vegan, gluten-free, or sugar-free. Try and keep an eye out for low-carb recipes full of rich vitamins and nutrients. Another great idea is to check out some cooking apps on your phone. They can help you manage your groceries and give you some great inspiration.
Running armband
Running is one of the best forms of exercise and is excellent for the body. It helps you lose weight, builds stronger bones, and improves your cardiovascular fitness. Even a brisk walk has fantastic benefits, and you also get to enjoy some fresh air and sunshine. However, it can get a little boring, and you want something to help keep up your motivation. Armbands for running are a great solution. You can keep your phone on you in case of an emergency, listen to your favorite songs, and monitor your fitness. It's a win-win!
Blood pressure monitor
High or low blood pressure can affect thousands of individuals worldwide and can be a sign of an underlying illness. Because of this, your doctor may encourage you to get a blood pressure monitor to track your results at home. This is because you are more likely to get an accurate reading in the comfort of your own home than in the doctor's office. It's a great way to get a snapshot of your health and see what's going on inside your body.
Electronic toothbrush
Your oral hygiene is an essential part of your physical health, and you should be doing everything possible to make sure you protect your mouth, teeth, and gums. An electronic toothbrush is perfect for those that struggle to reach every section of their mouth and is easy to use. Some even have timers, so you know exactly how long to brush for. A rotating toothbrush is best and helps get rid of as much plaque as possible.
House plants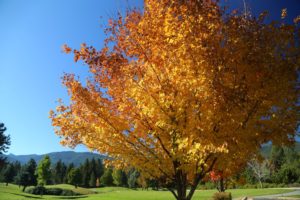 Did you know that indoor house plants have amazing health benefits? It might sound crazy, but these little green friends can help improve our mental and physical health in a number of ways.
Studies show that they can boost motivation and productivity, clean the indoor air, and act as natural humidifiers. They have even been known to help people with depression and anxiety. Check out these beautiful indoor house plants to get started.
Filtered water bottle
Studies show that your average male should drink around 3.7 liters of water a day, and your average female around 2.7 liters a day. This helps our body keep a normal temperature, get rid of wastes easily, and of course, stay hydrated. It does sound like a lot, but it's a vital part of maintaining our health. To help you keep on track with your hydration, a filtered water bottle is excellent. They help get rid of any nasty chemicals and particles in the water so that it is healthier and better-tasting.
Healthy home coach
Want a way to check the healthiness of your home, easily and efficiently? Then the healthy home coach is perfect for you. This handy device can connect directly with your smartphone, and provides advice on common household problems. This includes things like air pollution, noise, temperature, and humidity. You can then make changes by following the advice so that your home is as healthy as possible. It's also great for those with babies and small children, who are looking to monitor the conditions in their bedrooms.
Non-contact thermometer
Regular thermometers can be a pain to use, especially if you have small children who don't like having their temperature taken. On top of this, they aren't always that accurate, especially if they aren't used correctly. A non-contact thermometer is definitely worth the investment and uses infrared technology to get a reading without touching the skin. It's not only easier, but it's more hygienic and can stop the spread of infectious diseases.
Smart pillbox
If you have to take medication, then you probably know how easy it is to forget it sometimes. Especially when you have multiple pills to take at different times. A smart pillbox can sound an alarm to remind an individual to take their medication and stores everything safely. They are also easy to use, making them perfect for the elderly or individuals with conditions such as arthritis. Some types can even hold up to a month's worth of medication!
Portable breathalyzer
Everybody likes a drink now and again, but it can be challenging to determine how much is too much, especially when we all have different limits. By purchasing a portable breathalyzer, you can keep an eye on yourself while you are drinking, so that you know if you are still ok to drive. This is a great asset to keep an eye on your health and can help you cut down on the number of alcoholic beverages you are consuming.
And that's it! With these ten items, you can maintain your health easily and effectively. You'll be taking care of both your physical and mental health and feel much better for it. If you're still struggling with health concerns, make sure you speak to your local GP or doctor for a checkup. If you're feeling unwell regularly, even with exercise and a healthy diet, there could be an underlying health concern.